Sandra Bullock Confirms What We Suspected About Channing Tatum's On-Set Behavior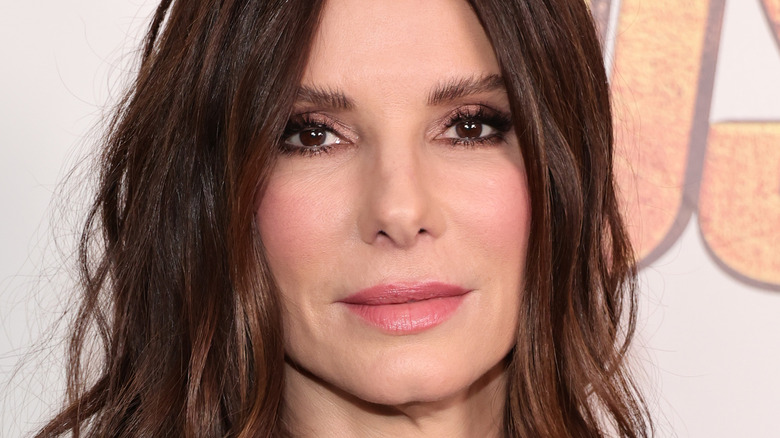 Jamie Mccarthy/Getty Images
With the premiere of "The Lost City" on the horizon (March 25 to be exact), many eager viewers are pining to know more about the new romantic comedy movie, starring A-list actors Sandra Bullock, Brad Pitt, and Channing Tatum.
Fortunately, however, Bullock came bearing gifts during her March 14 appearance on "The Late Show with Stephen Colbert" and treated audience members to a never-before-seen blooper reel. "You do these press tours and you have all these clips, and I feel like after a while, you're going to see the same clips over and over again that I don't feel really exemplify the energy that was on set," she dished behind about her reasoning to share the blooper real, per People. "We were just so happy to be in another's presence that we just got no work done. We had a blooper reel that we showed the crew because we just wasted so much film, and so I just brought a chunk of our blooper reel," she continued.
But that's not all. Bullock has also previously dished on what it was like working with the "Step Up" star Channing Tatum...
Sandra Bullock said 'there was no weirdness' while filming with Channing Tatum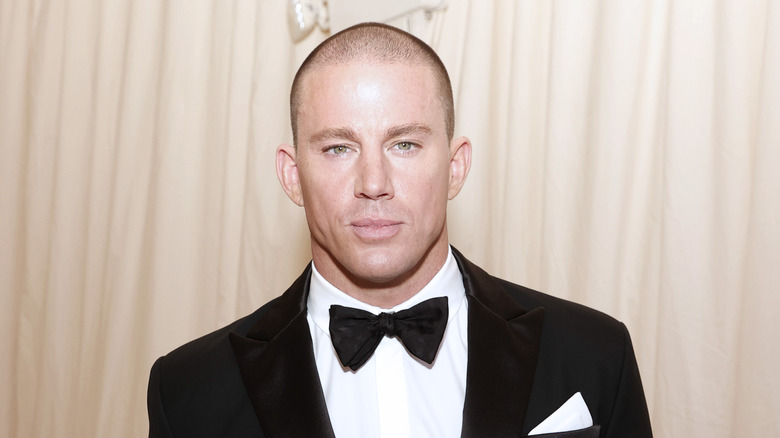 Arturo Holmes/mg21/Getty Images
Adult entertainer turned actor Channing Tatum is a consummate professional.
Talented thespian Sandra Bullock raved about her "The Lost City" co-star during a behind-the-scenes short feature for Paramount Pictures — especially when it came to executing the awkward scenes. Case in point: searching for leeches on Tatum in areas where the sun doesn't typically shine. "You have to really like the person and feel safe with them. There was no weirdness. You'd think there would be weirdness, but because he was so chill about it, he dropped everything and I spoke to it," Bullock revealed, per People. 
As you may recall, however, this isn't Tatum's first rodeo when it comes to stripping down for a role. Ahem, the "Magic Mike" series. But even then, Tatum took his role seriously. "That might be the reason why I didn't want to do a third one because I have to look like that," Tatum joked while referencing a shirtless photo of him on display during a February 17 appearance on NBC's "The Kelly Clarkson Show." He added, "It's hard. Even if you do work out, to be in that kind of shape? It's not natural... You have to starve yourself. I don't think when you're that lean it's actually healthy for you." Fortunately, for Tatum, all bets are off once filming is wrapped! "I just love cake," he once famously told GQ. "Confetti cake, to be specific," he elaborated. LET HIM EAT CAKE!