Miley Cyrus Explains Absence From 2017 Teen Choice Awards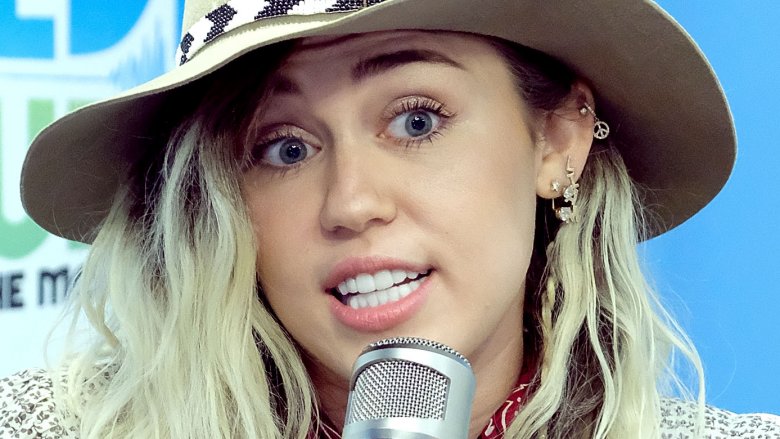 Getty Images
The "Malibu" singer was a no-show at the TCAs.
The Daily Mail reports that Miley Cyrus canceled her scheduled appearance at the 2017 Teen Choice Awards last minute—even though she was supposed to host! Instead, former Nickelodeon star Victoria Justice came out on stage and revealed that Cyrus, who was to be honored with the Ultimate Choice Award, "couldn't make it" to the big event.
Cyrus later took to Instagram to apologize and explain her absence to her 70.8 million followers.
"To my dearest fans & all of those watching @teenchoicefox ! I want to say thank you from the very bottom of my heart for presenting me with #TheUltimateChoiceAward !" the 24-year-old wrote. "I am beyond bummed I couldn't make it to the show as I had every intention of being there to accept and celebrate this honor!"
The former Hannah Montana star continued, "I created an unrealistic schedule for myself which leads me to this announcement! I've been tryin to keep the secret but I can't hide it any longer! My new single / music video #YoungerNow will be dropping this Friday , Aug 18th & I am sooooooo EXCITED to share it with all of you!"
She added, "I hope to always make people smile and shine light thru my work! I look forward to making music for the rest of my life and I'm thankful everyday for those who listen! I am sending so much love and peace into the world right now because THATS what we need most! Love Love & more LOVE!"
While we can't wait for Cyrus' new single, we have to say that we missed her presence at the TCAs. And unfortunately, she wasn't the only star that backed out of the event. Chris Pratt was originally supposed to co-host the show, as reported by Entertainment Tonight Canada, but he wound up simply accepting his award for Choice Sci-Fi Movie Actor instead. Maybe Pratt decided it was better to keep his public appearance short in light of his recent separation from wife Anna Faris.
Instead, YouTube star Logan Paul appeared to take over hosting duties with a little help from his brother, Jake.
Miss the TCAs? Here's the full list of the night's nominees and winners!