What We Know About Norman Reedus' Scary On-Set Injury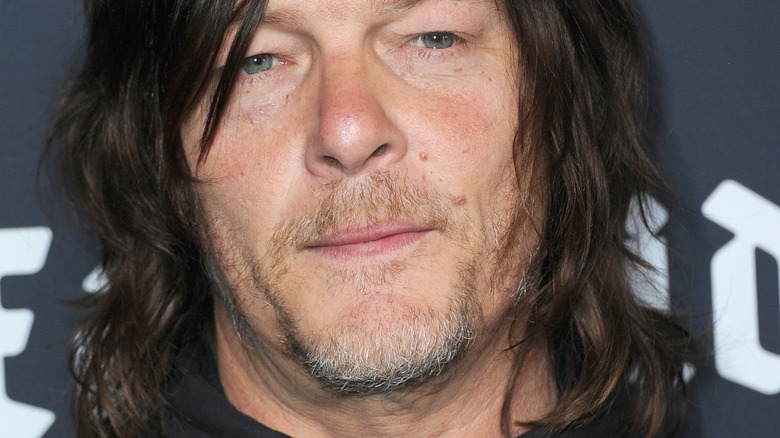 Albert L. Ortega/Getty Images
If you ask any actor whether they've experienced some pretty painful and almost fatal accidents on set, chances are many will say "no." However, that arguably cannot be said for the the cast of AMC's "The Walking Dead." The actors have experienced a number of on-set accidents, and it appears Norman Reedus (Daryl Dixon) takes the gold medal in that category. Case in point: When filming in a barn during Season 5 in 2015, Reedus accidentally cut his arm up. "They got it on camera. But it didn't make the cut," Reedus told The Wrap. "They said they actually saw my arm opening up and blood start coming out of my arm on camera."
During another "The Walking Dead" episode, Reedus accidentally hurt himself by reaching into a vending machine and slicing his hand open, according to Entertainment Weekly. "Why am I always getting hurt? I get hurt all the time," he joked. "I feel like I should have like football pads on at all times, even when I'm just walking around."
Reedus might want to cleanse himself of some bad juju because he has experienced yet another injury while filming on the set of "The Walking Dead."
Norman Reedus suffered a concussion on set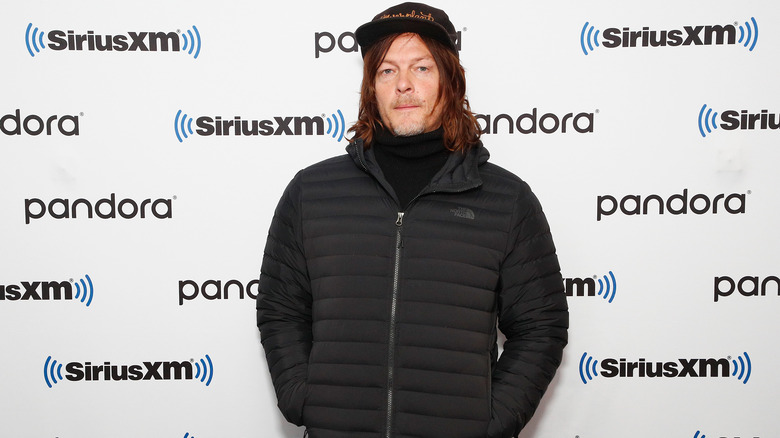 Astrid Stawiarz/Getty Images
Actor Norman Reedus has experienced his fair share of bumps and bruises in his acting career, but this latest one was a doozy. "Norman suffered a concussion on set," Reedus' publicist, Jeffrey Chassen, told Page Six on March 16. "He is recovering well and will return to work soon. Thank you to everyone for their concern." A source confirmed to Page Six that Reedus went to the hospital on March 11. "He's resting and recuperating," the insider added.
Reedus was scheduled to appear at the "Fandemic Dead Atlanta" show set for March 18 to 20, but it was only for half a day according to Deadline. His injury wasn't revealed until a Instagram post from Fandemic Tour page mentioned that "Norman Reedus had to postpone due to an accident while filming." However, it wasn't revealed at the time what caused Reedus' concussion, per the outlet.
Reedus is currently filming the 11th and final season of "The Walking Dead" in Georgia. As for how the accident will affect production? Reedus' concussion most likely will delay the show's ending for a few extra days, an AMC spokesperson told Variety. Get better soon!