Wendy Williams Finally Opens Up About Health And Legal Turmoil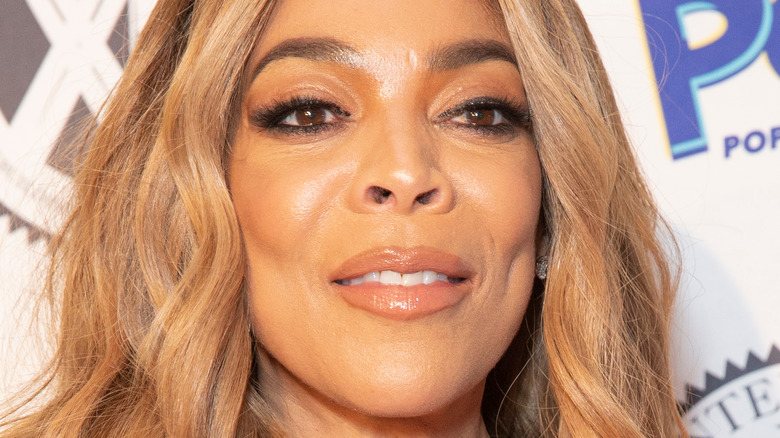 lev radin/Shutterstock
Wendy Williams has never been afraid to speak her mind. The daytime diva was always ready and willing to spill the tea, and she caused more than her fair share of scandals and controversies over her show's run. Per NBC News, Williams came under fire from the LGBTQ+ community after ordering gay men to stop dressing in women's clothes. "Stop wearing our skirts and our heels," she decreed. "Just sayin' girls, what do we have for ourselves?"
Williams was also slammed after going head to head with Alyssa Milano over breastfeeding. "[Breasts] are more sexual than a feeding thing," she declared. Williams even launched an attack on the formidable Nicki Minaj. Per Billboard, she ripped into the singer's new husband, Kenneth Petty — who has a well-documented checkered past. "Okay, so he's a killer and a sex offender. Well done, Nicki, congratulations," she said sarcastically. Minaj hit back hard on her Apple Music show "Queen Radio," saying, "I didn't know that your viciousness and evilness was this deep-rooted." She also called Williams "sick."
Ironically, Minaj was spot on the money — for the last part anyway. Williams' show was canceled in February following multiple medical woes for the host, including a battle against her thyroid condition and contracting COVID-19. Williams was permanently replaced by previous "The Talk" co-host Sherri Shepherd in fall 2021. Meanwhile, she continues to fight several other issues, too. Now, Williams has finally opened up about her health and legal turmoil.
Wendy Williams has body of a 25-year-old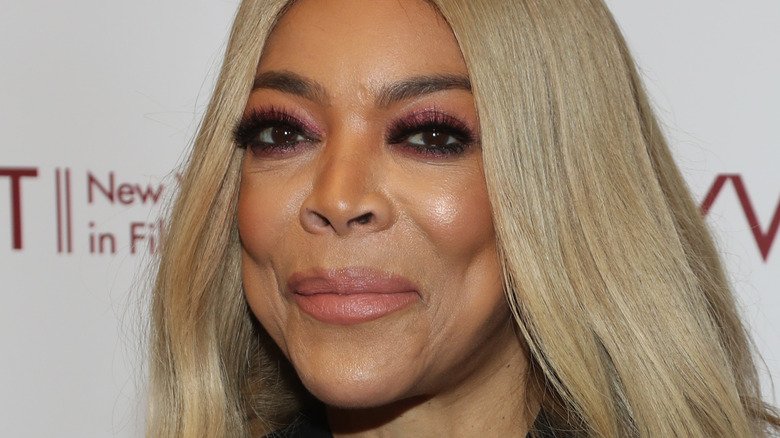 Manny Carabel/Getty Images
Wendy Williams opened up about her myriad of personal and business problems in an interview with "Good Morning America." Although she did not appear on camera, she addressed her ongoing health battle and accusations against her mental wellbeing and capabilities. When asked if she was "of sound mind," Williams vowed that she most definitely was. The 57-year-old insisted that her health is back on track, and that she has "the mind and body of a 25-year-old."
Williams also addressed the bizarre war with Wells Fargo that she's been waging. The bank seized control of Williams' finances, freezing her account two months ago. Williams told "GMA" that being without access to her "hard-earned" money has made it difficult to meet her mortgage demands and pay her employees. Meanwhile, Wells Fargo insists Williams needs a conservator.
The bank alleges they are acting in Williams' best interests in a court filing. They believe she is not of sound mind and is being taken advantage of. "[Wells Fargo has] strong reason to believe that [Williams] is the victim of undue influence and financial exploitation," they charged, per ET. Williams denied the allegations, claiming the bank has no legal right to freeze her assets. She's blamed the situation on an ex-bank staffer. Williams' attorney said in a statement (per Atlanta Black Star), "[The former employee] is upset because she no longer has direct and unfettered access to Wendy's financial affairs."