Nicholas Brendon Completely Disses David Boreanaz Over One Of His Most Famous Roles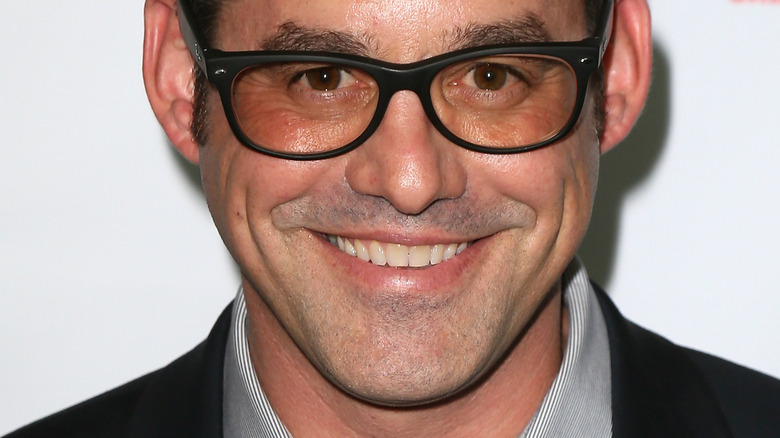 David Livingston/Getty Images
Two-time Emmy-award winning series "Buffy the Vampire Slayer" was a smash hit in the late '90s. The vampire-centric drama centered on Sarah Michelle Gellar's character, Buffy Summers, ran for seven seasons until its end in 2003. Showcasing the series' steady and loyal fan base, actors Nicholas Brendon, who played Xander Harris and David Boreanaz, who starred as Buffy's main love interest, are still making headlines for their relationship on and offscreen two decades later. 
Upon wrapping filming the teen show, both have found additional success in their acting careers. Brendon has since landed credits on "Private Practice" and as tech-wizard Kevin Lynch on ABC's "Criminal Minds," per IMDb. Boreanaz has earned credits for his work on the "Buffy" spinoff "Angel" and FBI Special Agent Seeley Booth alongside Emily Deschanel in "Bones." Although the stars playing the supernatural cast on "Buffy the Vampire Slayer" seemed to play their roles seamlessly onscreen, tension has always been a factor between them, according to Hollywood Life. 
Now, a newly released tell-all book gives more answers as to how much two of Scooby Gang's founding members really didn't get along behind the scenes.
Nicholas Brendon says David Boreanaz was 'boring' on Buffy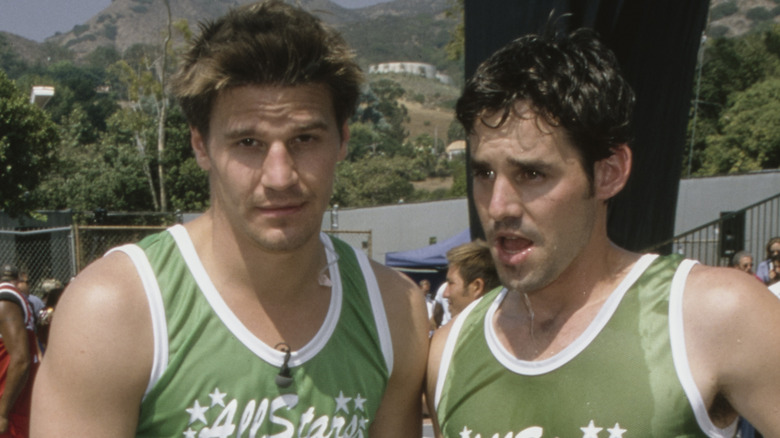 Michael Ochs Archives/Getty Images
Author and podcast host Evan Ross Katz opened up in his new book, "Into Every Generation a Slayer Is Born: How Buffy Staked Our Hearts," about how actor David Boreanaz and Nicholas Brendon aren't the biggest fans of one another. Brendon told the author his former castmate is "the most boring character in TV history" and thought it was "weird" his former co-star landed his own spin-off "Angel," per Hollywood Life. Insulting the "Twilight" series that largely includes fans with similar interests to those of "Buffy," Brendon added, "'Angel,' in my opinion, is worse than those 'Twilight' f***ers." Taking it to a more personal level, he also told Katz, "I'm not sure if I'm talking about David or Angel at this point now."
This isn't the first time Boreanaz and Brendon have seemingly taken their feud public. In May 2018 at Entertainment Weekly's 20th anniversary party for "Buffy," fans noticed Brendon skipped sitting down with the rest of the cast for a questionnaire portion. Mirror noted he was also photoshopped into a group photo from the event. Brendon was reportedly absent because Boreanaz didn't want him around that day — a sign the actors haven't been on the best of terms for awhile.