Inside Nicholas Brendon's Sad Life Today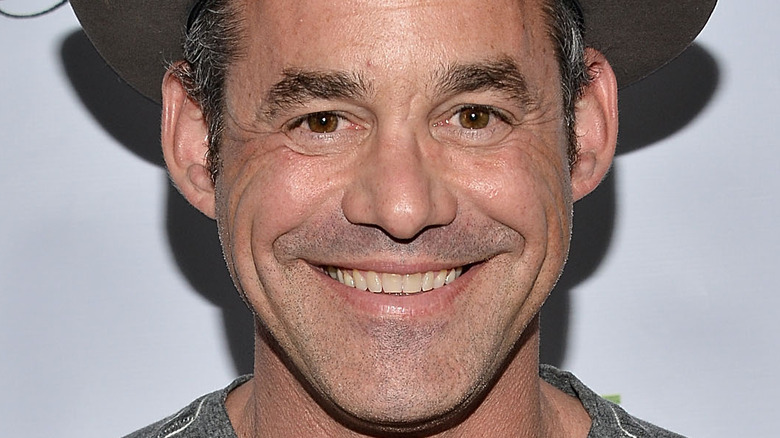 Araya Doheny/Getty Images
Accomplished actor Nicholas Brendon appeared to have it all — until it all came crashing down.
As reported by Daily Mail, the talented thespian portrayed the role of loyal friend, Xander Harris, on the popular supernatural drama television series "Buffy the Vampire Slayer" from 1997 until 2003. It's reported that he appeared in every single episode, totaling a whopping 145 shows! Upon "Buffy" wrapping, Brendon went on to participate in several other projects, including the shows "Kitchen Confidential," "Without a Trace," "Private Practice," "Criminal Minds," and "Faking It" (via IMDb). Quite the impressive career, right?!
Since then, however, Brendon's life has taken a turn for the worse. Unfortunately, the former "Buffy" star has had several brushes with the law. Keep reading after the jump to learn everything we know about Brendon's life today — one that pales in comparison to his glory days on the set of "Buffy the Vampire Slayer."
Nicholas Brendon was charged with felony prescription fraud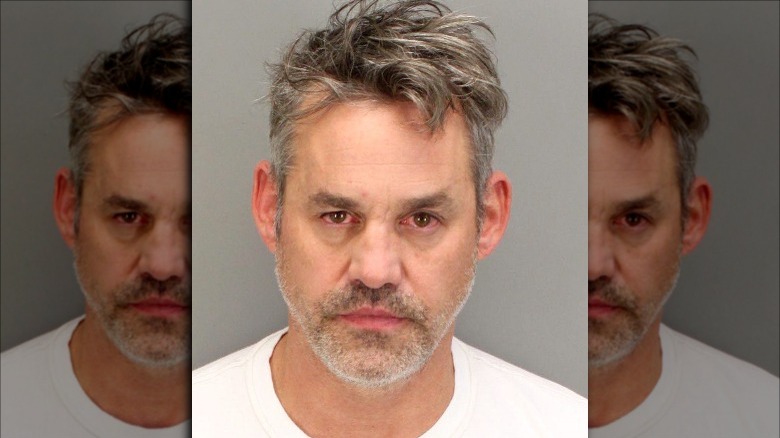 Handout/Getty Images
Per Daily Mail, Nicholas Brendon's most recent run-in with the law occurred on August 18 in Indiana after a routine traffic stop wherein a Terre Haute police officer observed Brendon swerving and failing to signal. However, upon pulling the actor over, it became apparent to the officer that there was much more at play. After asking for identification, Brendon allegedly provided a California ID with the name Kelton Shultz, before eventually giving the officer his real name.
According to reports obtained by TMZ, the officer immediately suspected drug use as Brendon "appeared nervous due to a visibly racing pulse on his neck and shaking hands." Upon further inspection, police officials uncovered a "small plastic bag that contained crystal/powder residue" as well as a prescription bottle with the name "Nicholas Bender" on it. Later, with the use of a narcotic detection dog, several more plastic bags containing residue along with a prescription for amphetamine salts made out to Kelton Shultz were found.
Brendon was eventually charged with felony prescription fraud, along with failure to properly identify himself. As reported by People, Brendon was booked at the Vigo County Jail but has since been released. Unfortunately, this run-in with the law is only one of many for the troubled actor. Keep reading to learn about Brendon's sordid past with the criminal justice system.
Nicholas Brendon has spent time in jail and rehab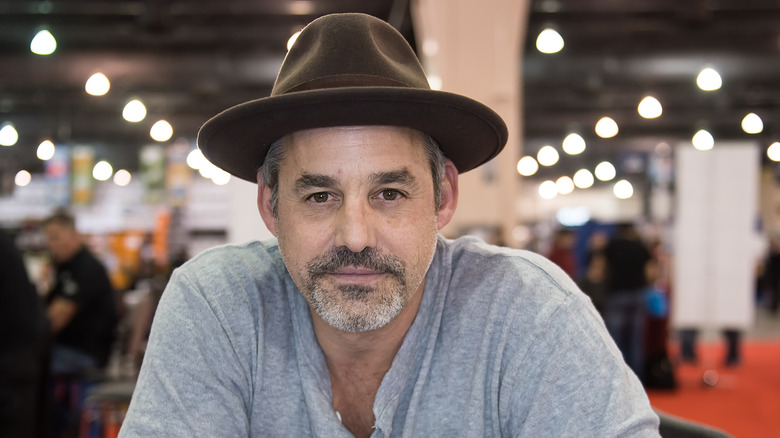 Gilbert Carrasquillo/Getty Images
Talented actor Nicholas Brendon's legal troubles first began in 2010. That year, it's reported by Daily Mail that the "Buffy" star was tasered after authorities responded to a complaint regarding his alleged drunken behavior. The debacle ended in Brendon being charged with "one count of resisting arrest, two counts of battery against a police officer, and one count of vandalism." 
Unfortunately, that was only the tip of the iceberg from Brendon's legal woes. In 2014, he was arrested for vandalizing a hotel room; in 2015, he was arrested for vandalizing yet another hotel room and attacking a woman; and in 2017, he was arrested on domestic abuse charges.
According to People, his 2015 arrests also coincided with two stints at rehabilitation facilities. It's reported that Brendon checked into the first facility in June and the second one in October of the same year. The stays were allegedly a result of "substance abuse, depression and alcoholism."
If you or anyone you know is struggling with addiction issues, help is available. Visit the Substance Abuse and Mental Health Services Administration website or contact SAMHSA's National Helpline at 1-800-662-HELP (4357).