Justin Bieber's Latest Concert Was A Huge Fail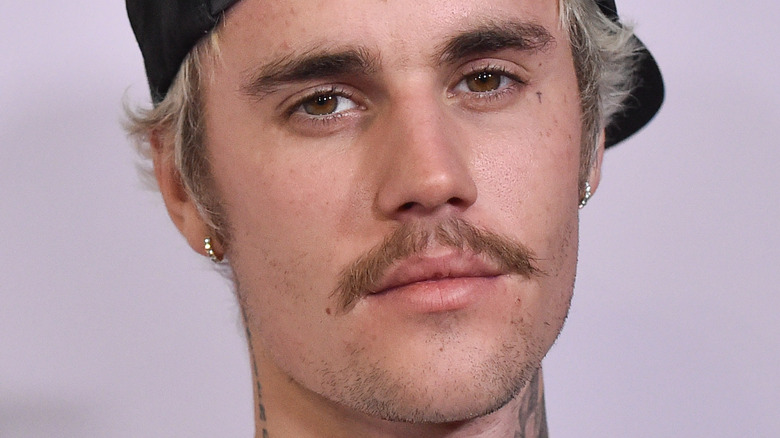 DFree/Shutterstock
If there's one thing that Justin Bieber does best, it's entertain thousands of his adoring fans while performing his long list of hits on stage. After all, the chart-topper has been selling out his concert dates in record time, like when he sold out his Madison Square Garden dates in 30 seconds and his entire U.S. tour in under an hour back in 2012, according to The Hollywood Reporter.
But despite all of his experience on stage, the Biebs admitted in the Amazon Studios' Prime Video doc "Justin Bieber: Our World" that he couldn't help but get nervous after taking a three-year break to perform on New Year's Eve 2020. He explained (via People), "I definitely felt the nerves leading up to it. I think sometimes nerves are coming from a good place, because you care."
And while his most recent tour has dealt with some hiccups, mostly due to the ongoing global pandemic and Bieber's own bout of COVID-19, his concert in Denver turned out to be a huge fail.
Justin Bieber's concert in Denver was a huge technical mess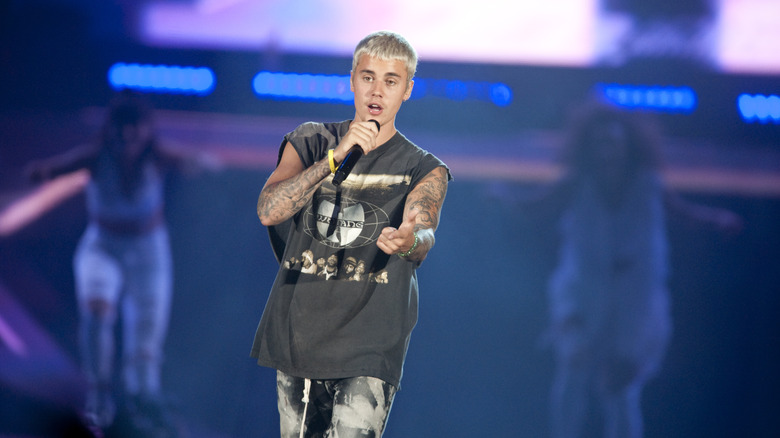 Jack Fordyce/Shutterstock
According to TMZ, Justin Bieber's concert at Ball Arena in Denver was one huge technical mess. In fact, it was so bad that he had to stop performing because of electrical fire within the venue that caused the screens to turn off. While singing his hit song "Yummy," the place went dark and everything was turned off with the exception of the mini fireworks, which still went off. The show did resume after a 30-minute pause — albeit with some more technical issues — with Justin telling the crowd, "Thank you for your patience, sometimes life throws you a curveball, not much you can do about it."
Local 9News says that this turned out to be a huge bummer for Bieber's Denver fans, who had waited six long years due to all of the cancellations and postponements of his tour. Bieber himself did not address the technical issues after the show, but he did share some tour photos on his Instagram page from when the lights were presumably still on. Ever the professional, even the Biebs knows that the show much still go on.