Why Insiders Say Prince Andrew Is Proving To Be His Own Worst Enemy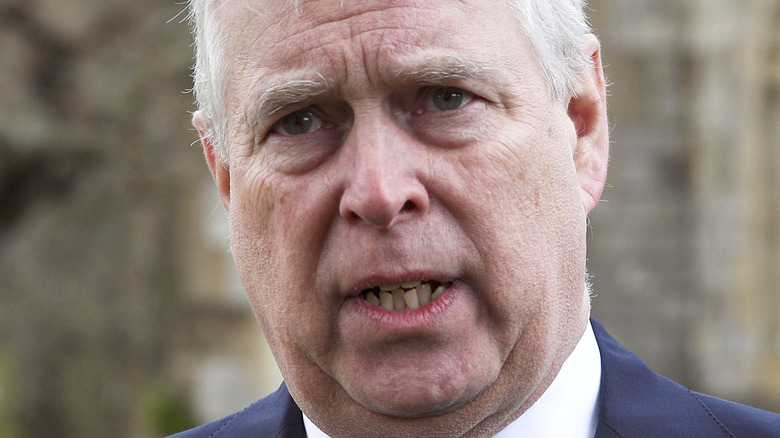 Wpa Pool/Getty Images
Prince Andrew hasn't had the best week, the best month, or the best year, thanks to his former association with late disgraced financier Jeffrey Epstein. Andrew's own mother Queen Elizabeth was forced to strip the prince of his royal titles soon after his alleged victim Virginia Giuffre filed a lawsuit against him back in August 2021, according to CNN. The case ultimately settled out of court in February, and while Andrew's lawyer proclaimed his innocence, they admitted in a statement that the Duke of York "never intended to malign Ms. Giuffre's character, and he accepts that she has suffered both as an established victim of abuse and as a result of unfair public attacks," per The New York Times. To make matters worse, questions about who paid for Andrew's settlement with Giuffre only sparked more heated commentary, with a lot of people wondering if the queen had bailed out her son in his darkest hour. 
Because Giuffre's lawsuit has become a royal headache for the queen and her family, Andrew has mostly been staying out of the limelight. However, some insiders believe that the Duke of York is proving to be his own worst enemy in the queen's efforts to move forward.
Prince Andrew's arrogance is bringing out the worst in him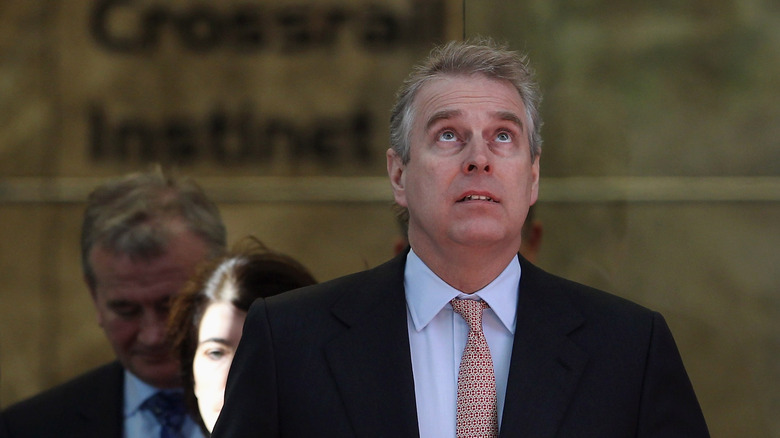 Dan Kitwood/Getty Images
Prince Andrew's supposed arrogance behind closed palace doors is reportedly bringing out the worst in him. One source close to the situation told People that while Queen Elizabeth's natural modesty might be one of her best personal qualities, her son Andrew is the polar opposite. "[Andrew's] success as a naval officer reinforced his natural belief in himself, and his judgment lapses at times," the insider said. "He has an arrogance that hasn't served him well." Additionally, Andrew is feeling emotionally injured after he was stripped from his military titles by his mother. 
However, that apparently hasn't stopped Andrew from wanting to return to the spotlight. "Everything you hear about Andrew's personality is true and then some," another source explained to the Daily Beast. "He is the most extraordinarily arrogant man. I have no doubt that he absolutely believes all this will go away and he will be welcomed back into the fold by a grateful public." For a man who once reportedly cried foul when his teddy bears were misplaced in his bedroom, perhaps this shouldn't surprise many people at all.