Did Jerry Stiller Leave Ben Stiller Anything In His Will?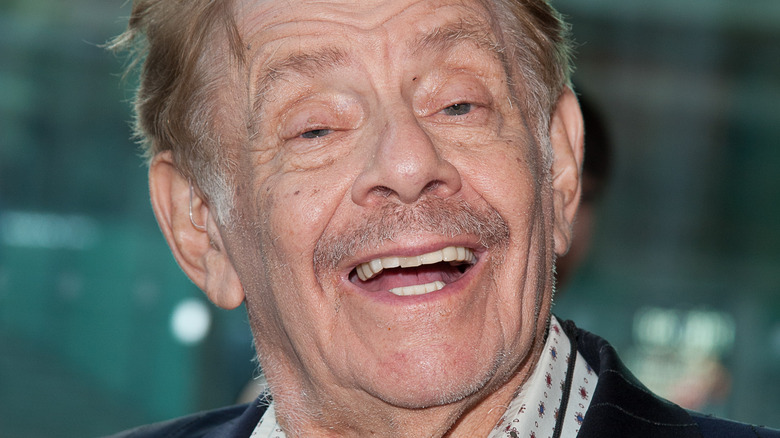 Dave Kotinsky/Getty Images
When Jerry Stiller died in May 2020, he left behind a great legacy of work. The 92-year-old comedy legend, who had a seven-decade career in the entertainment industry, was best known for his stage act with his wife, Anne Meara, his guest-starring roles in '70s sitcoms such as "The Paul Lynde Show" and "Archie Bunker's Place," and as well as his later recurring roles in "Seinfeld" and "The King of Queens." On the big screen, Stiller appeared in everything from "Lovers and Other Strangers" to "Zoolander," per IMDb. In his later years, he was the voice of Principal Stickler in the Disney Channel cartoon "Fish Hooks."
Stiller and Meara also raised two children, Amy and Ben, who also became successful in comedy and film. Out of all of his achievements, Stiller played the role of proud papa best. "You'll always know if I'm in the audience when Ben or our daughter, Amy, is performing," he told Esquire in a 2005 interview. "I'm the one laughing loudest."
With such a long and successful career, Stiller had an estate worth millions when he died. But was his Hollywood actor son in his will?
Jerry Stiller spread the wealth in his will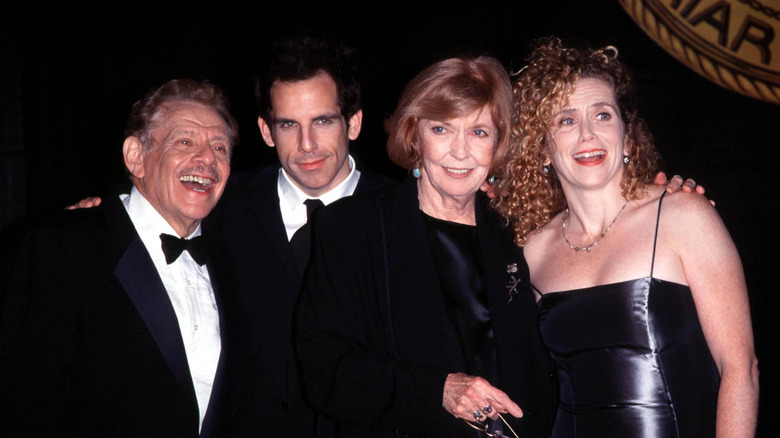 Evan Agostini/Getty Images
Jerry Stiller's will had not been updated since 10 years prior to his death in 2020, so plenty had changed by that time. The New York Post reported that in his 2010 will, Jerry had bequeathed most of his $5 million estate to his wife Anne Meara, who had died in 2015. According to the outlet, Money was also left to a former housekeeper who had passed away before Jerry's death. Cash, cars, jewelry and artwork meant for Meara were left to Jerry's children, Amy and Ben Stiller, who had been named beneficiaries in the event of their mother's death. In addition to leaving money to his grandchildren, sister, and a niece and nephew, Jerry proved his generosity even in death by leaving $150,000 to a beloved longtime personal assistant. Another $25,000 was left to the comedy great's alma mater, Syracuse University, and he also left funds the Lower East Side playhouse where he got his start as a stage comedian.
Even before he received the hefty inheritance from his father's estate, Ben was a very wealthy man. His net worth is estimated to be $200 million from his lucrative career as an actor, comedian and film producer, according to Celebrity Net Worth. One priceless thing, however, was Ben's relationship with his dad.
Ben Stiller was very close to his father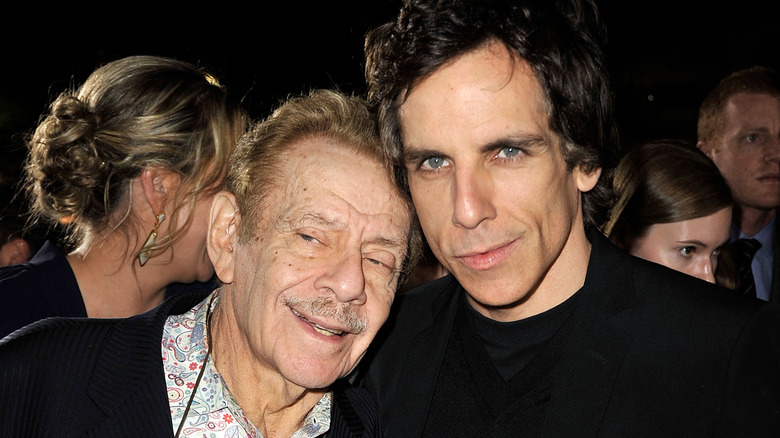 Kevin Winter/Getty Images
Ben Stiller and his father Jerry Stiller shared a unique relationship. The "There's Something About Mary" star told The New Yorker that early on, his famous dad supported his decision to get into acting and movie directing. "When I was eight, nine, 10 years old ... I knew I loved movies and I wanted to be a director," the younger Stiller said. "And my dad really supported that. He went out and got a Super 8 camera, and got me the editing equipment, and would act in movies that I would make. He was just there, all the time, for that."
Ben also told TODAY that his "over protective" and "loving" dad was nothing like the loudmouthed father figures he played on "Seinfeld" and "The King of Queens." "He never, ever yelled at me once in my whole life," Ben revealed. "He kind of kept it all under the surface."
After Jerry's death, Ben also recalled a time when he received a bad review for a movie he had done, his father sent him a note that said, "I read the review in the Times, don't worry, I'm gonna write to the guy and take care of it." Ben said, "That was my dad." Through his children, Jerry's legacy will surely live on.