What Was Jerry Stiller's Net Worth At The Time Of His Death?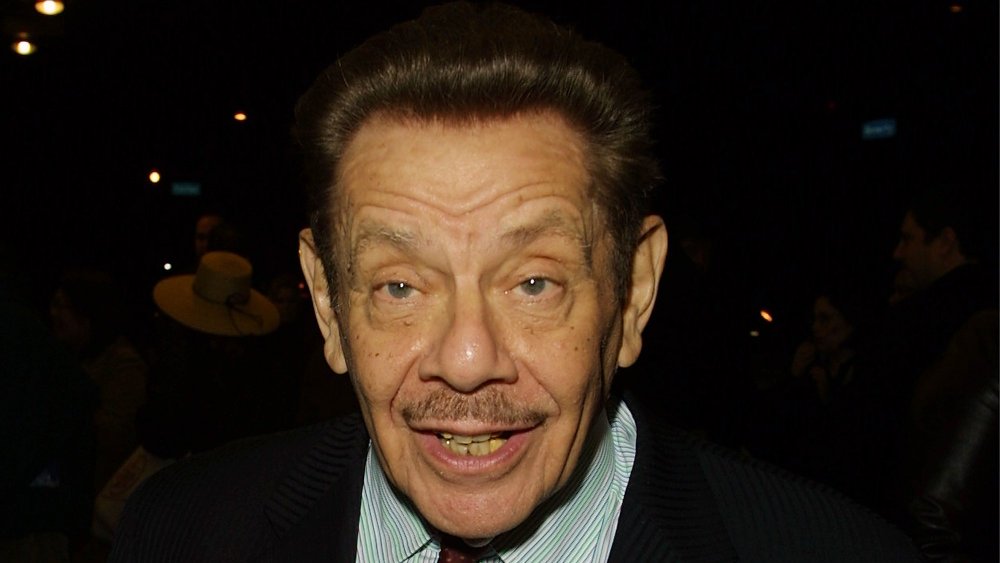 Jason Kirk/Getty Images
Less than two weeks in, May 2020 has already been a rough month for celebrity losses. Following news that both Roy Horn (of the magician duo, Siegfried and Roy) and legendary singer Little Richard passed away in the same weekend, actor Jerry Stiller died at age 92, per Page Six. The comedian — who starred in roles ranging from Frank Costanza on Seinfeld to Arthur Spooner on The King of Queens — is also the father of actor, Ben Stiller. Ben and Jerry appeared alongside each other in the instant, early 2000s classic Zoolander.
Ben confirmed the news of his dad's death via Twitter in the early hours of May 11. "I'm sad to say that my father, Jerry Stiller, passed away from natural causes," the 54-year-old wrote. "He was a great dad and grandfather, and the most dedicated husband to Anne for about 62 years. He will be greatly missed. Love you Dad."
The Anne mentioned in Ben's statement is none other than his mother, Anne Meara — an equally talented comedian, who died back in 2015. She and Jerry formed a hilarious pair and appeared on The Ed Sullivan Show together, as well as on The Carol Burnett Show and The Tonight Show Starring Johnny Carson. In addition to their son, they had a daughter named Amy, per CNN.
With all those years in show business, not only did Jerry build a name for himself, but he also earned quite a bit of cash. So, what was his net worth exactly?
Jerry Stiller's comedy-filled career made him a millionaire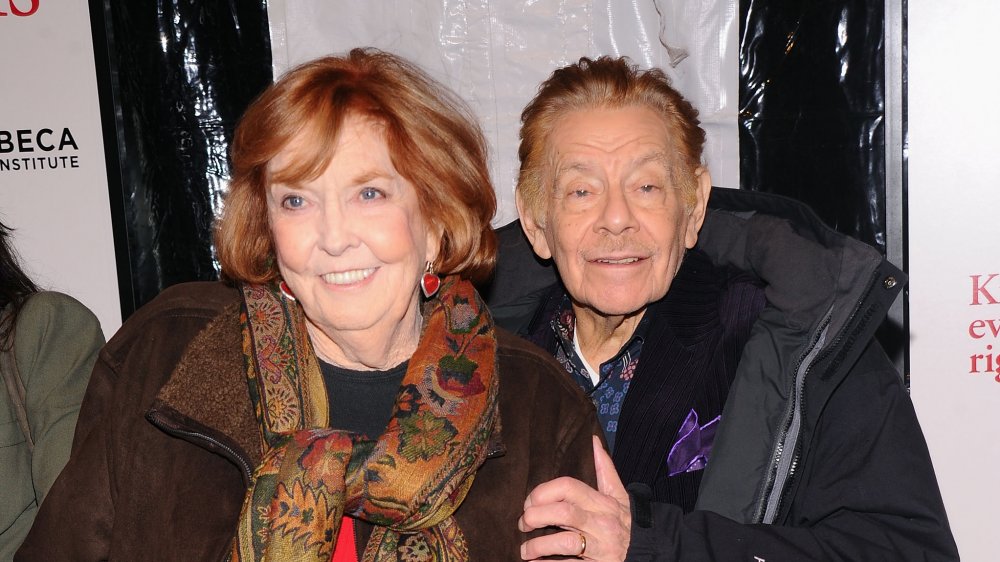 Jamie Mccarthy/Getty Images
While Jerry Stiller and wife Anne Meara were talented all on their own, together they became unstoppable. The couple cemented their spot in comedy history way back in the 1960s, before ultimately pursuing their solo careers in 1970 (via CNN). In a joint interview in 1977, Jerry told People, "I love Anne, but if I had depended on her in my professional life, I would have lost her as a wife. We felt like two guys." Similarly, Meara told the magazine, "I didn't know where the act ended and our marriage began." Thankfully, it sounds like pursuing separate projects saved their love life.
In addition, Jerry's comedy career and subsequent years acting in Hollywood earned him the big bucks. Per Celebrity Net Worth, he was worth an estimated $14 million at the time of his death in May 2020. Meanwhile, Wealthy Persons bumps him up to $15 million, and Latest Celebrity Net Worth had him sitting at $13 million in 2019. Based on all those numbers, it's likely his actual earnings were somewhere in that $13-$15 million range. Regardless, that marks an impressive fortune, resulting from decades-worth of work in the entertainment industry.
But even though Jerry was beloved on-screen, that doesn't mean he was necessarily eager to take on his later-in-life roles. In fact, certain details about his castings on Seinfeld  and The King of Queens might surprise fans — while simultaneously making them appreciate Jerry's characters even more now.
Jerry Stiller almost turned down these iconic roles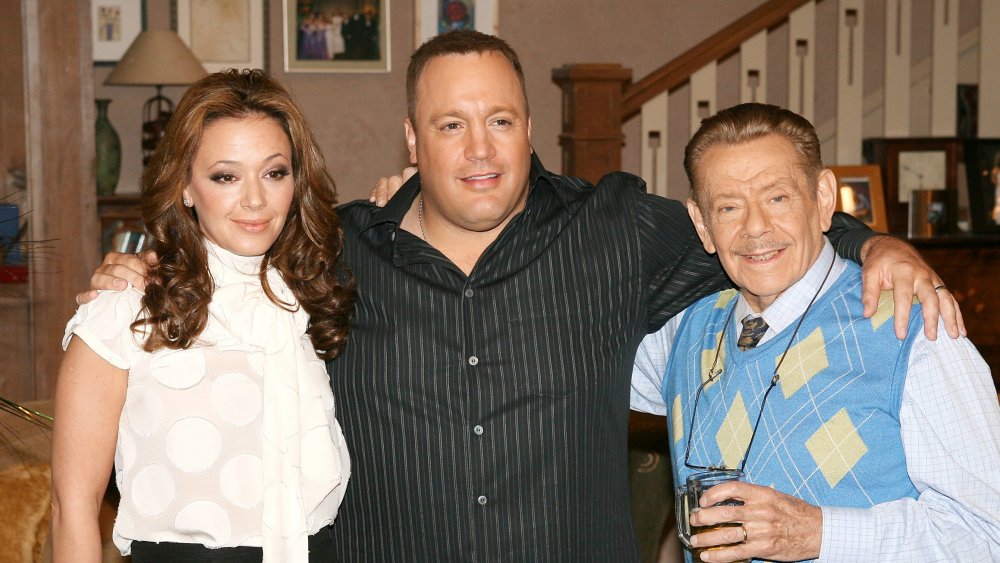 Frederick M. Brown/Getty Images
As Washington Post's obituary put it, Jerry Stiller was known for "playing crotchety, kvetching fathers on network sitcoms." But two of those roles almost didn't even happen. According to CNN, Kevin James had to beg the already-retired Jerry to play Leah Remini's character's dad, Arthur, on The King of Queens. Jerry reportedly recalled, "He literally begged me to be in this show. He kissed me. He hugged me. He said, 'I can't do it without you.'" Since he was "susceptible to praise," Jerry eventually said yes.
Interestingly enough, he equally skeptical about Seinfeld. In an interview shared to YouTube, Jerry explained the winding road that led him to the show. First, his agent called and asked him to replace George Costanza's father in Seinfeld, originally cast as John Randolph. Jerry turned down the offer because of another project (which ultimately shuttered), but then months later, got another call about it. At the time, he had no idea what Seinfeld even was.
"I cringed, but I needed to work, so I went out and I met Larry David at an NBC thing," he said. "We sat down, we started reading the lines... I didn't think the lines were so funny and I started changing lines and people looked at me like, 'You're crazy.'"
At the end of the day, it all worked out for the best. The shows were a hit and Jerry's characters remain iconic. His legacy in Hollywood will not be forgotten.