Melania Trump's Reported Thoughts About Dr. Oz Are Raising Eyebrows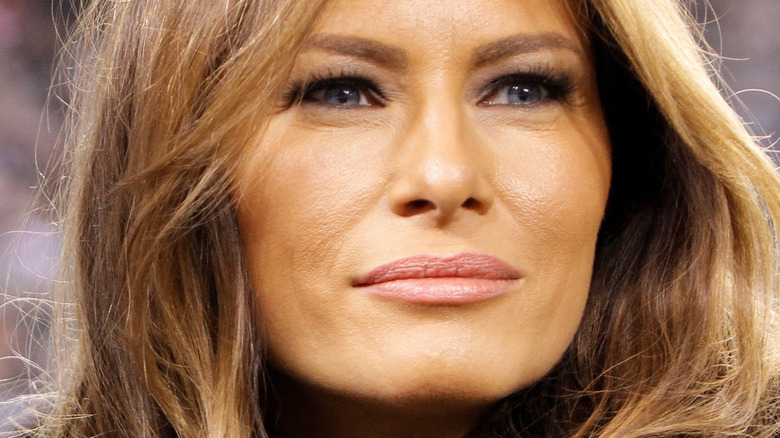 Debby Wong/Shutterstock
Melania Trump is no stranger to controversy. Take her shady "I really don't care, do you?" coat for example, or her swearing about White House Christmas baubles or donning colonial-era headwear on an African safari. Melania proved to be as headline-grabbing as Donald Trump — whom she dissented from, like the 51.3% of citizens who voted in the 2020 election, per NBC.
"They say I'm complicit. I'm the same like him; I support him. I don't say enough; I don't do enough where I am," Melania complained to her friend and former political advisor, Stephanie Winston Wolkoff, about her husband in 2018, per CNN. After secretly recording their conversations and including them in her book, "Melania and Me," Wolkoff definitely lost her BFF status. With friends like that, who needs enemies? 
It seems Melania has revealed a new political friendship by choosing a horse to back in the upcoming Pennsylvania Republican primary race for Senate. Melania's pick of political wannabe comes in the shape of former Oprah guest-turned-holistic wellness guru and TV host, Dr. Mehmet Oz. The heart surgeon has, at times, proven to be as controversial as the former FLOTUS' infamous statement via Zara parka. So, it's no wonder Melania's reported thoughts about Dr. Oz are raising eyebrows.
Melania Trump is Team Oz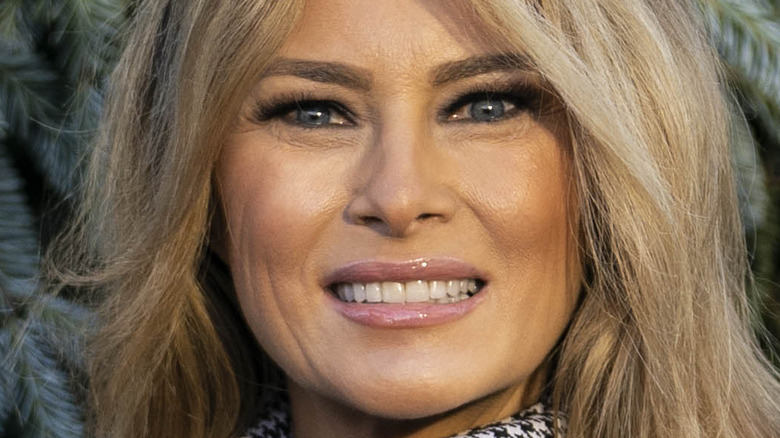 Bloomberg/Getty Images
Dr. Mehmet Oz is putting his all into the primary race for Senate, and it's turning into a battle with his competition David McCormick, who also has friends in high Mar-a-Largo places. The New York Times reports that McCormick is gaining Donald Trump's favor by emulating his brash style, policies, and MAGA message. 
However, an insider told NBC that Melania Trump has shared her feelings of support for Dr. Oz with Donald. "And that matters," the source said, explaining the significance of the former first lady's support "isn't just about what Melania wants" in the political race. "There are a lot of Melanias out there," the source said of other women, who feel an intimate connection with Dr. Oz because he's been in their bedrooms for years –- on television, of course. Melania could also be a late night fan of Oz's show, although Donald is unlikely to confirm this, as the Trumps enjoy separate sleeping quarters, according to The Washington Post.
Meanwhile, Dr. Oz has a host of other high-profile cheerleaders with serious bank. "Some of the richest people in the country" are throwing their weighty wallets behind Oz, including billionaire business tycoons and Republican head honchos, Forbes reports. However, Oz is not the only candidate with a deep wallet. In addition to former hedge-fund CEO McCormick, wealthy real estate developer Jeff Bartos and Trump-appointed ambassador to Denmark Carla Sands are also throwing their hats into the primary election ring on May 17.