Inside Jerry Seinfeld's Involvement In Scientology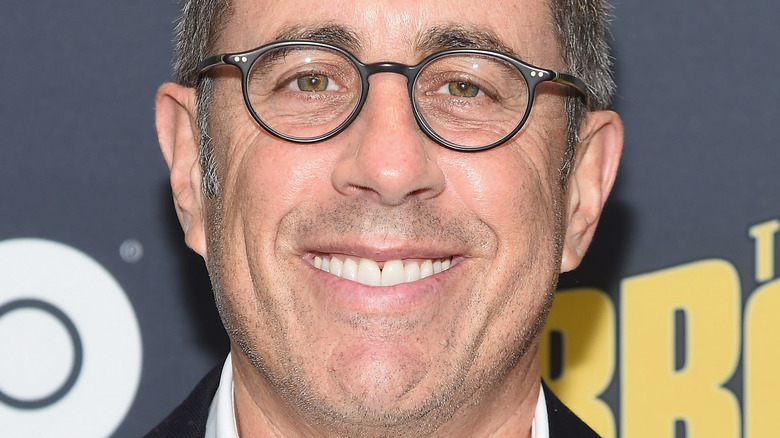 Gary Gershoff/Getty Images
Despite its final episode airing more than two decades ago, "Seinfeld" continues to hold its title as one of the world's most popular sitcoms to date — so much so, in fact, that in 2021, Rolling Stone ranked the show at No. 3 on their "100 Best Sitcoms of All Time" list.
With much of the show loosely based on comedian Jerry Seinfeld's own life, it only makes sense that, since hitting screens in 1989, fans have had a ton of interest in the star, and rumors have followed him throughout his career. From talk about the controversial start to his relationship with his wife Jessica, to the ever-present (and ever-hopeful!) chatter about the potential of a "Seinfeld" revival, Seinfeld is no stranger to the tabloids. However, one of the most compelling rumors he just can't seem to shake is based on his alleged connection to a particularly controversial organization frequented by many a celebrity: Scientology.
So, where does this rumor stem from in the first place, and is there any truth to it? As it turns out, this speculation has more truth to it than many may have expected!
Jerry Seinfeld's rival instigated rumors that he was a Scientologist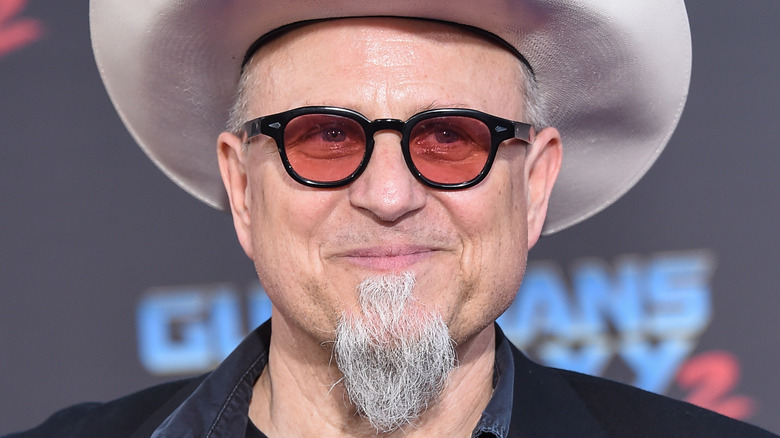 DFree/Shutterstock
Jerry Seinfeld has been linked to Scientology since the 1990s, when fellow comedian Bobcat Goldthwait told The Spokesman Review that he didn't understand the popularity of "Seinfeld," particularly because the show's star was "a creepy Scientologist guy."
Seinfeld hasn't been able to live the allegations down ever since. In fact, Seinfeld was asked about his affiliation with the organization during an appearance on Marc Maron's "WTF" podcast as recently as 2020 — 25 years after Goldthwait made his remarks.
As for why Goldthwait made the comment in the first place, Seinfeld has been very forthcoming about their mutual dislike for one another. In his Netflix series, "Comedians in Cars Getting Coffee," Seinfeld vented that he believed Goldthwait never liked him, or any other famous comedian, for that matter, because he wasn't as successful as them. As a result, Seinfeld is of the mind that Goldthwait sought to do whatever it took to discredit his rivals — and labeling him a Scientologist was his first port of call.
Jerry Seinfeld does have links to Scientology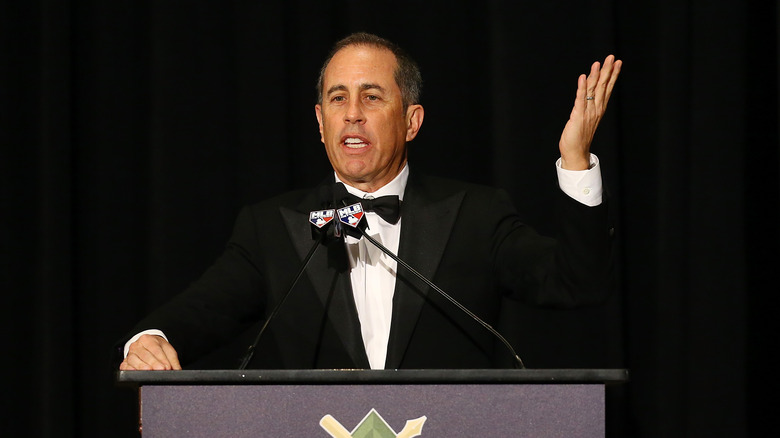 Mike Stobe/Getty Images
While Jerry Seinfeld's connection with Scientology may be public knowledge because of a feud, that's not to say he hasn't dabbled in the organization. Quite the contrary, he's been open about his exploration of Scientology in the past, and pointed out the positive aspects of the organization. In a 2007 interview with Parade, Seinfeld confirmed that he had, at one point, "studied" Scientology and that he had been introduced to it by his high school auto mechanics teacher "who was into it, and was telling me about it." The comedian also revealed that he was incredibly intrigued by its teachings, and noted that some of what he learned — especially in terms of communication — helped his career: "I learned some things about communication that really got my acting going." 
With that said, Seinfeld was never a true member of the Church, and while he continues to have an appreciation for its "extremely intellectual and clinical... approach to problem-solving," and the technology it relied on (after all, Seinfeld has pointed out that he's "obsessed with technology"), his involvement has never gone beyond studying the concepts.
As for how Seinfeld feels about the constant speculation, per HuffPost, "The only thing that bothers me about people knowing that is that it is not my complete wacko resume. It's just one aspect!"