Rachel Zegler Reveals She Has Been Snubbed From Attending The Oscars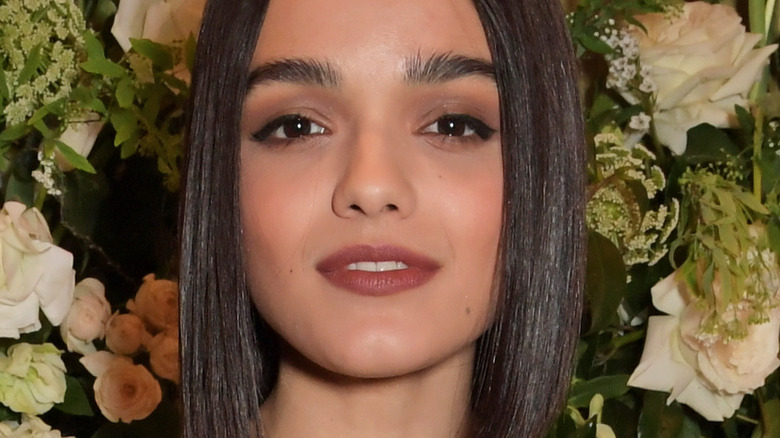 David M. Benett/Getty Images
Everyone who has ever "practiced" their Academy Awards acceptance speech in their bedroom mirror knows that if you star in a movie nominated for an Oscar for Best Picture, you get to attend the famous awards ceremony yourself. You get to wear the fancy gown, walk the red carpet, and talk about your manicure with Giuliana Rancic. At least, that was the assumption. But apparently Rachel Zegler, who played the lead role of Maria in Steven Spielberg's "West Side Story" — which has been nominated for no less than seven Academy Awards including Best Picture — never received her invitation. Um, did it get lost in the mail or something?
Responding to a fan on Instagram, Zegler revealed that her Oscar snub was more than just being passed over for a Best Actress nod. When asked about her red carpet look, per BuzzFeed News, Zegler wrote, "I'm not invited so sweatpants and my boyfriend's flannel." Fans were obviously furious, so she explained (to the best of her ability) in a second comment. 
Rachel Zegler says she's respecting the process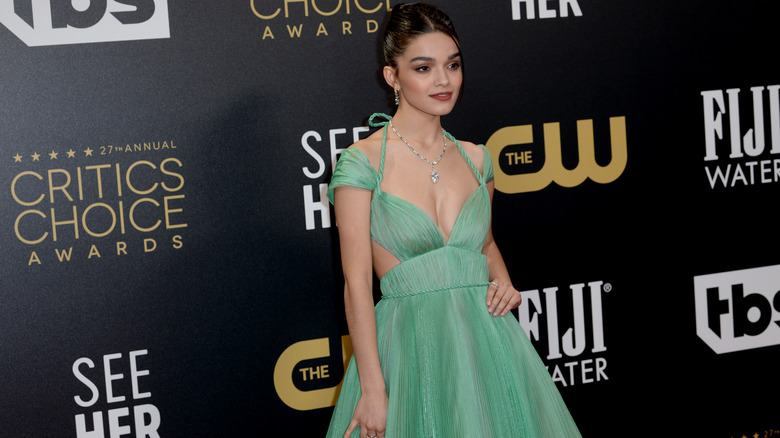 Eamonn M. Mccormack/Getty Images
Responding to her fans' (rightful) anger and confusion that she simply wasn't invited to the Oscars, despite starring in one of the year's most nominated films, Rachel Zegler followed up her original Instagram comment, according to BuzzFeed News, saying, essentially, that she was as confused as everybody else. "IDK y'all I have tried it all but it doesn't seem to be happening," she wrote. "I will root for West Side Story from my couch and be proud of the work we so tirelessly did three years ago." She added that she hasn't given up hoping for some "last minute miracle," but seemed pretty resigned. 
Her fans, however, seem less resigned, which Zegler acknowledged in a Twitter post. "My goodness, folks!! appreciate all the support, I really really do. We live in such unprecedented times, and a lot of work behind the scenes goes into making movie magic happen," she tweeted, adding that that goes for award shows as well as film productions. "Let's all just respect the process and I'll get off my phone," she wrote. As Variety explained, the ticket situation is up to "The Walt Disney Company themselves, which owns 20th Century Studios, the distributor behind 'West Side Story.'"
While we definitely admire how gracious the actor is being right now, we have to hope that maybe all of this public outrage is just the last-minute miracle to get Zegler to the ceremony.