Prince William Is Feeling Pressure To Cut Ties With A Controversial Figure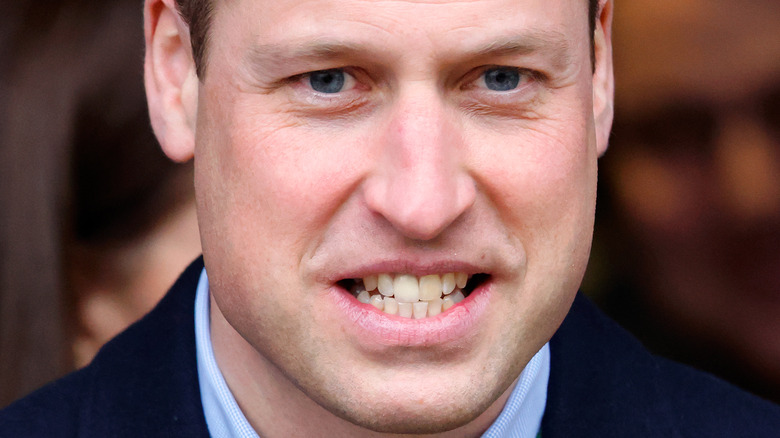 Max Mumby/indigo/Getty Images
It's safe to say that the royal family has seen its fair share of controversy over the years, and now Prince William is feeling the wrath of controversy again. Of course, the royals have had some eyebrow raising connections to a few people of power before, with one of the most notable being Prince Andrew's friendship with the disgraced Jeffery Epstein. Andrew was forced to publicly cut ties with the businessman after his sexual abuse exploits came to light and, in May 2020, Andrew stepped back from taking part in public duties due to his association with the disgraced financier. That came after that infamous, highly-publicized interview with BBC's "Newsnight."
That's not all, though. Prince Harry has also found himself on the receiving end of needing to sever ties with someone after he distanced himself with Saudi billionaire Mahfouz Marei Mubarak bin Mahfouz. Reportedly, Harry questioned his "motives" after he made a donation to one of Harry's charities, with a February report from Mirror claiming Harry ended his association with him several years earlier.
But now it's his brother William's turn, as his connection to the boss of DP World, the parent company of P&O Ferries, has come under the spotlight for all the wrong reasons.
Prince William called out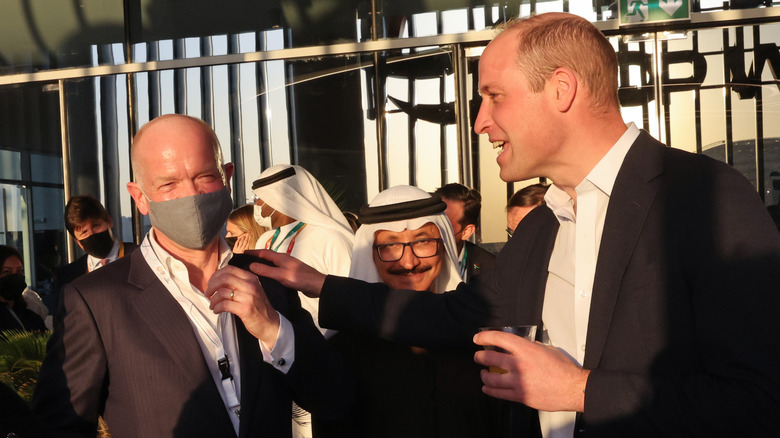 Chris Jackson/Getty Images
Prince William has been urged to cut ties with Sultan Ahmed bin Sulayem, the executive chairman of DP World, after P&O Ferries laid off around 800 people in the UK and Trades Union Congress claimed they were replaced with workers who are paid just $2.38 an hour. William and bin Sulayem appear to have a fairly close financial relationship, with the businessman donating around $1.32 million to Williams' Earthshot Prize, per Daily Mail.
Politician Norman Baker made it very clear he didn't think William should continue to associate with bin Sulayem, saying, via Metro, that although William "did not create this situation" it is "an embarrassment to him" that he can't "ignore." He continued, "He needs to use his personal connections with his friend, the chief executive, to get P&O to change policy on this and to reverse what they've done. If he can't do that, then he should consider cutting all links with DP World. It's not a great look for Prince William to be associated with such a company."
Others shared their thoughts on Twitter, with one person writing, "This is the company #PrinceWilliam keeps. He has been urged to intervene with P&O's owners after it emerged they previously donated one million pounds to his global environmental prize." Another wrote, "Will Prince William remain silent on this matter? His Pal is the owner of P&O,whom he received £millions towards his #Earthshot Pet Project!," suggesting William should donate to those who have lost their jobs.