Lindsey Vonn Reveals The Reason Behind Her Latest Surgery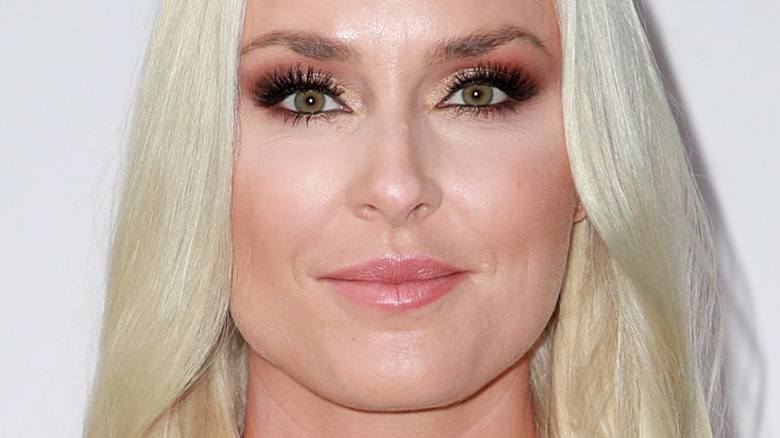 Joe Scarnici/Getty Images
Lindsey Vonn retired from her career as a competitive skier in February 2019. Shortly following her final race at the FIS Alpine World Ski Championships, she sat down with "TODAY" host Hoda Kotb to discuss her new reality. "I've been doing this for 20 years and to wake up and suddenly not have that is really weird," she admitted. "I have not adapted at all. I'm kind of losing my mind already and it's only been a week." The tough adjustment period is completely understandable given that the Olympic gold medalist had been skiing since she was 2 years old. 
The decision to retire wasn't an easy one for Vonn. In an October 2018 interview with People, she expressed regret that she would retire without achieving her dream of breaking Ingemar Stenmark's record of 86 World Cup wins. "I have been saying the past few years that I'll keep skiing until I break the record, but I've come to the realization that my career is not the sum of this record," she stated, recognizing that she already held the women's record for most World Cup wins and that she's "done things in ski racing that no one's ever done before." If it were up to her, Vonn said she would "keep skiing a lot longer," but she "just physically can't" due to an array of ski injuries that had accumulated over the years. 
But, even though Vonn is retired now, her ski injuries continue to haunt her to this day.
Lindsey Vonn needed yet another knee operation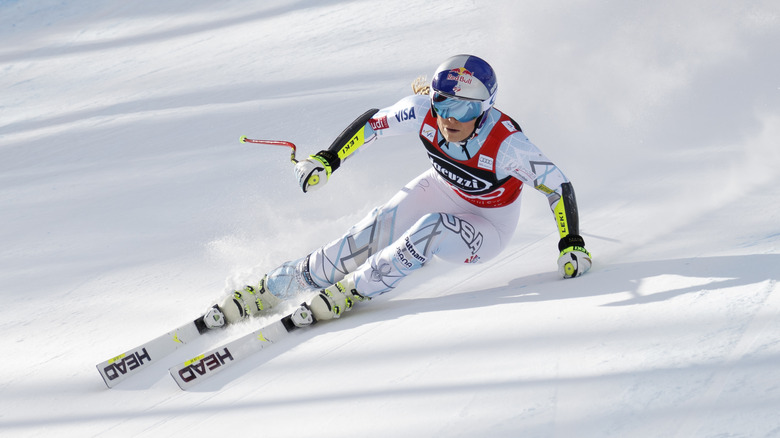 PHOTOMDP/Shutterstock
Lindsey Vonn took to Instagram on March 17 to share the results of her latest knee surgery. For those who weren't aware, the Olympic skier was "having a hard time" dealing with lingering knee pain. "You may have noticed I haven't been posting many workout videos lately... that's why," she explained. Vonn went on to congratulate her doctor for doing "a great job" and removing "a lot of bone spurs and scar tissue." She added, "Hopefully now I can straighten my leg fully!" Unfortunately, this surgery won't let her off the hook for an eventual full knee replacement, after which she wrote, "Ahhh the price we pay to do what we love. Still worth it though."
The skier's knee pain dates back to multiple previous injuries, including a 2018 crash in which she tore the lateral collateral ligament (LCL) in her right leg, per Instagram. In April 2019, Vonn told her fans that she was undergoing surgery to correct the injury. She wrote, "Unfortunately since I put off surgery I had more damage than expected." Prior to that, she took a nasty fall in a Lake Louise race in December 2017, per Euro Sport. She later revealed in a February 2019 Instagram post that this fall was "much more painful than I let on." In the same post, she explained that, although her body was telling her it was time to retire, she wasn't planning on "giving up."