Megan Thee Stallion Faces A Big Legal Issue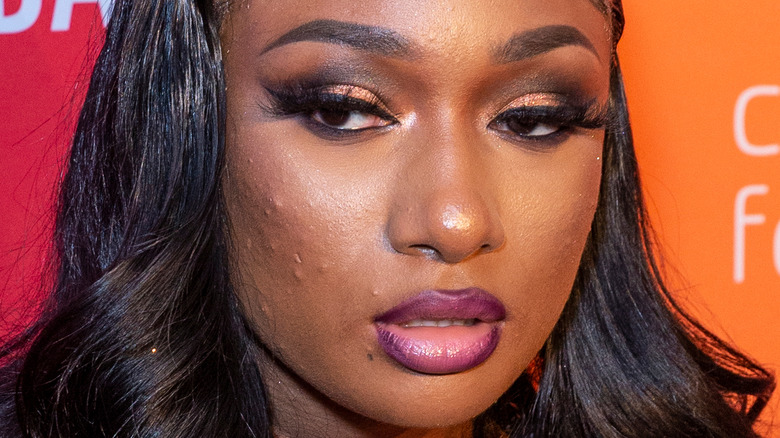 Lev Radin/Shutterstock
Megan Thee Stallion's legal drama just got even bigger. As fans of the "Body" hitmaker will already know, Megan hasn't had the best relationship with her record label, 1501 Certified Entertainment, over the years. She initially claimed in March 2020 the label was allegedly not allowing her to release new music and wanted to renegotiate her contract, after which she sued the company and a temporary restraining order was granted against the label. That was dropped after four days, though she sued the label again in August 2021, alleging the company blocked the release of a duet with BTS.
Things got litigious once again in February 2022 when she sued 1501 Certified Entertainment another time after things got contentious regarding her October 2021 release, "Something For Thee Hotties." The drama came about as Grammy winner Megan was expected to see out her contract with the label for a certain number of albums, though the label seemingly didn't class the 21-song release as an official album, instead marketing it as a mixtape, per BBC. 
Megan's team suggested in legal documents that by not classing "Something For Thee Hotties" as an album, 1501 Certified Entertainment wanted to "tie [Megan] down" for another release for financial gain. "1501's new position, taken months after the album's release, is clearly a ruse in an effort to try to take further advantage of [Megan], at great expense and not in good faith," Megan's team claimed, per Forbes. But, now, 1501 Certified Entertainment is hitting back.
Megan The Stallion gets countersued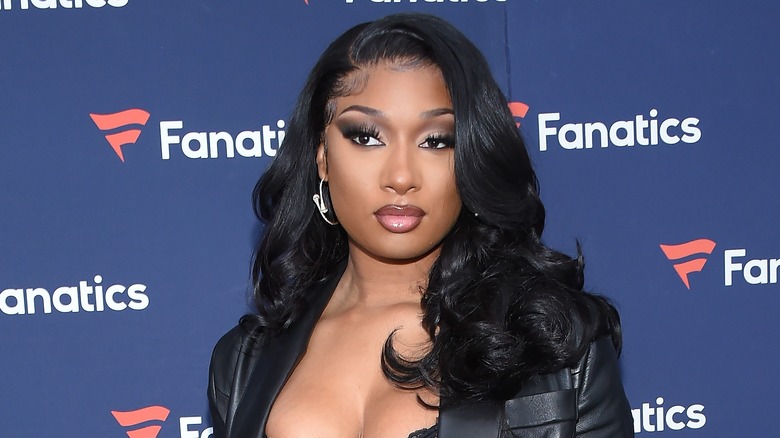 DFree/Shutterstock
1501 Certified Entertainment countersued Megan Thee Stallion in legal documents filed on March 21, 2022. In the papers, per TMZ, the record company did not class Megan's "Something for Thee Hotties" as an album, because it's "made up of 21 recordings and includes spoken interlude recordings on which MTS does not appear as well as several previously-released recordings." They suggested only 29 minutes of the release was new material, relating to Megan's team's claim the only stipulation in her contract for something to be classed as an album was that it was over 45 minutes long (via BBC).
Megan was none too happy about the legal drama. "First the man over my label said I don't make him any money ... now he counter suing trying to keep me on his label because he wants to make more money lol if I ain't making you no money why not just drop me?" she tweeted on March 21, 2022, before calling out "greedy a** men." She then continued that she was "getting tired of being painted the BAD GUY 2/47," and added in another heated post, "How can I owe you any of MY money out side of music when your team can't even provide ACTUAL statements of what i owe... you also haven't PAID ME since 2019. Your team signed off on SOMETHING FOR THE HOTTIES to count as an ALBUM now it's not? Jokes."
It looks like things are getting pretty heated over here.