Walking Dead Actor Moses J. Moseley's Cause Of Death Has Been Revealed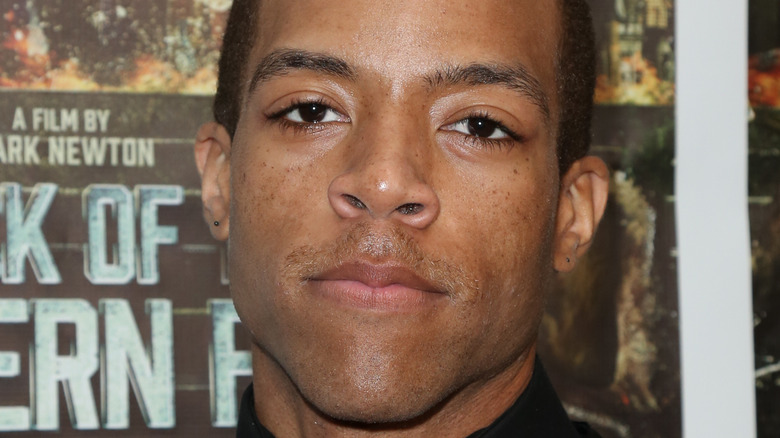 Paul Archuleta/Getty Images
Moses J. Moseley, the actor who played a zombie on the "Walking Dead," was found dead in his car on January 26 in Stockbridge, Georgia, per Yahoo! News. His family had reported him missing a week before authorities found his body in a locked car with a .40 handgun with no magazine on his lap, according to a police report obtained by Fox 5 Atlanta. The Henry County coroner spoke with the local news outlet and said "all avenues are being investigated."
When news broke about the actor's untimely death, his peers and close friends began to share heartfelt tributes to Moseley. "He was loved by everyone who met him. Such a bright light in everyone's eyes," Moseley's manager said in a statement obtained by People. "He was very talented, he was a great friend, the kind you could call for anything. He was always excited about life and working in the entertainment business." AMC, the network home to "The Walking Dead" also tweeted their condolences to the actor: "Our thoughts and prayers are with our #TWDFamily member Moses J. Moseley."
It's now been close to two months since "The Vampire Diaries" actor tragically died, and his death certificate has revealed new details. 
It's unclear whether Moses Moseley's death was an accident
The details surrounding Moses J. Moseley's death always seemed suspicious to his family and new findings in his case solidify their feelings that there's more to the story. According to the death certificate obtained by TMZ, the actor's immediate cause listed is a "gunshot wound to the head" but the intent behind it — whether death by suicide, accident, homicide, or something else — is still not confirmed and unknown. The outlet also reported that his family believes Moseley was kidnapped and murdered, instead of the possible suicide that authorities were originally investigating. 
The beloved actor's sister Teerea Kimbro revealed to TMZ that President Joe Biden sent them a letter to show his support during this difficult time. "I know there are few words I can share that will ease the pain of losing a loved one," he wrote. "Though the grieving process never quite ends, I promise you the day will come when the memory of Moses will bring a smile to your lips before it brings a tear to your eye."
According to IMDB, Moseley appeared in notable films and projects like "Queen of South," and "The Hunger Games: Catching Fire." During an interview with We Are Indie Horror, the actor said acting first started off as an idea. "It was something always in the back of my head, but never something that I actively wanted to pursue," he reflected. "It found me more or less."