DeMario Jackson Reveals He Felt 'Suicidal' After Bachelor In Paradise Scandal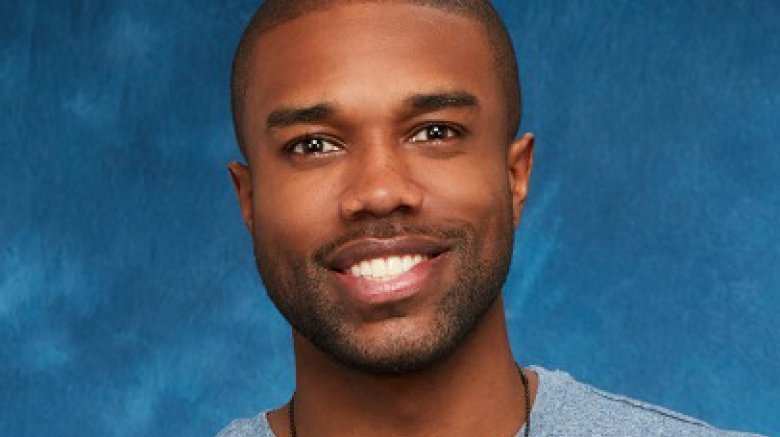 Getty Images
The former reality TV star opened up about that infamous Bachelor in Paradise incident.
Speaking with Entertainment Tonight, DeMario Jackson explained that he's pleased with how the show portrayed his intimate poolside meet-up with co-star Corinne Olympios.
"The public, they need to see something. I think they just needed to see [that] she's lucid. I'm lucid. We're swimming around. We're having fun. We're friends," he told ET . "It wasn't like I'm some predator who was at the bar waiting for the girl to get extremely drunk, then I'm like, 'Oops! Let me pounce on her.' No, it was very mutual and, in fact, she was a little bit of the aggressor in it, and I love how they painted the picture and the story of us actually talking, mingling, getting to know each other."
As fans of the show may remember, Jackson and Olympios hooked up during the first night of filming the latest season of Bachelor in Paradise. Afterwards, one of the show's producers was reportedly worried that Olympios was too drunk to consent to sex and brought the incident to the attention of show execs, who decided to launch an investigation into the potential sexual assault.
Later, however, it was determined that no such assault took place.
And though Jackson's name was cleared, the media circus surrounding the incident took a toll on him—who, after being sent home from the show, was "heartbroken, angry and depressed."
"One of my lowest moments was when my grandmother actually called me. She said, 'Hey, baby. It's your granny. I had a lady from the press call me about something you and a young lady did in Mexico... Would you mind calling me back?'" he shared with ET. "I'm like, 'Ahhh! You called my grandmother?'"
He added, "It was just very, like, 'Oh, Corinne was like this in a past season. So, she's like this, and DeMario is black, and the media has portrayed African Americans like this for so many years, so he's that'... Do you guys not think about the people whose lives you're ruining?"
DeMario revealed that the whole situation left him feeling "suicidal, but not like the suicidal that you might think."
"I never thought, 'Oh, I'm gonna kill myself,' but it crossed my mind," Jackson revealed, noting that he'd lost weight and had started seeing a therapist. "I remember just talking to my mom, like, 'My life's over. Like, I don't even want to live anymore.' And she, like, lost it."
Fortunately, Jackson's been feeling better in recent weeks, and, if reports are to be believed, he may even have a new gig lined up sometime soon. As Nicki Swift previously reported, Dancing With the Stars may be looking at him as a potential competitor on the hit ABC show.
While we wait to see if Jackson joins DWTS, read up on all the other reality TV shows that have ruined people's lives.