Dolly Parton Is Dropping Hints About An Upcoming Biopic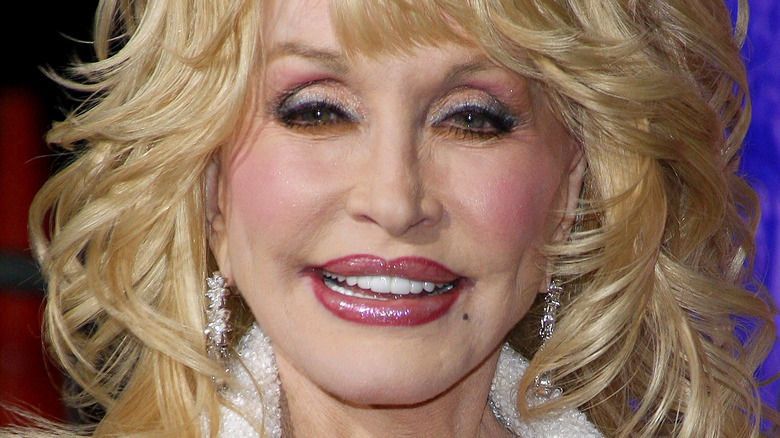 Tinseltown/Shutterstock
Dolly Parton is a country music powerhouse, known for her charming lyrics and glitzy stage costumes. The beloved singer has been a prominent fixture in music for decades and shows no sign of slowing down. Tennessee native Parton was born into poverty and was one of twelve children, per PBS. However, Parton would go on to have an extremely successful music career, scoring her first Billboard number one hit with the 1980 song, "9 to 5." The track would later inspire a musical theater production of the same name, which featured Parton's classic hits.
Parton has seemingly always been a fan of storytelling, be it on the stage or screen. She revealed during an interview with Marie Claire in 2020 that she was working on a production about her life, but was unsure of the details at that time. "I'm still working on my life story as a musical," Parton said, adding, "I'm not sure if I want to do it as a feature-film musical or if I do want to go ahead and do it on Broadway. But I do think that would make a good series."
Now, Parton has finally provided additional details about her desired plans for the project, and spilled the beans that she wants to produce a biopic.
Dolly Parton knows who she wants to play her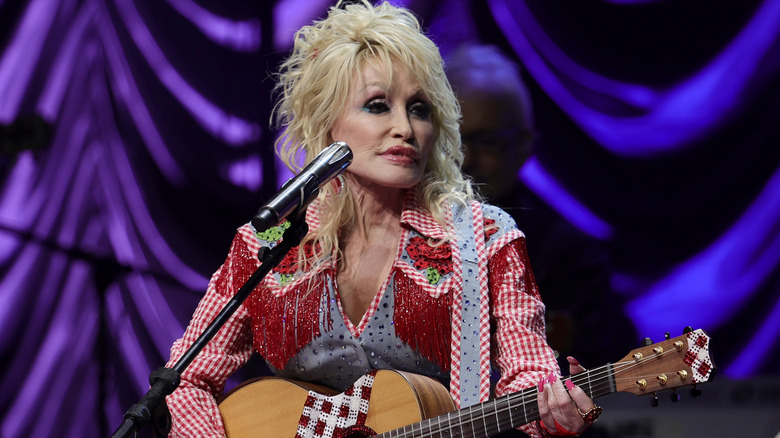 Michael Loccisano/Getty Images
Dolly Parton is undoubtedly a country music icon. The "I Will Always Love You" singer — whose uber-successful career spans nearly six decades — had plans to turn her life story into a stage production. However, the project plans were thwarted by the COVID-19 pandemic. "We were talking about doing my Broadway musical ... and then Covid hit and that changed my mind about a whole lot of things," Parton said during an appearance on "Mr. Nashville Talks" with Larry Ferguson.
Parton went on to reveal that while she originally hoped to bring her life story to Broadway, she is now toying with the idea of a biopic. "I'm thinking now that I might do my life story as a feature," the "Jolene" singer said. "Maybe possibly even a musical feature, so we're in talks about that." While Parton did not reveal details of a potential release date, the singer did mention which actor she thinks could best replicate her signature look. "I love Kristin Chenoweth," Parton said. "She's just absolutely fantastic."  
According to HuffPost, Parton responded to fans in 2014 who called for "Black Widow" actor Scarlett Johansson to portray the music legend in a film production, noting they both share a certain famous asset. "I guess she's full bosomed," Parton quipped. Parton's new top choice Chenoweth is certainly a worthy candidate for such an iconic role!