Ric Flair In Critical Condition After Surgery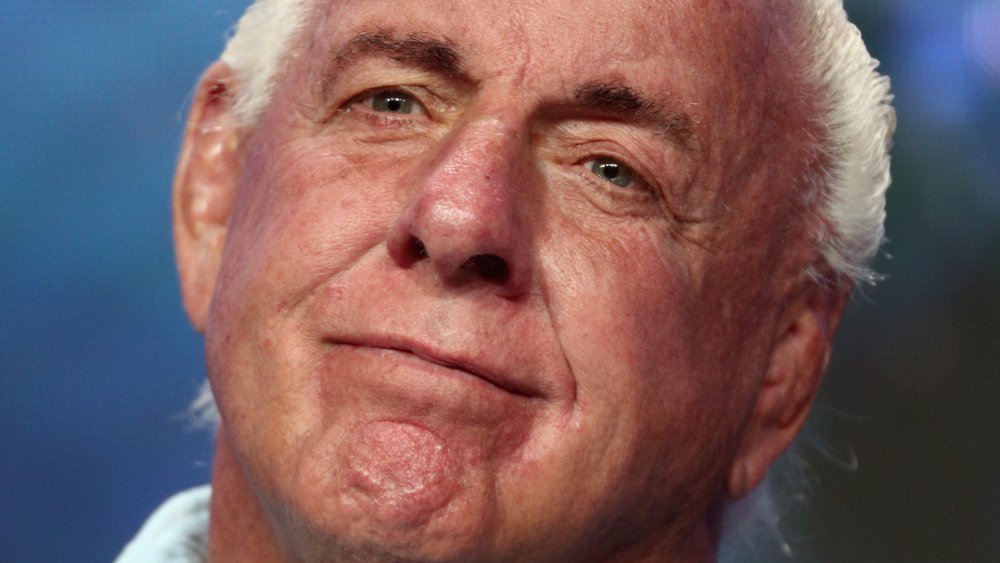 Getty Images
It doesn't sound like the WWE legend is in good shape, following a recent trip to the hospital.
TMZ reports that Ric Flair (real name Richard Fliehr) is in critical condition after being place in a medically-induced coma. And, according to Flair's fianceé Wendy Barlow, he's been experiencing "multiple organ problems."
In a post on Facebook to family and friends, Barlow opened up about Flair's health. "I took Ric to the Hospital Friday night with Severe Abdominal pain. From that moment on it all seems like a nightmare... multiple Organ problems," she wrote. "Not to go into too many details I want everyone to know he still needs Prayers as he is still in critical condition."
Barlow continued, "And No he did not have Colon Surgery....It was another Surgery!"
In contrast, Flair's agent, Melinda Morris Zanoni, sounded much more positive regarding the wrestler's condition. She told Fox News, "He had surgery and it went successful and he is resting. We are all cautiously optimistic."
No word yet on just what's causing all of Flair's health issues.
As Nicki Swift previously reported, Flair, 68, was hospitalized and later moved to the ICU. At some point during his hospitalization, he was placed in a medically-induced coma. One report suggested that Flair may have had a blood clot resulting from alcoholic cardiomyopathy, but nothing has been confirmed.