Ellen DeGeneres, Portia De Rossi Celebrate 9-Year Wedding Anniversary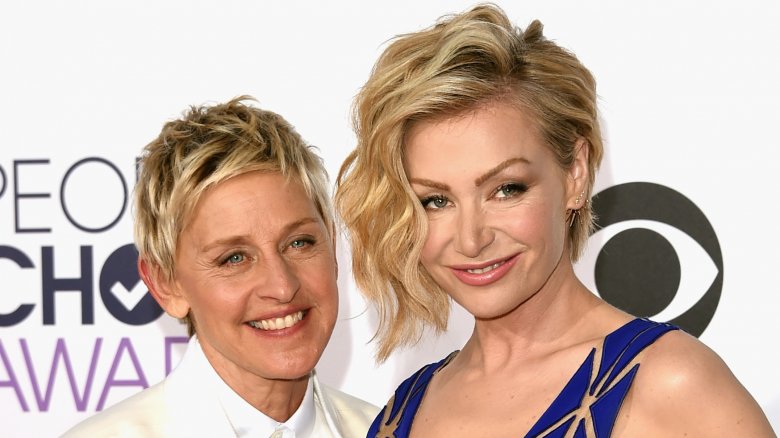 Getty Images
Ellen DeGeneres and Portia de Rossi are so in love, our hearts can hardly stand it.
The sweet pair celebrated their 9-year wedding anniversary on Wednesday, Aug. 16, 2017, and DeGeneres took to Instagram to mark the occasion. Sharing a gorgeous photo from their big day, the comedian wrote, "@PortiadeRossi and I got married 9 years ago today. Being her wife is the greatest thing I am."
The talk show host also reposted a sweet message from singer-songwriter Joshua Radin, who performed at their wedding. "Nine years ago today, these two incredible women got married and asked me to sing some of my songs to them while they were celebrating their most special day," the musician wrote. "It's still one of the most fun things I've ever done. Happy anniversary @theellenshow and @portiaderossi."
As Nicki Swift previously reported, the Emmy winner recently gushed about her Scandal actress wife in the September 2017 issue of Good Housekeeping. "Portia understands me completely," she said, while reflecting on their wedding day. "In our vows, she recited a quote, 'It is good to be loved. It is profound to be understood' — and to me, that's everything."
"What 'I love you' really means is 'I understand you,'" the 59-year-old continued. "And she loves me for everything that I am. She supports me and makes me happy."
DeGeneres and de Rossi began dating in 2004 and married four years later in an intimate ceremony at their Los Angeles home — only two months after same-sex marriage was legalized in California. As de Rossi, 44, told People, "The love we felt from the people surrounding us, and the love we have for each other, made it the most beautiful and emotional day." 
DeGeneres couldn't agree more. "I was already planning on spending the rest of my life with her," she added. "But until you're married, you just don't know. It feels wonderful."
Happy anniversary! Want to learn more about the happy couple? Check out everything you need to know about Ellen and Portia's perfect marriage here.