Bill Gates Keeps Making Headlines For All The Wrong Reasons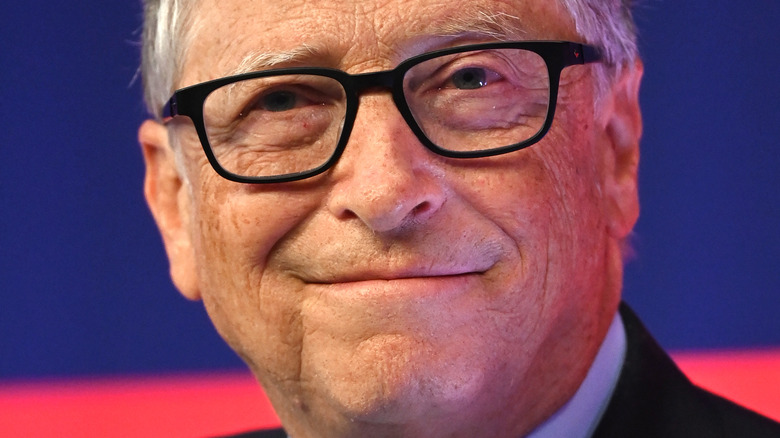 Leon Neal/Getty Images
Bill Gates attracts plenty of media attention as one of the richest people in the world. However, this attention isn't always positive. In fact, the Microsoft co-founder has made headlines for some pretty controversial reasons. In May 2021, The Wall Street Journal reported that Microsoft board members were looking into affair allegations against Bill. An engineer employed by Microsoft penned a letter in which she confessed to a years-long affair with the billionaire that began in 2000. Following the allegations, Bill stepped down from the board under the guise of redirecting his focus to his philanthropy projects.
In a recent March 2 interview with "CBS Mornings" anchor Gayle King, Bill's ex-wife, Melinda French Gates, opened up about the affair and the subsequent divorce. She initially forgave her ex-husband of 27 years, stating, "I thought we had worked through some of that." However, she admitted that "it wasn't one moment or one specific thing that happened" that led to the divorce. "I couldn't trust what we had," she revealed. Another factor in the former couple's divorce was Bill's controversial relationship with convicted sex offender Jeffrey Epstein. "I did not like that he had meetings with Jeffrey Epstein ... I made that clear to him," Melinda told King.
A year prior to the fall-out of their marriage in April 2020, Bill and Melinda added a San Diego oceanfront property to their list of residences. It would appear that Bill was awarded this property in the divorce settlement given recent unfavorable headlines.
Bill Gates is building a 'bachelor pad'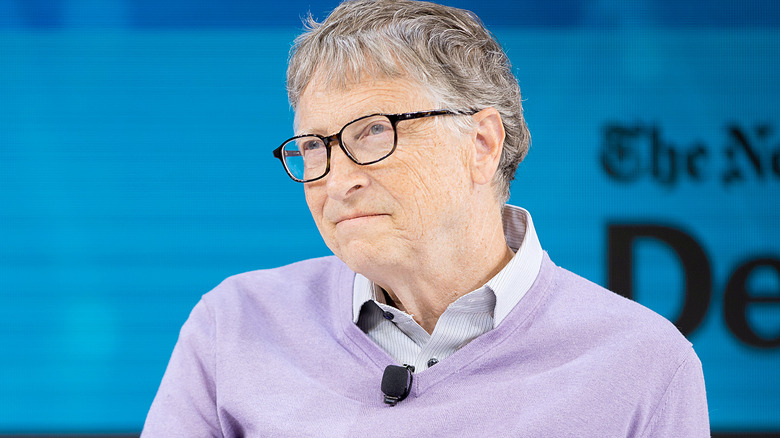 Michael Cohen/Getty Images
Bill Gates made headlines on March 23 amid construction on his $43 million oceanfront home in San Diego. According to the New York Post. The Microsoft co-founder has completely gutted the 5,800-square-foot house following his divorce from ex-wife Melinda French Gates and is reportedly rebuilding it to serve as his personal "bachelor pad." Sources close to Bill have revealed that he is planning on using the house as his summer residence once it is finished, which should be by August. However, the enormous construction project has neighbors complaining. 
One neighbor told the New York Post, "It's been a nuisance." Another agreed, stating, "They make a lot of noise, my baby can't sleep. It's become a real hindrance on the whole neighborhood." Many can't fathom why the billionaire would embark on such a transformational venture, including a local realtor, who commented, "The home they purchased was in immaculate condition, not exactly sure why he would want to tear it down."
The realtor's concerns seem valid given that Realtor.com sang the house's praises prior to its purchase. The property description read, "This Oceanfront Masterpiece ... has long been considered one of the most prominent coastal contemporary beach homes on the West Coast and a treasured landmark in Del Mar." It was constructed in 1999 by "world renowned architect-designer" Ken Ronchetti. The property included a theater, greenhouse, health spa, pool, and two guest houses. The question now is whether Bill can improve upon this former "masterpiece."