Nicolas Cage Confirms What We Suspected About His Questionable Career Choices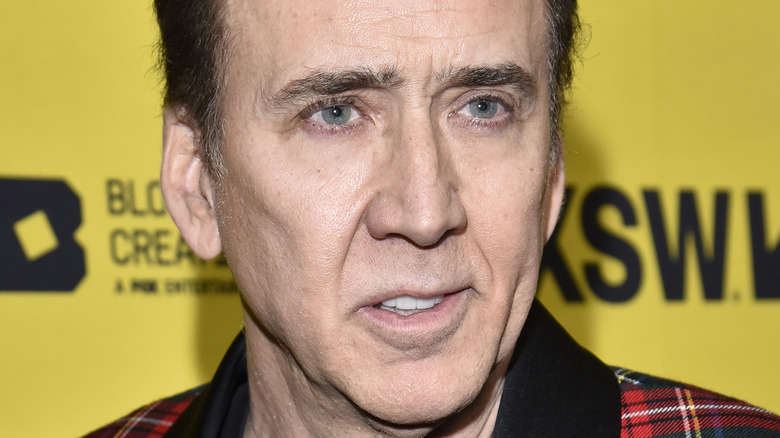 Tim Mosenfelder/Getty Images
Nicolas Cage's career took off in the early '80s — when the actor played a punk-rocker in "Valley Girl," the world could immediately see a star was born. Cage has since proven his impeccable ability to play a variety of roles, ranging from the action star to the family man. Now, after working in Hollywood over a span of three decades, "The Sorcerer's Apprentice" actor has been labeled a "wild card," both on-screen and off, cites People. Despite his eccentric personal life — which has included five marriages and four ex-wives — Cage told Entertainment Weekly in September 2021 that "what I do in cinema has been like a guardian angel for me." That was especially true during a time when the "National Treasure" star lost everything.
Amidst a period when no big studios were signing on Cage for new gigs, the actor nearly had to file for bankruptcy, reports CNN. It came as a shock for followers, as Cage had "already squandered tens of millions of dollars" on multiple lavish homes and exotic items, blowing his entire $150 million fortune, per Celebrity Net Worth, and eventually ending up in debt. After losing all of his movie star earnings, Cage is now opening up about his financial misfortunes, telling GQ at one time he was accepting any acting role he could get to make up for his debts. 
Nicolas Cage took roles to get out of debt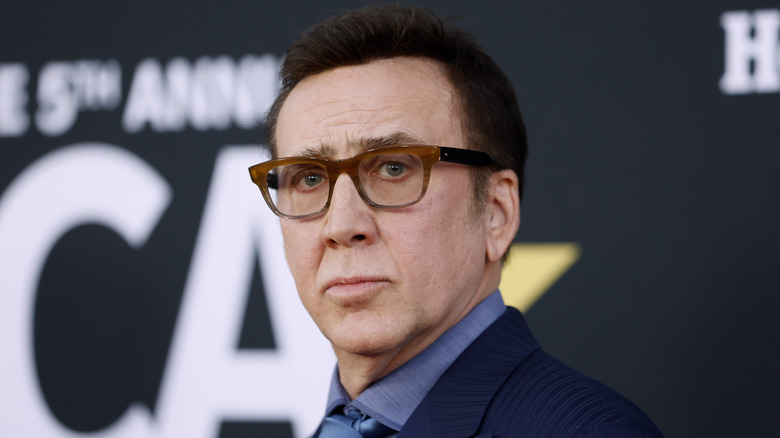 Frazer Harrison/Getty Images
Although Nicolas Cage now has a fortune worth $25 million, per Celebrity Net Worth, the Hollywood icon once had at least $150 million in his bank account. The "Trespass" actor once owned 15 homes at once, including a private island, and has notably reckless spending habits, cites CNBC — like spending $150,000 on a pet octopus and dropping $276,000 on a 7-million-year-old dinosaur skull. From his wild spending, Cage found himself having to foreclose on several of his luxurious homes. Additionally, at one point, he owed $6.3 million in property taxes to the IRS.
In a March interview with GQ, Cage explained all the creditors for his debt were reaching out and his financial downfall "was just all happening at once." Refusing to ever file for bankruptcy, he started to pick up any acting role he could get, including dozens of VOD movies that bypassed cinema releases such as "Mandy." Some have critiqued the actor, who once headlined movies, for taking on so many films to make up for his financial ruin, but Cage defended the move, explaining, "the phone stopped ringing." Now after nearly a decade of appearing in 46 movies and being broke, the actor notes he is officially out of debt. 
Cage's former business manager, Samuel Levin, said he warned the "National Treasure" star that his "lavish" spending habits would creep up on his career, per CNN. Now, through one "paycheck gig" at a time, Cage seems to be out of the worst.