Who Are Nicolas Cage's Ex-Wives?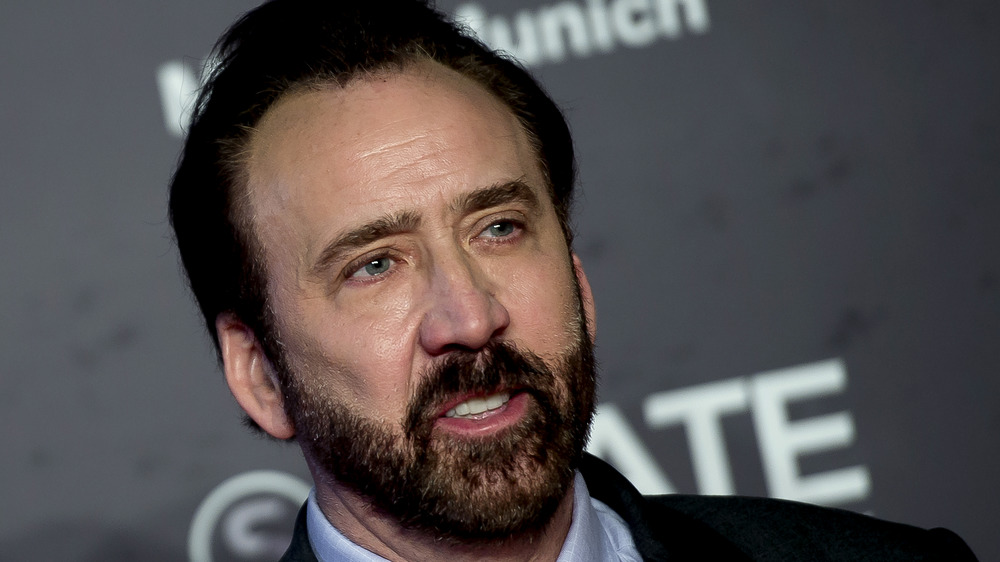 Samuel De Roman/Getty Images
Congratulations are in order for actor Nicolas Cage! On March 5, 2021, his rep confirmed to People that Cage and Riko Shibata tied the knot on Feb. 16 in a small ceremony at Wynn Hotel in Las Vegas. The actor made a brief statement to the magazine regarding his fifth marriage: "It's true, and we are very happy." Cage's rep provided further details about the wedding to the publication, including that the Feb. 16 wedding date was chosen to honor his late father, August Coppola, who was born on the day, according to the Los Angeles Times.
Additionally, Cage's rep told People that Shibata wore a handmade Japanese Bridal Kimono from Kyoto while Cage wore a Tom Ford tux. According to the New York Post's Page Six, one of Cage's ex-wives, Alice Kim, officiated the nuptials, and her son with the actor, Kal, attended the couple's wedding celebration.
Clearly, Cage and Kim split on good terms, but has that always been the case for the actor and his past marriages? Read on for more on Cage's four ex-wives.
Nicolas Cage was previously married to many famous women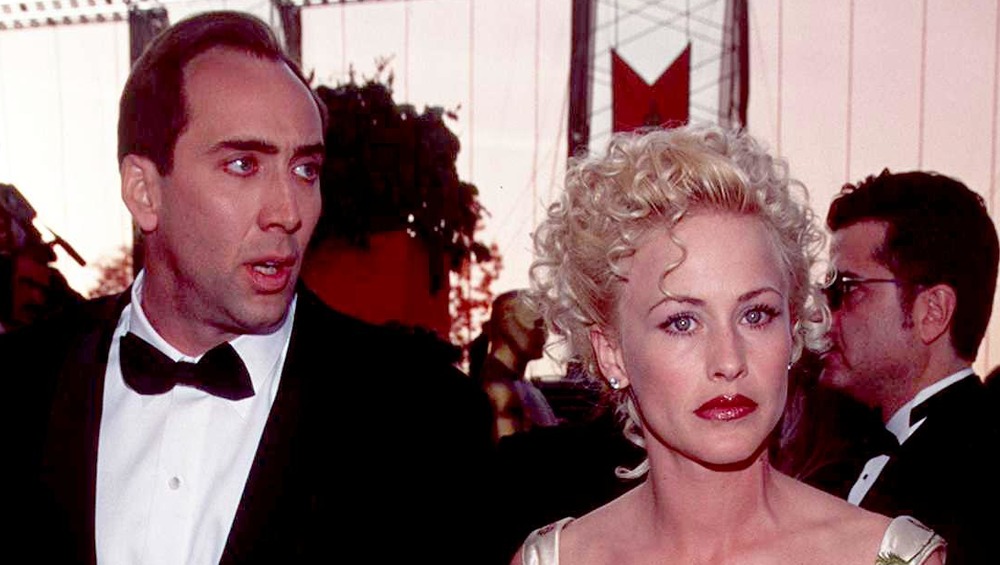 Ron Wolfson/Getty Images
Actor Nicolas Cage has been married five times and divorced four. According to Page Six, he was married to Patricia Arquette (pictured) from 1995 until roughly 2001. We say roughly because the six-year marriage was a bumpy one; according to E! News and InStyle, Cage and Arquette separated nine months after they wed, made public appearances together for five years, then filed for divorce several times before their divorce was finalized in 2001.
Right after his split from Arquette, Cage dated Lisa Marie Presley and they married in 2002. Four months later, according to InStyle, the couple filed for divorce, which was finalized in 2004. Later that year, Cage married his third wife, Alice Kim, and the marriage lasted the longest of his relationships. The couple stayed together for 12 years and welcomed their son Kal-El before divorcing in 2016. 
On the opposite end of the spectrum, Cage's fourth marriage was the shortest one of all. In 2019, People reported that he married makeup artist Erika Koike, but filed to annul the marriage after only four days. The publication said the filing stated that Cage was intoxicated at the time of the marriage and he wasn't aware of Koike's criminal record.
Perhaps the fifth time will be the charm for Cage. Congratulations to him and his new wife, Riko Shibata!