Courtney Stodden Makes New Bombshell Claim About Their Ex-Husband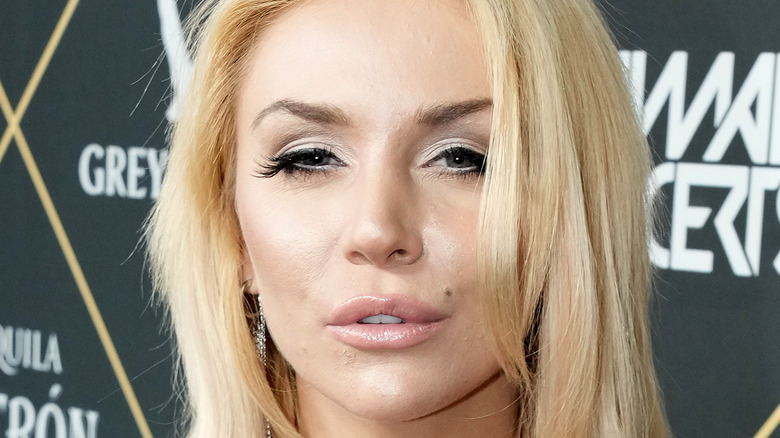 Jeff Kravitz/Getty Images
Courtney Stodden has taken steps to live a more authentic life in recent years. The model — who made waves for her controversial marriage to actor Doug Hutchinson when she was 16 and he was 50, per ABC News — came out as non-binary in 2021. At the time, the star made the big announcement on Instagram writing, "They/them," alongside a selfie. As well as sharing the news, Stodden released a new song and music video titled "Pleasure," according to Variety. "Last month I filmed a music video for my upcoming single 'Ple@sure' and it was so important for me to take control back from the men I've lived under," they told Variety. "It's a role reversal of sorts and [I] hope everyone feels empowered to be whoever the hell they want to be!"
Stodden's statement alludes to her own experience of being kept under her ex-husband Hutchinson's thumb over the course of their tumultuous marriage. According to People, Stodden officially divorced Hutchinson in 2020. Since the split, the model has been candid about the pain and abuse they suffered as a result of their ex. "I've been scared to even speak up about feeling groomed or verbally abused during the almost 10-year marriage because I was a child and he was 50," they wrote on Instagram. "I've felt completely trapped, manipulated and at times abandoned by adults," they added. Though Stodden's fans already knew the relationship was a toxic one, the star dropped a new bombshell claim about Hutchinson in March 2022.
Courtney Stodden slams Doug Hutchinson as a 'predator'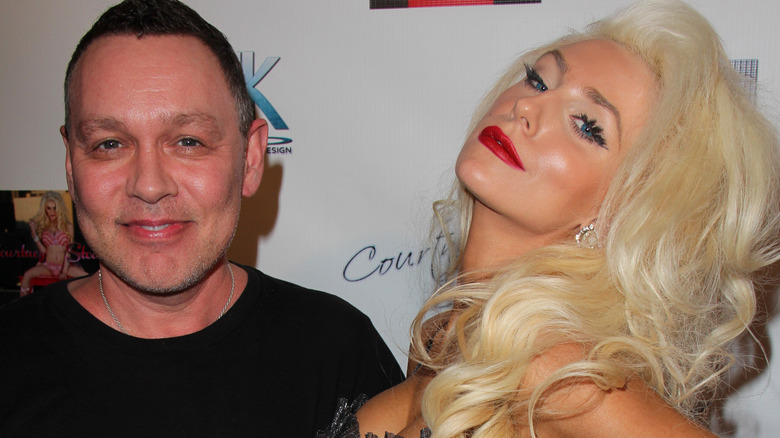 Kathy Hutchins/Shutterstock
Since their divorce, Courtney Stodden has spoken out about the abuse they suffered under Doug Hutchinson, but they have also maintained they'll "always love" him, per Instagram. Now, however, Stodden seems to be walking back any feelings of goodwill towards their ex following an appearance on Alex Cooper's "Call Her Daddy" podcast. During the episode, Stodden alleges that Hutchinson knew how old they were at the time he began grooming her. "My manager ... sent him pictures, and he was very much aware of what I looked like. But he claims ... he never knew my age. That's not true. He did." Now that they are an adult, Stodden can look back and understand how Hutchinson was attempting to control her — but as a 16-year-old, they were simply flattered to feel wanted.
They also spoke about how their own situation wasn't unique as "about 300,000 ... underage children were married to adults between the years of 2000 and 2018." Consequently, Stodden places the blame squarely on Hutchinson, branding him a "predator." According to them, Hutchinson also planned to marry another minor after separating from Stodden, though Stodden worked to "get this little girl away from him." She added, "It just became my mission because I [knew] exactly what he was doing." Though Hutchinson hasn't responded to Stodden's most recent accusations, Us Weekly detailed how he previously blasted her as a gold-digger in his 2020 memoir, "Flushing Hollywood: Fake News and Fake Boobs."