What Gary Cole Was Doing Before NCIS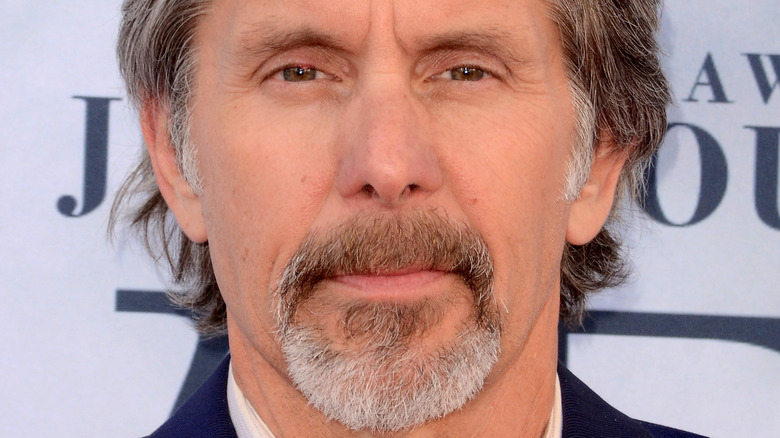 Kathy Hutchins/Shutterstock
Gary Cole has been acting for nearly four decades. With a career filled with memorable film characters, he has also perfected the ability to drop into television series and shine in recurring roles. It is no wonder this seasoned actor was called in to fill the space left behind by "NCIS" legend Mark Harmon as Leroy Jethro Gibbs. The news of Cole joining the cast as a series regular came from Variety in 2021 when Harmon decided to take a step back from the show's focus.
Cole was introduced as former FBI agent Alden Parker following Gibbs' suspension-turned-retirement on the series. "Part of my job description is to get comfortable, whatever that takes," Cole told TV Insider about stepping into such a huge lead role. He clarified that Parker would be his own character and in no way mimic Gibbs. "The writers made that distinction," he said.
As fans await news of whether or not the long-running series will be returning for Season 20, here's a look at some big career moments for its newest recruit.
A passion for acting came early for Gary Cole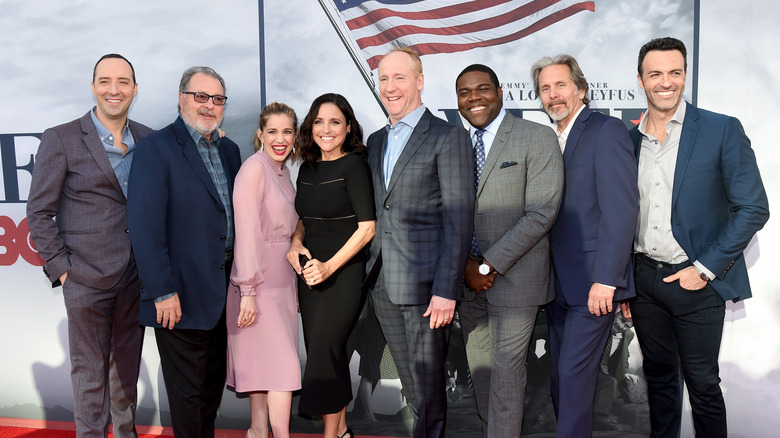 Kevin Winter/Getty Images
With an impressive amount of acting credits, Gary Cole clearly has a knack for the craft. He told Entertainment Weekly that early buzz struck him in junior high school. "I got some laughs in a play, so I figured I was doing something right," he explained. Cole recalled to NPR that his musician sister also played a part in sparking his interest in performing. 
When he saw her at a theater for the first time, he wanted to be on the stage versus watching as an audience. "And I had no other big plan other than that. I was a wannabe athlete in high school. But it was becoming clear quickly that," he laughed and continued, "that was not going to be my huge spotlight. So I got involved." During his early years of acting, Cole joined Chicago's Steppenwolf Theatre, which had been founded in 1974 by Gary Sinise, Terry Kinney, and Jeff Perry. 
The "NCIS" star's career picked up by the '90s and his character work has landed him stand-out roles in shows like "The West Wing," "The Good Wife," "Suits," "Chicago Fire," "Mixed-ish," and "Veep." Cole's role of Kent Davison on the successful HBO political satire gave him his first Emmy nomination for Outstanding Guest Actor in a Comedy Series — news that came to Cole as "a very pleasant surprise," according to Gold Derby. There is no surprise, however, as to how funny audiences have found him throughout his career.
Gary Cole is remembered most for his oddball comedy characters
Gary Cole is often praised most for his funny talents, but in his early days of acting, he was featured primarily on television in dramatic series like "Fatal Vision" and "Midnight Caller," per the Orlando Sentinel. That changed when he went all in for "The Brady Bunch Movie" in 1995 — a film that worked well in parodying the original family television series from the '70s. Playing the wise patriarch Mike Brady alongside Shelley Long as Carol Brady, he gives long-winded inspirational speeches of pure nonsense with an incredible amount of confidence and optimism.
Cole told Broadway, however, that Bill Lumbergh from "Office Space" makes up "ninety percent" of what he is most recognized for. He shared even more specifics with Entertainment Weekly: "Mostly people want me to tell them to come in on Saturday or they want to know if I got the memo," he said in reference to Lumbergh's droning corporate dryness. Nearly a decade later, the actor's comedy credits began picking up steam again with notable roles in "Dodgeball: A True Underdog Story," "Talladega Nights: The Ballad of Ricky Bobby," and "Pineapple Express."
Even with clear success in his funny pursuits, Cole isn't shy about stepping outside of the genre and committing to drama. When looking at the most appealing part of his character Agent Alden Parker in "NCIS," the actor simply stated, "he's punctual." In a way, perhaps that punctuality has inspired ties to TPS-report-stickler Bill Lumbergh.