Aly & AJ Release First Single In 10 Years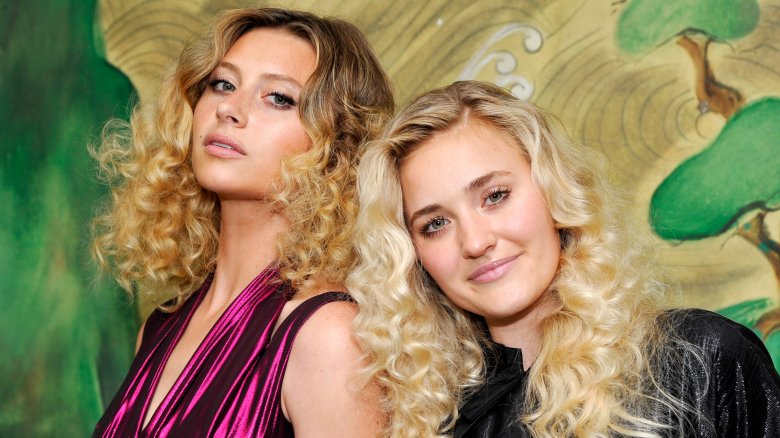 Getty Images
Pop music fans rejoice — Aly and AJ Michalka are back! 
The sister act released their first single in 10 years, "Take Me," on Friday, Aug. 18, 2017. While the two most recently dropped the folk-pop track "Hothouse" under the name 78Violet in 2013, this new song brings Aly & AJ, who formed their band in 2004, back to their original pseudonym and pop-rock roots.
"We're releasing our first single after a long time, a long time away from music," AJ, 26, expressed in an exclusive Entertainment Tonight interview. "We're really excited, and this single really represents the new sound and, just, us as adult artists. It's been a long time coming."
AJ also explained the 10-year wait, noting that the "Potential Breakup Song" singers simply needed a break. "I think for us, we really focused on acting — and, we were signed at such a young age, that I really feel like the music industry, it changed so much," AJ shared. "Once Aly and I left our label...we just went through this time where we just froze, musically."
"Yeah, it's been a while," Aly, 28, agreed. "I think a part of it, too, was being inspired to make new music again....We needed to sit back for a moment."
The "Rush" singers described their new sound as "very West Coast." AJ confessed, "'Cause we're California girls." However, Aly asserted, "It's definitely aiming toward pop." 
"There's a little bit of an '80s influence there," she went on. "Still definitely sounds like Aly & AJ and what we represent — but 10 years later."
So what's next on the former Disney stars' comeback agenda? "Ultimately, we would love to be on the road next spring opening up for someone," Aly revealed. "We've only kind of ever done our own tours, where we were just the main act. And we're really interested in being able to prove ourselves to a different fan base....It's kind of fun to win over that crowd. So we're excited for that."
So are we! As you jam to Aly & AJ's new single, catch up on what your favorite Disney stars are up to today.