Why Pauley Perrette Came To NCIS Co-Star Michael Weatherly's Defense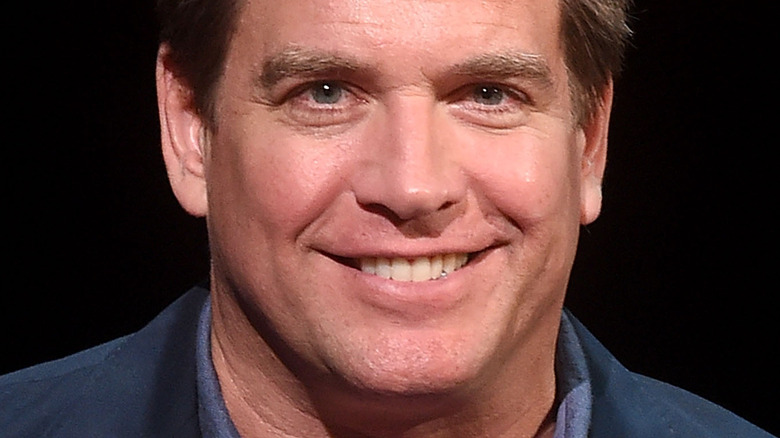 Jamie Mccarthy/Getty Images
After nine years as Tony DiNozzo on the CBS series "NCIS," Michael Weatherly exited the popular show in Season 13. Weatherly — having been a part of the cast since its inception in 2003 — explained to The Hollywood Reporter that after nearly a decade, he was beginning to grow tired with the show. Weatherly, who at the time had signed on to join the cast of "Bull," said that the transition "came about at the right time." He told the publication, "I was burnt out by 'NCIS' and I was ready for a new challenge ... Sometimes change is as good as a rest."
However, Weatherly's reputation would be called into question when his "Bull" costar, Eliza Dushku alleged that he made sexually inappropriate remarks to her while on set, according to The New York Times. The "Buffy the Vampire Slayer" star alleged that Weatherly joked about rape and also made comments about a threesome, which made her uncomfortable. The outlet also reports that CBS agreed to settle with Dushku for $9.5 million after she accused the network of workplace retaliation; her "Bull" character was written off the show shortly after she made the allegation against Weatherly. In the midst of the harassment claims, one of Weatherly's "NCIS" costars came to his defense.
Pauley Perrette has 'respect' for Michael Weatherly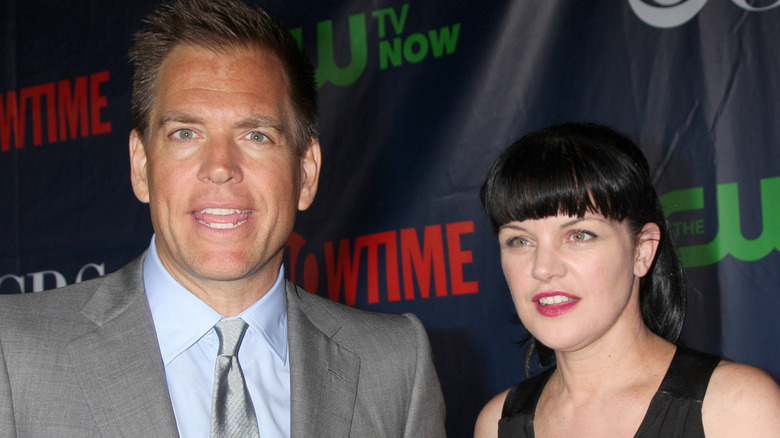 Kathy Hutchins/Shutterstock
Michael Weatherly has been a staple on various CBS series for over a decade. His run on crime drama "NCIS," immediately followed by a starring role on the network's "Bull," as the title character, Jason Bull. But Weatherly's transition from one hit show to another came with allegations of sexual misconduct from costar Eliza Dushku. In the wake of the claims, Weatherly's former "NCIS" costar, Pauley Perrette, displayed a glowing sign of support.
"This man ... I love, respect, trust and I KNOW. TWO decades of friendship and respect. The best. I love you @M_Weatherly Always and forever," Perrette tweeted, alongside a selfie with Weatherly. Perrette's defense of Weatherly came as no surprise as the pair were on-screen teammates since "NCIS" began in 2003. The former "Broke" star also gushed about her friendship with Weatherly in a 2020 interview with USA Today. "Michael Weatherly is like my brother. I love him more than anything on the planet Earth. He's awesome," she said to the outlet. 
Perrette's defense, however, was met with mixed reactions online. "Pauley, I'm fond of you, I really am. But what Michael did to Eliza Dushku is indefensible," said one user. On the contrary, another netizen wrote, "Thank you Pauley for this tweet. I've read horrible tweets over the last 24 hours. This is a beautiful refreshing change."
Weatherly could return to NCIS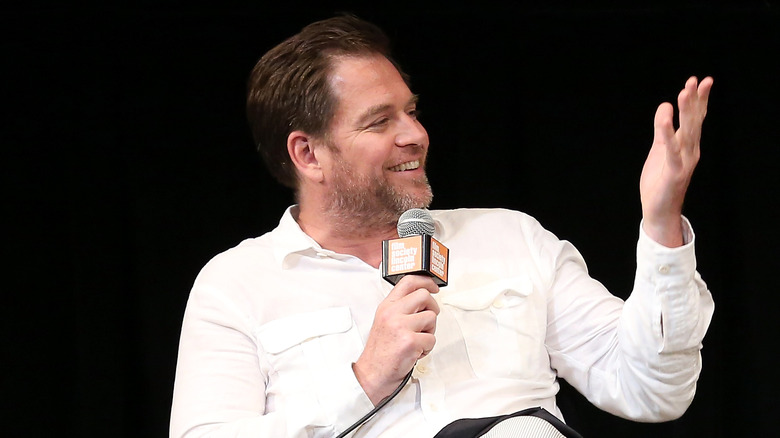 Monica Schipper/Getty Images
Like Michael Weatherly, Pauley Perrette, too, would eventually bow out from "NCIS." Perrette's departure, however, came after an unceremonious falling out with series lead, Mark Harmon, in 2018. While she all but closed the door for an "NCIS" return, fans of the show who have been praying for a Ziva-Tony reunion, maybe in for a treat. In January 2022, Weatherly announced his departure from the CBS drama, "Bull," leaving room for him to (potentially) make an "NCIS" return.
"I've decided it's time to pursue new creative challenges and bring his story to a close," Weatherly tweeted. "It has been an honor to work with this talented cast, crew, and writing/producing team who helped reinvent the legal drama." And while there has been no official word yet on whether Weatherly plans to make a triumphant return as Tony DiNozzo in the crime drama, fans remain hopeful. 
"Oooooo I love Bull... but please say Dinozzo is coming back... please!" A user wrote in response to Weatherly's announcement. Another tweeted, "Perfect come back to NCiS and take over the team! Bring Ziva!" And as for Weatherly and Perrette, they seemingly remain close friends, with the two still following each other on Twitter as of this writing.