This Is What Michael Weatherly Said To Cote De Pablo When They First Met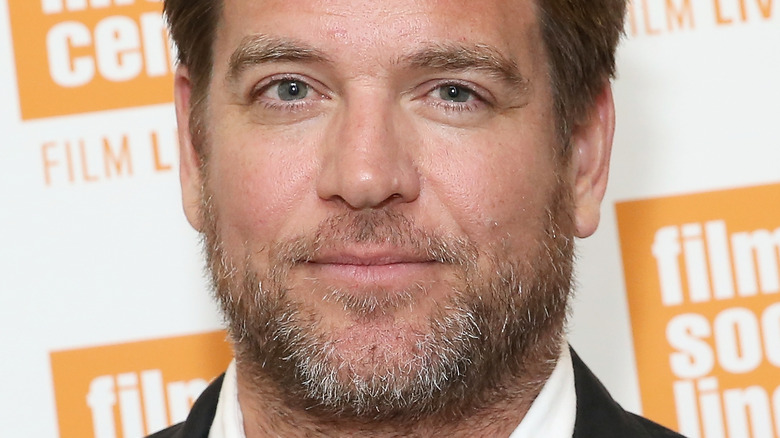 Monica Schipper/Getty Images
Over the course of the long-running hit CBS legal drama "NCIS," Agents Tony DiNozzo and Ziva David, played by Michael Weatherly and Cote de Pablo, managed to capture the hearts of fans everywhere. DiNozzo was one of the show's most popular characters from the very beginning until Weatherly's departure in 2016. Weatherly told The Hollywood Reporter at the time that he was "burnt out" and "ready for a new challenge." Weatherly's close co-star and famous "NCIS" onscreen lover de Pablo, who joined the "NCIS" cast in 2005, eventually felt similar.
In 2013, de Pablo decided to leave the show after Season 11, which sent fans into a frenzy. She told TV Guide at the time that leaving wasn't a light decision. "It was an overwhelmingly hard thing — at times terrifying," she said.
After acting alongside each other on the drama series for eight years, Weatherly and de Pablo eventually built a friendship. De Pablo told Entertainment Weekly in 2009 that there was an "immediate attraction" between the two. In fact, when they first met, Weatherly told her she looked like this big star.
Which celebrity Michael Weatherly initially thought Cote de Pablo resembled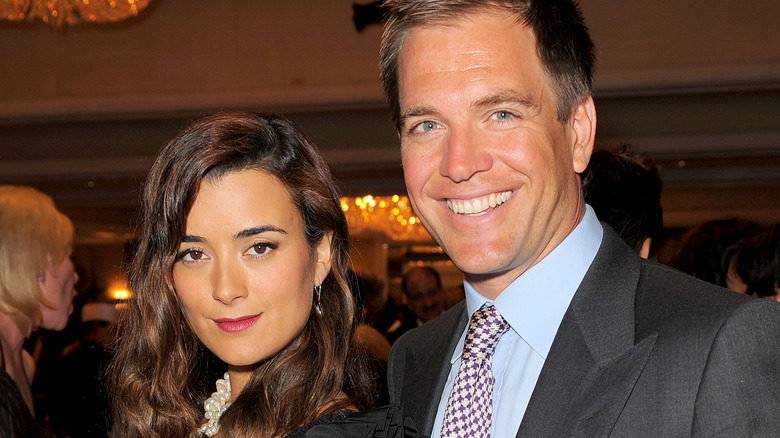 Michael Caulfield/mc/Getty Images
Of all the characters who have appeared on "NCIS" over its 19 seasons on CBS, the chemistry Michael Weatherly's Tony DiNozzo and Cote de Pablo's Ziva David has always gotten fans going. De Pablo's David joined the show in 2005 after she replaced actor Sasha Alexander, whose character Agent Kate Todd died in Season 2. According to Outsider, the two have never dated in real life, but de Pablo's rapport with Weatherly made them an instant sensation.
Weatherly admitted to Deadline that he "vividly" recalls when he met de Pablo at their first screen test together. "I just remember her cold stare," he joked. "She just loathed me instantly ... but we quickly became very close friends." He also mentioned he couldn't get over her resemblance to "30 Rock" and "Frida" actor Salma Hayek when they first read through scripts together. 
Michael Weatherly and Cote de Pablo had interesting chemistry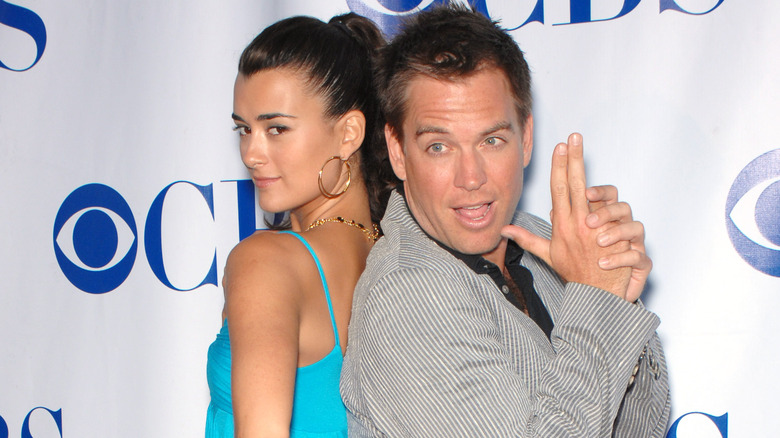 Featureflash Photo Agency/Shutterstock
Cote de Pablo told Entertainment Weekly that when she auditioned for her "NCIS" role, she and Michael Weatherly "clicked and loved each other immediately," and that their "relationship was established the moment that we met." However, their relationship was not all sunshine and rainbows. "We sort of hated each other immediately and loved each other immediately," she explained. De Pablo noted that at their audition, "he went off script and started improvising," leading her to think he was "sabotaging" her audition. "So immediately I went, 'Oh, I'm gonna show this guy. I'm gonna show him,'" she said. Of course, the rest is history.
The series' executive producer Gary Glasberg told Deadline that the two were a true onscreen match from the beginning. "Ziva is a tremendous part of the Tony DiNozzo character, and she always will be," he said. When Weatherly left the crime show in 2016, three years after de Pablo, he told E! News their chemistry "gave [fans] a very satisfying emotional journey," adding that it was also "very emotional" for him to see the two's time together end.
De Pablo actually returned to "NCIS" in 2019 for a few episodes, albeit without Weatherly's DiNozzo. Will the two reunite on the hit crime drama again? That remains to be seen