The Real Reason Salma Hayek Wasn't Cast In Two Big Films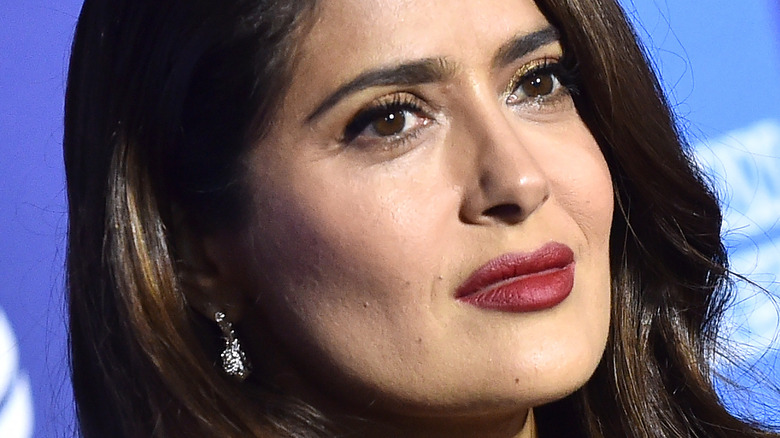 Shutterstock
Salma Hayek is opening up about her new role as Ajak in Marvel's "Eternals" and how the groundbreaking role came as a shock. "I'm so excited to join the Marvel family as Ajak, the mother of all Eternals. It used to be the father of all Eternals, but girls... this is OUR time!!!!" wrote Hayek back in July 2019 upon announcing she would be taking over the male character.
Almost two years later, the actor is admitting to Variety that "it never crossed [her] mind to be in a Marvel movie." Hayek, who was 54 at the time of the May 2021 interview, thought her time had passed to be cast in a Marvel film. "I guess that I thought that boat had sailed, and it was an absolute shock," said the actor. "It's kind of hard to be an action hero if you're Mexican. It's really hard to be an action hero if you're a Mexican and a woman. But to be an action hero, being Mexican, a woman, and my age, it felt like they were punking me."
Hayek further opened up to Variety about the roadblocks she faced in getting cast throughout her career — not just in action movies, but in comedies as well.
Salma Hayek claims she was denied roles because she's Mexican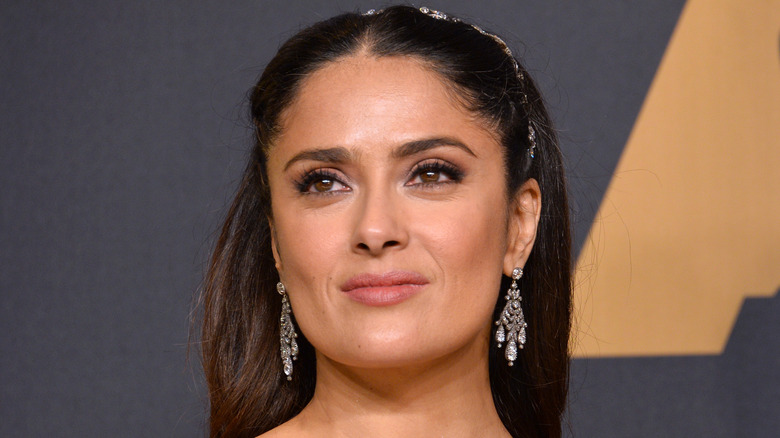 Shutterstock
It's hard to believe an Oscar-nominated actor like Salma Hayek would have a hard time landing a lead role in any movie, but for the "Frida Kahlo" star, some roles seemed like a long shot.
"I remember there were two big comedies I auditioned for the lead. Afterwards, the directors told me that I was the best audition and that I was better than who they cast and that they regretted it," admitted Hayek in an interview with Variety. "But at the time, they knew the studios wouldn't have gone for a Mexican as the lead."
Hayek continued, sharing her "satisfaction" that the directors admitted the real reason they wouldn't cast her as a lead. "I was already a very big star in my country. I was bringing the Latino market into the theaters. I know some of the studios knew that. But they didn't want to accept the value of the Latino market at the time," revealed Hayek.
She also reflected on how things ultimately panned out. "Even when I did 'Frida,' it was an art-house film that had a successful box office. But they ignored it. I still didn't get the leads," Hayek said. "Yes, I thought I was going [to] be an action star. That's how I started. But at some point at a certain age, I was sure it was never going to happen because it didn't when it made sense. Now that it doesn't make any sense, it's all happening."