The Real Reason Salma Hayek Is Sharing So Many Bikini Photos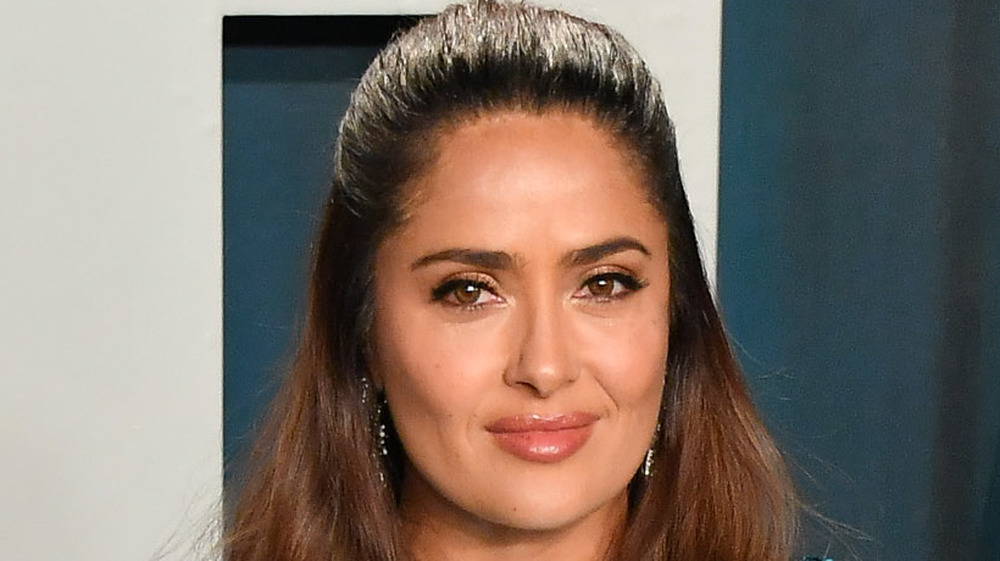 Allen Berezovsky/Getty Images
Salma Hayek has enjoyed a long career in Hollywood and has taken on many roles, but she never expected to land a superhero role. That wish got fulfilled when she got cast to play Ajak in The Eternals as part of the Marvel Cinematic Universe, where she portrays the group's "spiritual leader."
Speaking to Total Film in April 2020 about the project, Hayek was amazed that she became a superhero in her 50s. The Desperado star said that many of the people cast in the film are not typically associated with the traditional superhero aesthetic. The studio shrouded the film in secrecy during casting, and the legendary star elaborated to Variety about the hush-hush situation. "I had to sign the contract without reading the script," Hayek said.
Although many fans associate the star — who turned 54 in September — with her jaw-dropping beauty, she told Variety that her The Eternals character is "not sexy at all." Hayek mentioned how she had been teased for her height as a youngster, but this did not impede the role. "I'm very short. I've been bullied for being short my entire life. And suddenly, it doesn't matter," she told the outlet. Hayek referred to herself as "old" when discussing the first day of shooting, "I'm the action lead with Sam Jackson and Ryan Reynolds. I mean, not bad for an old lady." However, Hayek looked anything but old in the Instagram bikini photos she shared in December 2020 — here's why she posted the sexy snaps.
Salma Hayek celebrated her fit figure with these spicy photos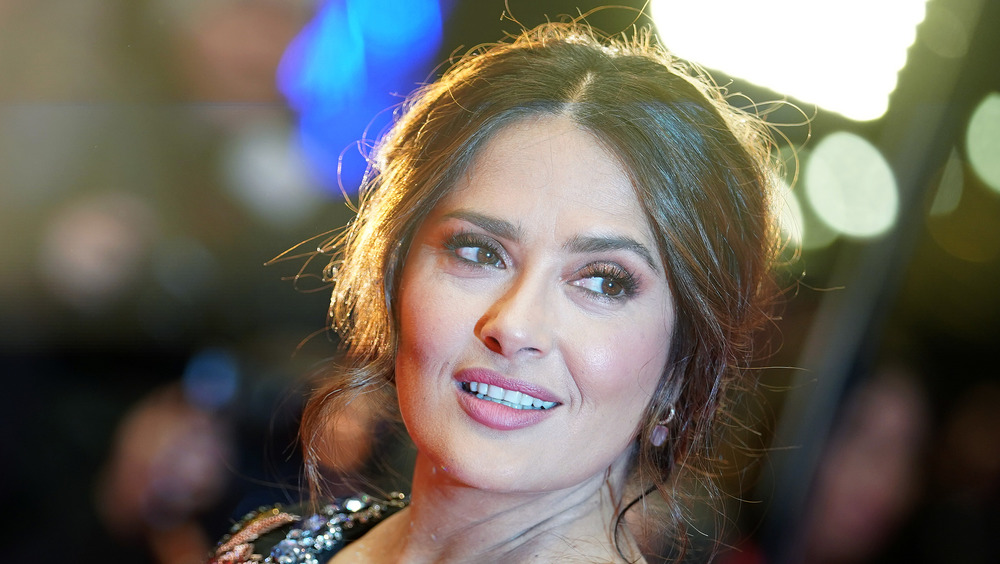 Thomas Niedermueller/Getty Images
In December 2020, Salma Hayek began sharing a series of seductive bikini pictures on Instagram that had fans buzzing. "Never been more grateful for being healthy and in contact with nature," she wrote in the caption of a post on Dec. 29, 2020. In the beach photo, she rocked a tight-fitting purple bikini that accentuated her generous assets. "We need to keep our cool," was the caption Hayek added while posing in the water in a tiny black two-piece.
Speaking to Entertainment Tonight in February 2021 about her onslaught of swimsuit snaps, the Drunk Parents star mentioned the hard work she put in to look so stunning. "I had to lose a lot of weight and exercise to get into the bikini towards the end of last year," she added, "I'm glad I took a lot of pictures, I have no shame on it, because it was the first week of the vacation." Hayek joked with Entertainment Tonight that once she heard there would be another lockdown due to COVID-19, she decided to abandon her strict diet and "started eating again."
To keep from flooding her Instagram followers' timelines with bikini photos all at once, Hayek decided to post the vacation photos in installments. "I saved my pictures, I'm not in the same condition today and I'm spreading the love out like every two weeks," she said while revealing that all of the saucy pictures got taken during the same trip. Get it, mama!