The Real Reason Salma Hayek Is Defending Her Marriage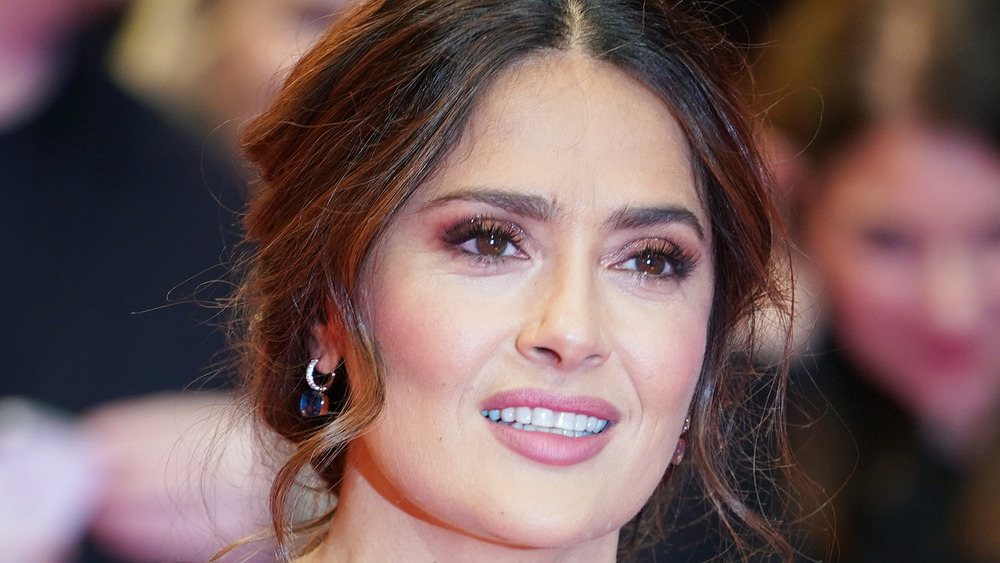 Thomas Niedermueller/Getty Images
Salma Hayek has opened up about her billionaire husband François-Henri Pinault in an interview with Dax Shepard, addressing claims that she married him "for the money."
On the Feb. 15, 2021 episode of Shepard's podcast, Armchair Expert, the actress admitted that some people still question her marriage. "When I married him everyone said it was an arranged marriage, for the money, and I'm like, 'Yeah, whatever b***h.' Guess what, 15 years together and we are strong in love. And I don't even get offended," she revealed.
Hayek went on to claim that there is "discrimination" towards rich men. "You immediately think someone rich might not be a good person," the star explained. "That they might be materialistic, might be somebody that doesn't have values, might be some body that is stupid, or doesn't deserve it, they did it the wrong way... there are all these preconceptions and I had them too, by the way. It was the last thing I wanted. It was not my type at all."
The Desperado actress admitted that Pinault "melted" all her misconceptions away. "[People think they are] controlling and a workaholic ... but my guy finishes work ... with a big smile on his face, happy to be home and see me and the kids. When we go on vacation, he shuts everything off."
Hayek added that critics "cannot begin to imagine what a joy that human being is."
Salma Hayek and François-Henri Pinault have been married for 12 years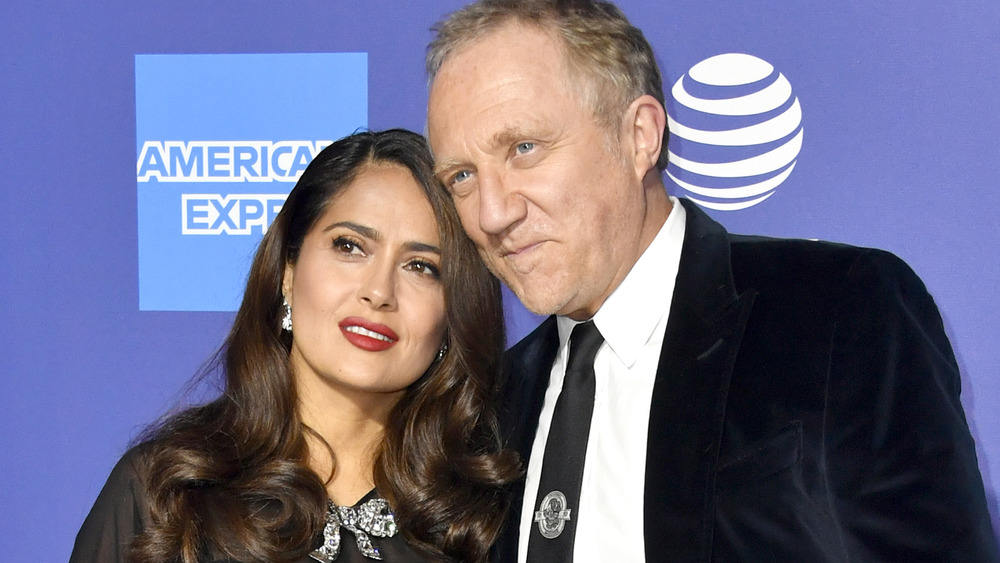 Frazer Harrison/Getty Images
François-Henri Pinault is the CEO and chairman of Kering, a conglomerate that owns expensive designer brands like Balenciaga, Yves Saint Laurent, Alexander McQueen, and Gucci. Salma Hayek has never revealed how they met. According to Metro, the couple got engaged in 2007, shortly before announcing that Hayek was pregnant with daughter Valentina. The pair were married in Paris on Valentine's Day 2009. Two months later, Hayek and Pinault had a vow renewal in Venice.
Although Hayek doesn't often speak about their relationship, she revealed to Allure that when Pinault proposed, she insisted that she would remain financially independent. "And he goes, 'I know. That's why I want to marry you.' Maybe that's also part of what works great in my marriage," she admitted. "I still have my independence. But he likes it... And I get a lot of respect from him."
In 2019, Hayek claimed in an interview with Town & Country that people who were "shocked" by her marriage were exhibiting their racism. "They can't believe this Mexican ended up in the life that she has, and they're uncomfortable around me," she declared.
Despite the speculation around her marriage, Hayek has always been quick to praise her other half and defend their relationship. Pinault is "the best husband in the world," she stated in Town & Country. "I get to be who I am with him, and I don't feel that somebody tries to limit me."