Inside Ellen Pompeo's Behind-The-Scenes Drama With Isaiah Washington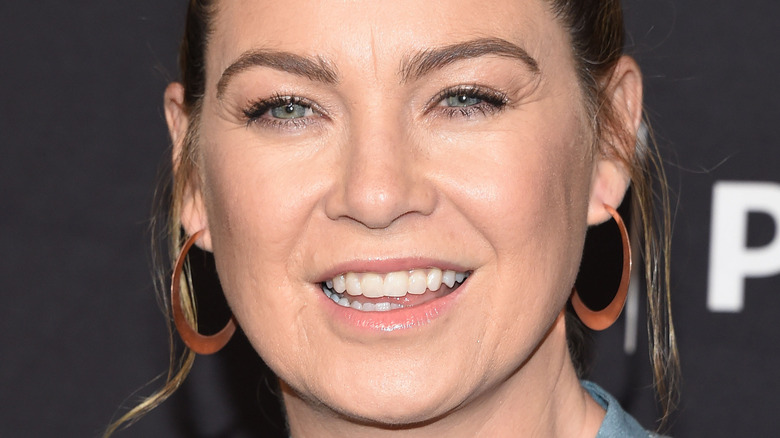 DFree/Shutterstock
Fans of "Grey's Anatomy" have witnessed plenty of binge-worthy on-screen drama throughout its nearly two decades on television. But those following the hit ABC medical show's behind-the-scenes developments were also trying to keep up with the issues going on between cast members and crew, ScreenRant noted. In fact, showrunner Shonda Rhimes implied she learned crucial lessons on "Grey's" that she has implemented in subsequent projects. "I learned the hard way," Rhimes said on the Oprah Winfrey Network in 2012.
"Scandal" star Kerry Washington raved about the behind-the-scenes atmosphere on the show, praising Rhimes's diligence throughout the casting process. "When I look at our cast and how much we love each other, it's not magic ... Shonda Rhimes vetted these actors like we were going to be in the administration," Kerry told Winfrey. While Rhimes didn't mention "Grey's Anatomy" by name, she explained that she had previously found herself working with "groups of people that don't gel as well, as we all know." However, Oprah's follow-up question about Katherine Heigl's controversial remarks about the show indicated they were indeed talking about "Grey's Anatomy" and its plentiful off-screen drama.
The issues began even before the show aired in March 2005, leading to enduring resentment between Isaiah Washington, Patrick Dempsey, and Ellen Pompeo. While Isaiah and Dempsey's feud had serious consequences that led to the former's premature exit from the show, his issues with Pompeo were more personal — and Isaiah feels Pompeo's private life shouldn't have that sort of impact on his career. 
Ellen Pompeo felt a Black love interest hit 'too close to home'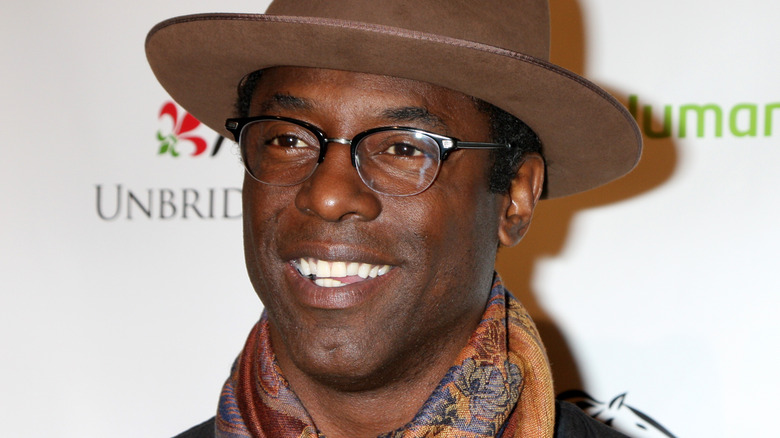 Kathy Hutchins/Shutterstock
Isaiah Washington originally wanted to audition for the role of Dr. Derek Shepherd, but Ellen Pompeo, who plays Dr. Meredith Grey on "Grey's Anatomy," wasn't onboard with the idea, he said on Tavis Smiley's podcast in October 2021, according to Us Weekly. "I was paid $10,000 not to take the audition. Or do any television. I took the money," said "The 100" alum. But Washington later changed his mind and auditioned anyway. The next problem he encountered was Pompeo, who didn't want her on-screen love interest to be Black, as it would too closely resemble her own life. "She made the executive decision [not to hire me] because she had a Black boyfriend, she didn't feel comfortable," added Washington, who ended up being cast as Dr. Preston Burke.
Washington knows this because Pompeo, who's now married to music producer Chris Ivery, later told him about it. "She said that to me at catering once I was actually on the show as Dr. Burke. I was passed over, it was over," he told Smiley. While Pompeo's rep didn't respond to Insider's request for comment following his wide-ranging interview with Smiley, she spoke to the New York Post in 2013 about it. "Shonda [Rhimes] really wanted to put a Black man in the mix. I didn't think they were really going to put an interracial couple on the show and I didn't want him. It was too close to home."
Isaiah Washington accused Ellen Pompeo of covering for Patrick Dempsey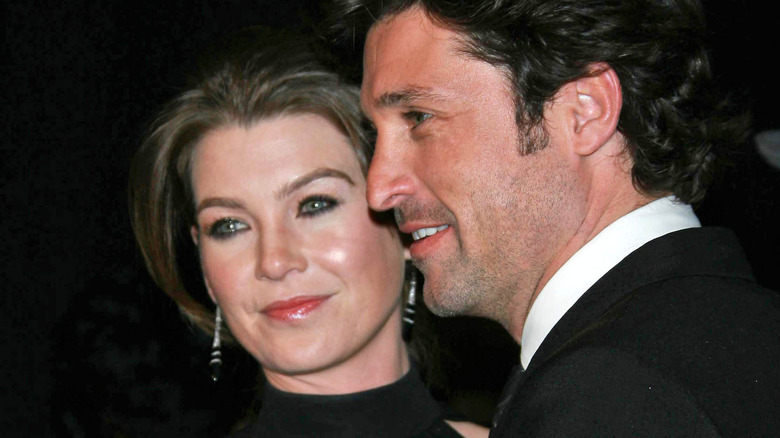 s_bukley/Shutterstock
Isaiah Washington continued to have issues with Dr. Derek Shepherd, whose part was given to Patrick Dempsey. "[He] was not a nice guy from day one," Washington on Tavis Smiley's podcast, via Insider. Describing Dempsey as "a total tyrant" and a "pilot poison," Washington accused Ellen Pompeo of participating in a wider plot to cover up on-set issues by accepting "$5 million dollars under the table" to "not tell the world how toxic and nasty Patrick Dempsey really was."
Washington was fired from "Grey's Anatomy" ahead of Season 4, a few months after finding himself in hot water for reportedly using a homophobic slur in reference to T.R. Knight during an argument with Dempsey in October 2006, People reported. Washington issued a public statement shortly after the incident, according to the report. "I sincerely regret my actions and the unfortunate use of words during the recent incident on-set," he said. "Both are beneath my own personal standards." Washington later denied having hurled the insult, according to CNN. In June 2007, ABC announced Washington would not return to "Grey's Anatomy," The Washington Post reported. 
In his interview with Smiley, Washington argued he had been chosen as the "scapegoat" from the beginning amid the producers' attempt to hide the wide-ranging issues taking place behind-the-scenes. "It was an agenda to cover up for the toxic and bad behavior of many of my former castmates on that show," he said, according to Us Weekly.