What Katherine Heigl Had To Say About Her On-Set Behavior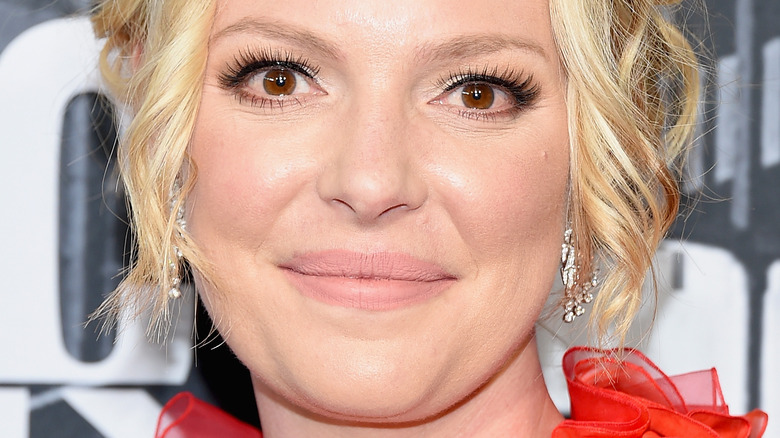 Michael Loccisano/Getty Images
There's no dismissing the fact that Katherine Heigl is one phenomenal actor. She's been acting since she was a child, but her biggest claim to fame was being part of the main cast on "Grey's Anatomy" as Dr. Izzie Stevens, the same role which earned her an Emmy win. When she was on her way to becoming a household name, she starred in blockbuster hit after blockbuster hit like "27 Dresses," "Knocked Up," and "Life as We Know It."
But just as Heigl was reaching her peak, multiple run-ins with industry giants jeopardized her career, and suddenly, the spotlight moved away from her almost as fast as it hit her. The media started labeling her as "difficult" when she chose to withdraw from the 2008 Emmy Awards because she felt that her "Grey's Anatomy" performance at the time didn't "warrant an Emmy nomination." She also publicly stated how she thought the film "Knocked Up" was "a little sexist," resulting in some tension between her and co-star Seth Rogen. It also doesn't help that she has built the reputation for being hard to work with onset, with some even branding her as a "primadonna."
Now, even with an Emmy and several blockbusters under her belt, Heigl's tarnished reputation precedes her. Many people still know her as that one actor who's "difficult" and "unprofessional" to work with. Fortunately, she has learned to get past it all in an effort to revive her once-thriving career.
The rumors about Katherine Heigl were likely blown out of proportion
DFree/Shutterstock
If there's one thing to know about Katherine Heigl, it's that she isn't afraid to speak her mind. But her sheer honesty is also what got her in trouble in the first place. In an interview with The Washington Post, she shared that people around her made a big deal out of her honest takes. "I may have said a couple of things you didn't like, but then that escalated to 'she's ungrateful,' then that escalated to 'she's difficult,' and that escalated to 'she's unprofessional,'" she revealed. "What is your definition of difficult? Somebody with an opinion that you don't like?"
And while Heigl tried to offer her sincerest apologies to parties she may have offended, she found herself under more scrutiny for saying sorry. "The more I said I was sorry, the more they wanted it," she added. "The more terrified and scared I was of doing something wrong, the more I came across like I had really done something horribly wrong."
Heigl eventually got the memo. When she stopped booking big films and had to resort to smaller projects instead, she was so scared of damaging her reputation even further and refused to speak out even when she needed to. "I remember doing this little independent movie and just being afraid to say anything about anything," the star told Vanity Fair. "I remember wearing shoes a size too small because I was afraid to tell wardrobe that they weren't big enough because I didn't want to be difficult."
Katherine Heigl sought therapy after facing so much backlash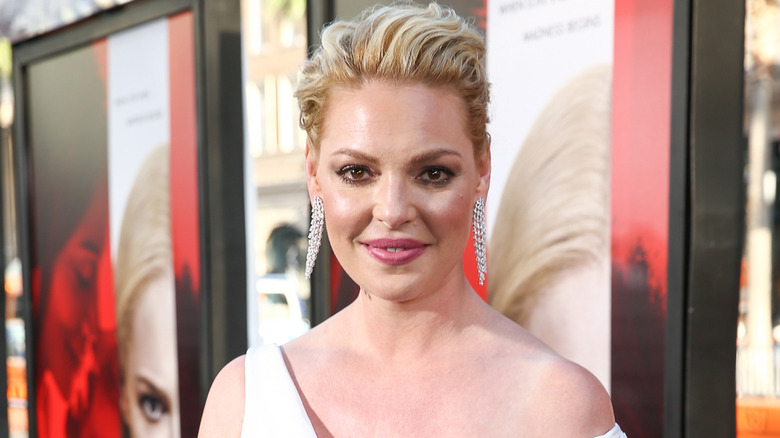 Rich Fury/Getty Images
All the criticism she had been subjected to eventually got under Katherine Heigl's skin — so much so that she sought professional help to alleviate all the anxiety she was feeling at the time. "I asked my mom and my husband to find me somewhere to go that could help me because I felt like I would rather be dead," she told The Washington Post. "I didn't realize how much anxiety I was living with until I got so bad that I had to really seek help. You can do a lot of inner soul work, but I'm a big fan of Zoloft."
Now, the "Firefly Lane" actor has learned how to focus on her happiness and be kinder to herself. "I've grown into accepting that ambition is not a dirty word, and that it doesn't make me less of a feminine, loving, nurturing woman to be ambitious and have big dreams and big goals," she continued. "It's easier to be happy because I have a little more gentleness for myself."
And while she's currently busy with her Netflix series, she's not ruling out returning to "Grey's Anatomy" as her former co-stars like Kate Walsh did. "I could never say never," she said. "I think it would just be completely dependent upon the team over there, how they feel about it, and the story."