The Truth About Shia LaBeouf And Alec Baldwin's Feud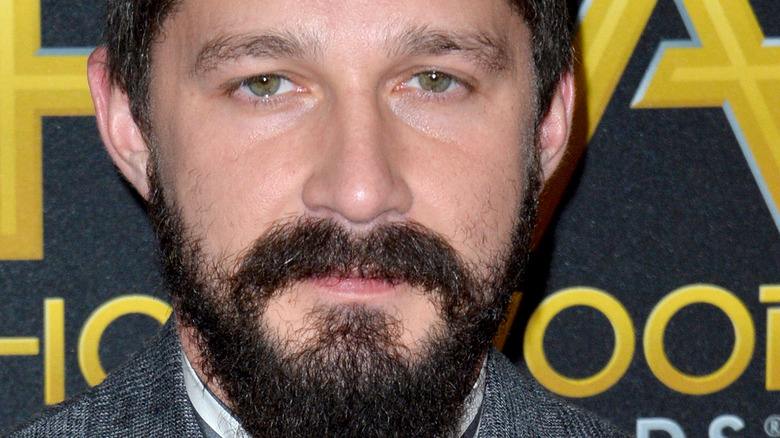 Featureflash Photo Agency/Shutterstock
In early 2013, it was reported that Shia LaBeouf was leaving the Broadway play "Orphans," which co-starred Alec Baldwin, over "creative differences," per Entertainment Weekly. But shortly after LaBeouf's exit, it was clear there was more to the story than a simple disagreement over the artistic vision.
Not long after his departure, LaBeouf began posting emails between himself, Baldwin, and others who were involved in the play. "[Y]ou're one hell of a great actor," Daniel Sullivan, the "Orphans" director, wrote to the famously mercurial LaBeouf. Sullivan then proceeded to allude to some behind-the-scenes frisson: "Alec is who he is. you are who you are. you two are incompatible." Later, LaBeouf tweeted his correspondence with Baldwin. "I don't have an unkind word to say about you. You have my word. AB," Baldwin stated in an email to his former co-star. Weeks later, in March 2013, LaBeouf posted another email from Sullivan that seemed to question Baldwin's commitment to the role. "I suspect he's not nearly as prepared as you are," read the director's message.
Around that time, Baldwin responded to the veiled criticisms made by LaBeouf. "I can tell you that, in all honesty, I don't think he's in a good position to be giving interpretations of what the theater is and what the theater isn't," Baldwin told Vulture in March 2013. "He came into a rehearsal room for six or seven days." It was only later that both actors came clean about the source of their conflict.
Shia LaBeouf purportedly threatened Alec Baldwin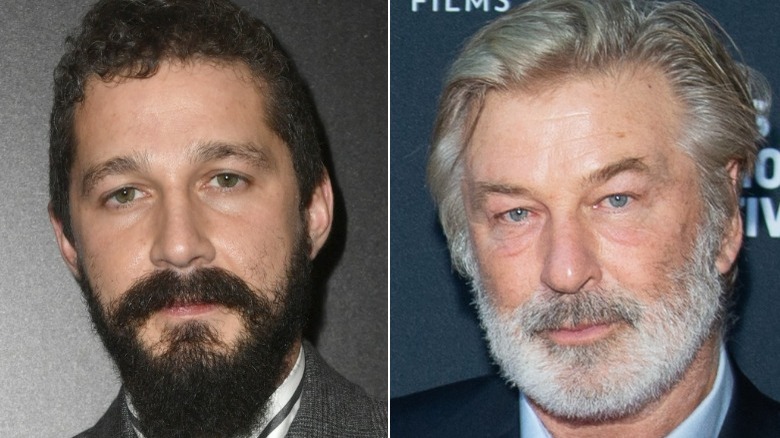 Frazer Harrison & Mark Sagliocco/Getty Images
In 2014, a year after Shia LaBeouf left "Orphans," Alec Baldwin opened up about their feud. According to Baldwin, the first of their kerfuffles started their first day working together. "There was friction between us from the beginning," Baldwin told Vulture in an interview. "LaBeouf seems to carry with him, to put it mildly, a jailhouse mentality wherever he goes."
The "Glengarry Glen Ross" actor detailed how LaBeouf allegedly entered the production with his lines already memorized. (LaBeouf had also purportedly emailed Baldwin a video of himself performing the lines prior to rehearsal.) Baldwin recalled how the "Fury" star supposedly used his preparedness to start a fight. "You could tell right away he loves to argue," Baldwin recounted. "And one day he attacked me in front of everyone. He said, 'You're slowing me down, and you don't know your lines.'" Per Baldwin, LaBeouf threatened to keep blurting out Baldwin's own lines if the actor could not keep pace.
LaBeouf later confirmed Baldwin's account, revealing he had done so in order to "intimidate" Baldwin. "I wanted him to be scared," LaBeouf told Interview in October 2014. "So I went about doing that for three weeks of rehearsal." LaBeouf was apparently so lost in his "Orphans" character that he stalked Baldwin after production stopped. "I was following him home. I was completely broken, and still in [character]," he later added.
Despite their feud, Alec Baldwin later helped Shia LaBeouf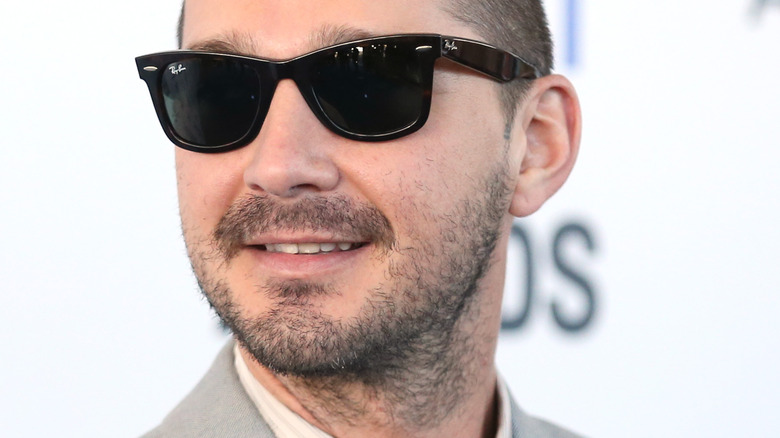 Phillip Faraone/Getty Images
Unfortunately for Shia LaBeouf, his concerning behavior following his "Orphans" exit only escalated from there. As CNN reported at the time, LaBeouf was arrested at the Studio 54 theater after attending another Broadway show for, as the police report stated, "refusing to leave a theatrical performance when asked," "for creating unreasonable noise and using obscene language" outside the theater, "for spitting at a police officer" post-arrest. Luckily, after Shia LaBeouf had time to reflect, the actor regretted his approach. "I was so desperate to be good in that play that I overdid it," he told Interview in October 2014. 
According to the actor himself, he and Baldwin were able to bury the hatchet — enough for Baldwin to later support the "American Honey" star in subsequent court appearances related to the incident. "I've made peace with Baldwin," LaBeouf told Interview. "He was the first dude to hit me up after I got out of court. He sent me an e-mail. It's really beautiful."