The Truth About Shia LaBeouf's Repeated Plagiarism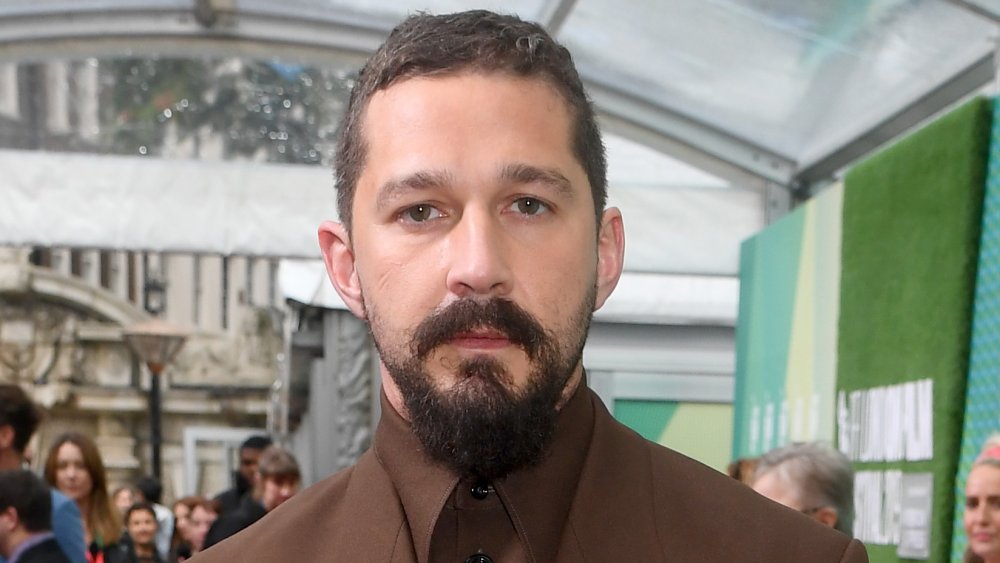 Dave J Hogan/Getty Images
Shia LaBeouf struck fame with the role of Louis Stevens in Disney Channel's Even Stevens, winning a Daytime Emmy in 2003. He then starred in massive blockbusters such as Disturbia, Indiana Jones and the Kingdom of the Crystal Skull, and three of Michael Bay's Transformers films — seamlessly making his transition to a reputable A-list Hollywood figure. But off-camera, the actor's behavior has become stranger than fiction. 
In 2013, the Los Angeles native attended a Berlin film festival wearing a paper bag that read "I'm Not Famous Anymore," and in 2014, he was arrested after making a scene at a Broadway performance of Cabaret. The star admitted that he "f**ked up" when he made racist statements about a police officer in Savannah, Ga. in 2017. Amidst the legal problems, strange publicity stunts, and other eyebrow-raising antics, to ignore LaBeouf's bouts with plagiarism would be leaving Holes in the story.
Since 2013, it seems the actor has been caught multiple times lifting unattributed quotes and other people's material for projects, for apologies ... and for his apologies for plagiarized apologies. Here's the truth about LaBeouf's plagiarism problem.
Shia LaBeouf plagiarized his apology for plagiarizing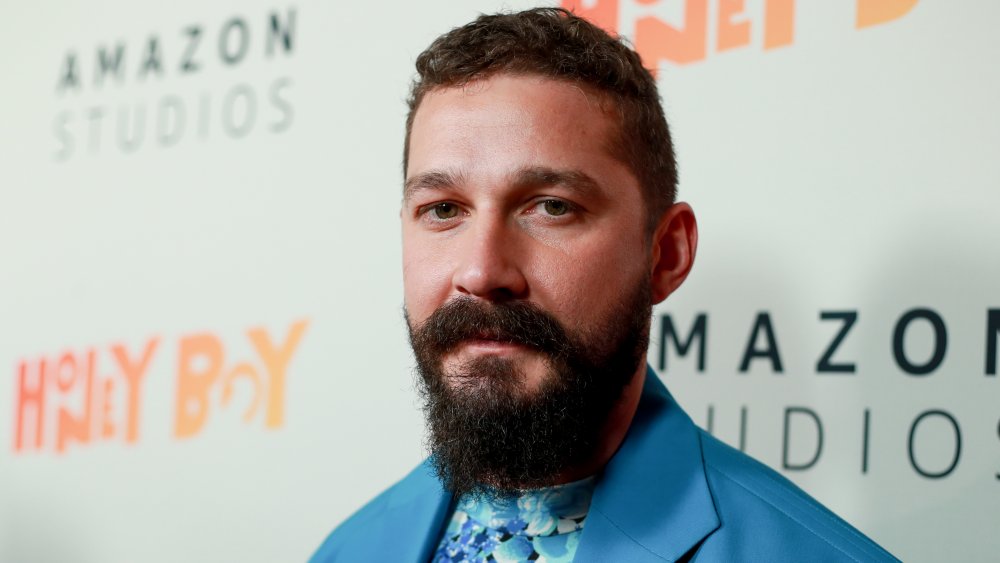 Rich Fury/Getty Images
Shia LaBeouf premiered his first short film, HowardCantour.com, at the 2012 Cannes Film Festival, but when the star posted the short online, viewers grew suspicious. It seemed the film was astoundingly similar to a graphic novel by Daniel Clowes, best known for Ghost World, which was itself turned into a film.
"I've never spoken to or met Mr. LaBeouf," Clowes told BuzzFeed in 2013. "I've never even seen one of his films that I can recall — and I was shocked, to say the least, when I saw that he took the script and even many of the visuals from a very personal story I did six or seven years ago and passed it off as his own work. I actually can't imagine what was going through his mind."
LaBeouf posted an apology to Twitter that itself seemed partially plagiarized. "In my excitement and naiveté as an amateur filmmaker, I got lost in the creative process and neglected to follow proper accreditation," he said, in part. "Copying isn't particularly creative work. Being inspired by someone else's idea to produce something new and different IS creative work," LaBeouf also tweeted at the time.
According to Wired, a Yahoo! Answers user had previously written an explanation for plagiarism that was nearly identical to LaBeouf's aforementioned statement. "Being inspired by someone else's idea to produce something new and different IS creative work, and it may even revolutionize the 'stolen' concept," someone reportedly posted years before LaBeouf's response. 
And that wasn't the end of it.
Shia LaBeouf's copycat ways continued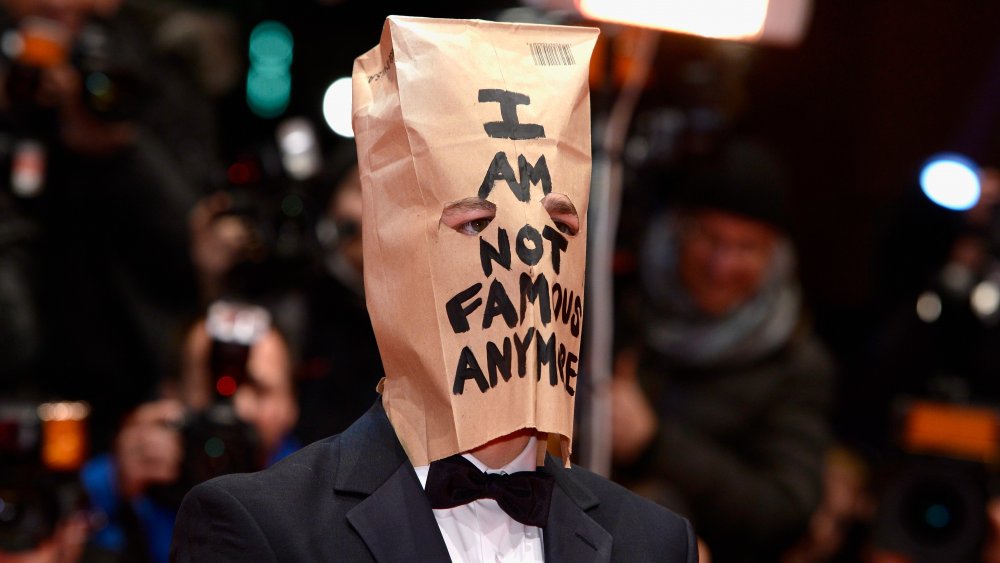 Clemens Bilan/Getty Images
Shia LaBeouf's originality was called into question again when he decided to become a comic book artist. The Honey Boy star self-published two original comic books in 2012, but BuzzFeed reported that he lifted many lines directly from author Charles Bukowski.
In 2013, LaBeouf quit what would have been his first Broadway show, Orphans, due to "creative differences," but according to Entertainment Weekly, the real reason for the split was because LaBeouf clashed with co-star Alec Baldwin. LaBeouf later explained his departure by tweeting a screenshot of an apology apparently emailed to Baldwin and the cast, but that also seemed to be plagiarized. According to Time, LaBeouf mystifyingly lifted much of his apology from a 2009 piece in Esquire magazine. He got called out yet again, this time by the Esquire reporter. True to form, LaBeouf justified his plagiarism by tweeting an unattributed David Mammet quote.
According to Time, LaBeauf has since lifted the description for his Campaign book project on his website from an online journal, and remember that paper bag on the head red carpet stunt from 2013? He may have even stolen that statement from friend and collaborator Sia, who wore a paper bag on the cover of Billboard prior to LaBeouf. 
It's not clear if LaBeouf's plagiarism is a product of his troubled past, purely accidental, or perhaps part of a larger piece of performance art that he has yet to reveal. If it's the latter, kudos to him. If it's not, Shia would be wise to to remember that the internet is always three steps ahead and plugging quotes into Google search never fails.