The Real Meaning Behind Shia LaBeouf's Tattoos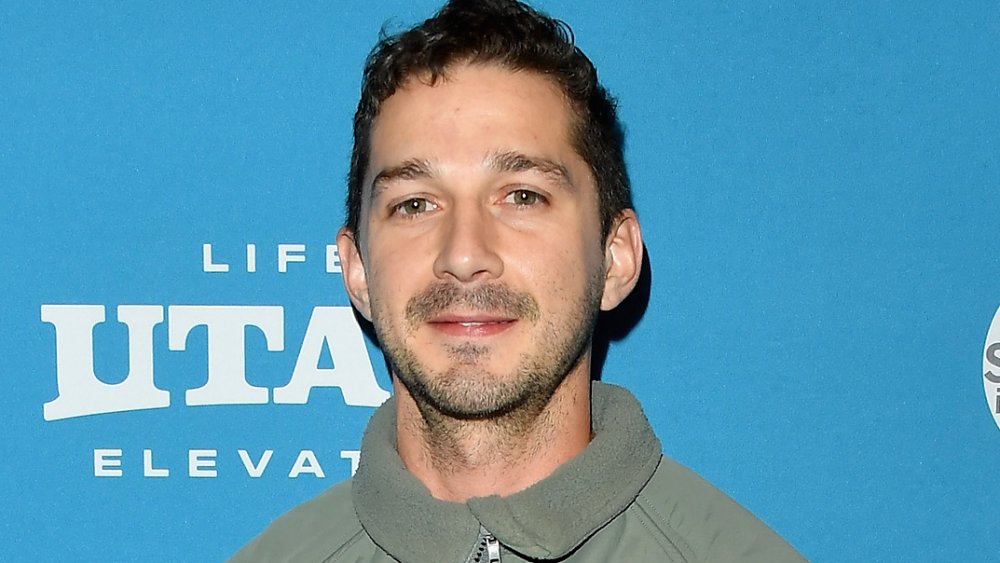 George Pimentel/Getty Images
If you're a fan of Shia LaBeouf, then there's a chance that you're interested in all of the little (yet still intriguing) details about his life. You surely want to know where he lives and the size of his house. You might want to know about his past marriage, and you likely want to find out about his shady side, despite the fact that it might be cringe-worthy. You could also be curious about his many tattoos.
Just like Justin Bieber, Post Malone, and Miley Cyrus, LaBeouf is a star who has indulged in a lot of ink over the years. In fact, People notes that the actor has a "massive tattoo collection." While chatting with Variety in 2016, he revealed that he got a dozen different designs done just while filming his 2016 movie American Honey. Apparently, this tendency to add more art to his body whenever it pleases him "drove his director crazy, because she didn't want her star showing up looking different in every scene." 
Fair enough, but that likely won't stop the actor from getting more tattoos in the future, especially if he continues to feel the need to be permanently marked with quirky tattoos that are as, er, unique as he is.
'Peer pressure' influenced Shia LaBeouf's (in)famous tattoos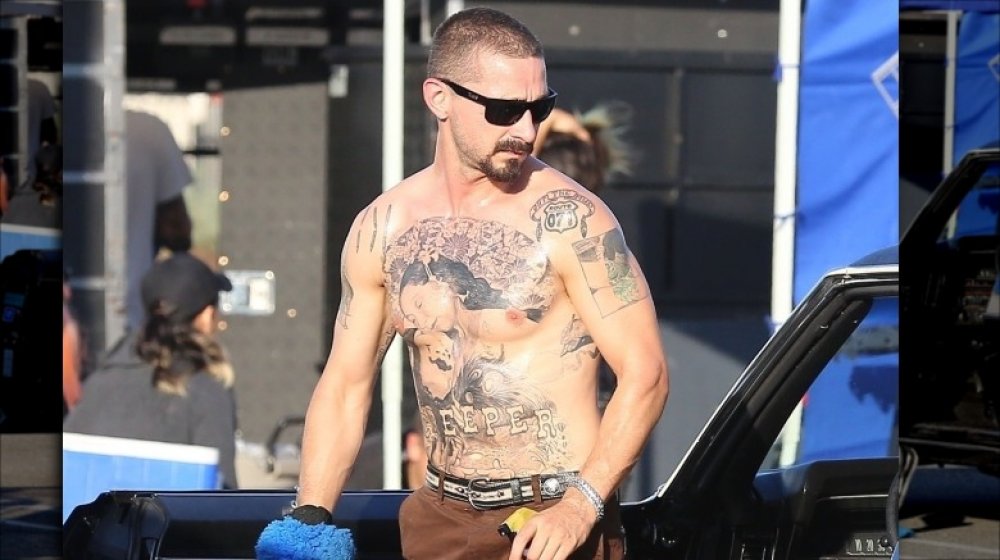 BACKGRID
Shia LaBeouf has been motivated to get tattoos for different reasons. For instance, he has "1986-2004" inked on his inner wrist as a reminder of his youth, since "most people who've been long in the acting profession tend to forget their childhood," according to Glamour Fame. However, two of the star's most famous tattoos apparently don't have the same kind of touching meaning behind them. 
We're referring to the two designs of rapper Missy Elliott that adorn LaBeouf's knees. Surely he must be a super huge fan of the Grammy-winning artist to get such a long-term tribute to her? Well, no, that's not actually the case. 
"I don't love Missy Elliott like I wanna get two Missy Elliott tattoos," he told Variety. "But you're in a tattoo parlor, and peer pressure," he said with a shrug.
Now, about that "creeper" tattoo on his stomach — which Men's Health deemed to be "ridiculous," yet "against all odds, perfect" — should we assume that's his own personal opinion about his personality, his reputation, or the kind of man he wants to be? Or is that a message directed at us for examining his bod? Hmm...maybe his next tattoo will clear that up.