This Is Why Lauren German Isn't On Chicago Fire Anymore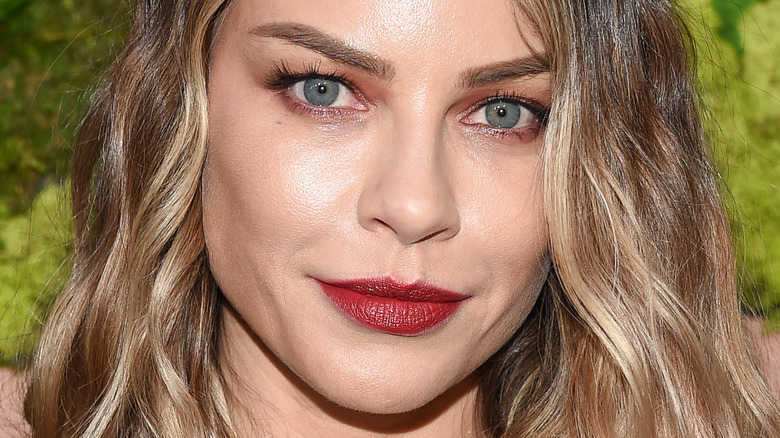 DFree/Shutterstock
Lauren German has certainly left her mark in Hollywood, as fans have fallen in love with the numerous acting roles she's taken on, such as "A Walk to Remember" and "Hawaii Five-0," per IMDb. However, German's fame skyrocketed after she joined the cast of "Chicago Fire" for its pilot in 2012. This made her part of the fan-crazed "One Chicago" universe, which showcases the lives of various everyday heroes. Portraying paramedic Leslie Shay, while acting alongside various on-screen police officers and firefighters, German made her character a sensation. But it's no secret that her time at Firehouse 51 in the Windy City didn't last long.
The hit NBC series has seen many heartbreaking departures and shocking deaths throughout its 10 seasons, but German's "Chicago Fire" exit will be remembered as one of the most upsetting, per One Chicago Center. Although German leaving after three seasons added a major twist in the show's plot, it was not her choice. The series' executive producer, Matt Olmstead, said choosing which actors to remove from a show is "like a roster of a sports team when you're having to make a cut," TVLine reported. And German sadly made the "Chicago Fire" cut sooner rather than later.
Lauren German's Chicago Fire character was killed off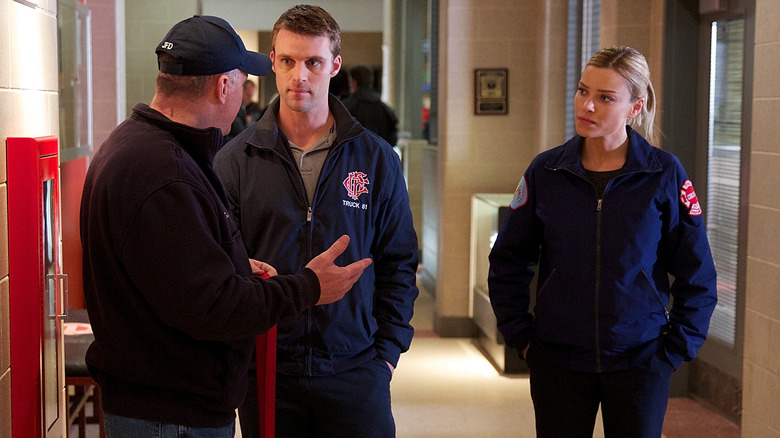 Jeff Schear/Getty Images
Executive producer Matt Olmstead told TVLine that Lauren German's character "had to" be killed off the NBC hit show "because it affected the most people." He voiced it was a difficult decision to remove German because she was a "can-do-it-all actress" who has the "magical combination" to be "likable" and "funny." But Olmstead said "the intention" was always to find the character "who was going to give a big impact," and sadly, Leslie Shay was the answer. He also noted that German was "professional" about her character being written off, voicing that, in the acting business, people "mourn and move on."
After Shay was killed after succumbing to injuries from an explosion at the beginning of the third season, the reality of German's exit hit deep with fans. Followers fell in love with her graceful portrayal of an openly gay paramedic in addition to her being one of the few female characters on the show at the time. And to this day, it's still hard for some to move on from German's exit. 
After her death on the series, German took to her now-deleted Twitter account, and thanked the "most-gifted loving crew and cast" for an "amazing experience," as recorded by Carter Matt. And everything seemed to work out for the best, as she was cast right away on a hit Biblical fantasy-crime series that became majorly popular on the world's biggest streaming service.
Where did Lauren German go after leaving Chicago Fire?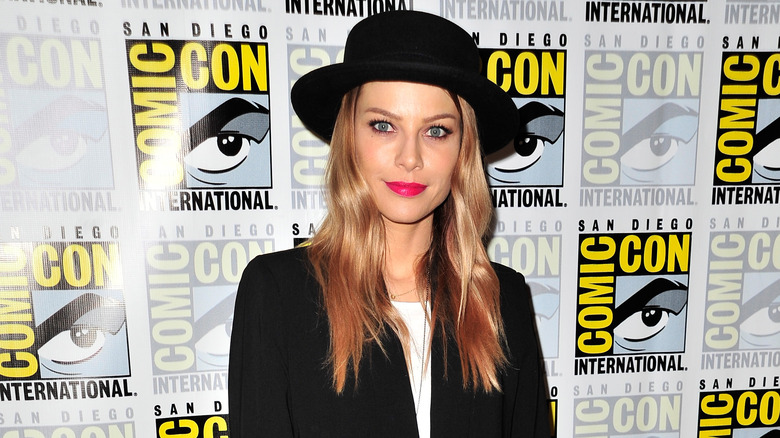 Jerod Harris/Getty Images
In 2016, former "Chicago Fire" actor Lauren German moved on and joined one of Netflix's most-watched streamed series, 'Lucifer," per Express. German, who played crime-solver Chloe Decker on the fantasy series for its entire five-year run, worked alongside the star-studded cast, including "Lucifer" lead Tom Ellis. The fictional drama, which originally aired on Fox, was initially canceled in 2018 after Season 3. But "Lucifans" got the attention of Netflix, which then decided to revive it for another three seasons. German's impeccable ability to connect with fans and dive into character arguably made her the "heart and soul" of the show's success.
In September 2021, the same month the final episode of "Lucifer" aired, German told Entertainment Tonight she thought her character's ending was "beautiful." Because her previous "Chicago Fire" character was involuntarily killed off, it was bliss for the actor to have her "Lucifer" character have seemingly a happy ending. Ellis and German's characters end up falling in love for eternity, and to much enjoyment of fans, they also welcomed an on-screen daughter.
From acting as a paramedic helping save people's lives around Chicago, to playing a homicide detective alongside "the actual devil himself," we can't wait to see what role German takes on next.