The Truth About Madonna's Father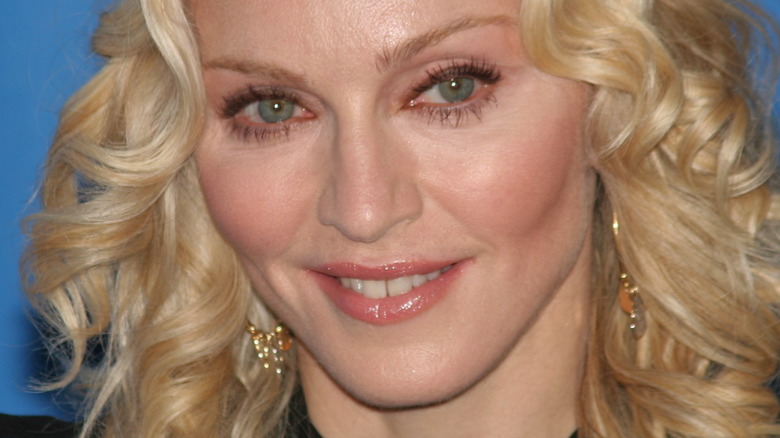 Denis Makarenko/Shutterstock
When Madonna was 5 years old, her mother, whom the Material Girl was named after, passed away from breast cancer. The death of her mother has stayed with Madonna her entire life and impacted major moments in her career. Her 1989 single "Promise To Try," for instance, is both dedicated to her mother and a reflection of her relationship with her, per Genius; in previous interviews, Madonna herself admitted the specter of her mom has "influenced every decision that [she's] made" in her life. But what about her father, Silvio Ciccone? 
For years, fans were given glimpses of Madge's relationship with her old man by way of Madonna's many documentaries. Their sometimes-tense relationship got the behind-the-scenes treatment in the wildly popular 1991 rockumentary "Truth Or Dare." In the doc, Madonna sang "Happy Birthday" to him on stage – but backstage, Ciccone voiced his displeasure at seeing how "racy" the show was. ("Papa Don't Preach," indeed.) Years later, in her 2005 documentary "I'm Going to Tell You a Secret," the camera followed Madonna's dad around his vineyard in Michigan, while Madonna's voiceover admitted she was "angry" with him as a kid, but knows that he "went through hell."
In 2002, The New York Post reported on what was then a 15-year acrimonious streak in their relationship. In the report, the Post noted the "Vogue" singer once revealed that she "hated" her father "for a long time." So where do Madonna and Ciccone stand today?
A family crisis brought Madonna and dad closer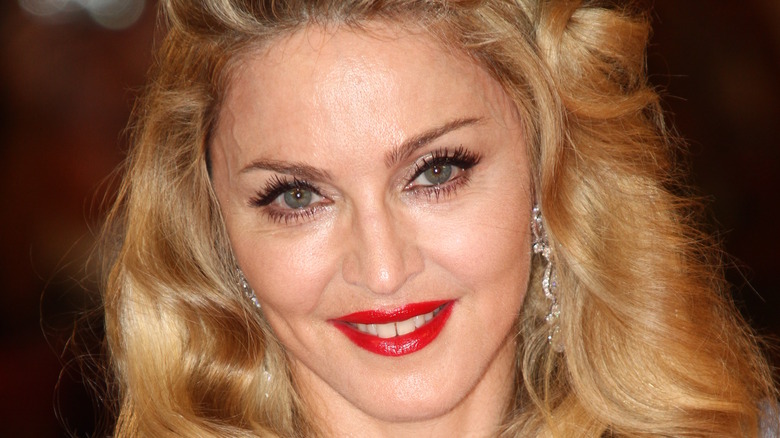 Denis Makarenko/Shutterstock
From a young age, Madonna admits she wanted her father's attention, as most little girls do. But Madonna being Madonna, she always added a shock value to her antics. In 1991, she told the Los Angeles Times that "because I had such a large family, I realized that I would only be noticed and heard if I made the biggest noise. If I wanted my father's attention, I would get on a table and tap-dance and lift my dress and — guess what — he'd pay attention to me."
In a 1989 interview with the Chicago Tribune, Madonna stated her father was the first man to ever break her heart when he remarried the family nanny, Joan. "For the three years before he remarried, I clung to him," the singer explained. "It was like: Okay, now you're mine, and you're not going anywhere ... Then he got taken away from me when he married my stepmother. It was then that I said, Okay, I don't need anybody. No one's going to break my heart again."
The New York Post reported in 2002 that it was only when her brother Martin was dealing with alcohol addiction did the "Express Yourself" singer manage to repair and reset her relationship with her father.
Madonna recently celebrated Father's Day with her old man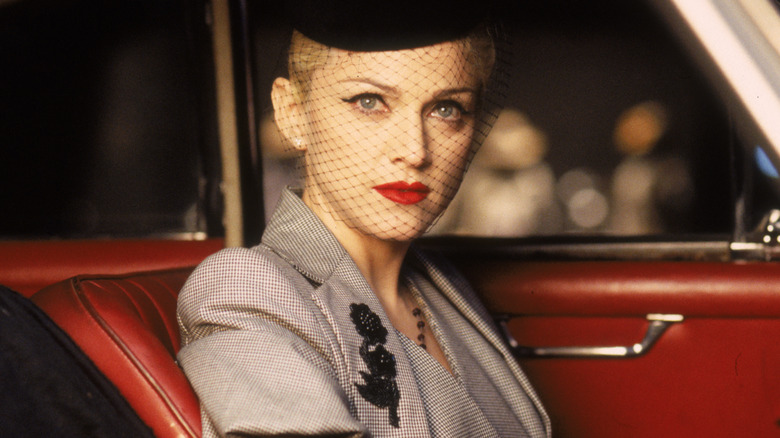 Frank Micelotta Archive/Getty Images
These days, Madonna has a much healthier relationship with her old man. In 2021, Madonna celebrated Silvio Ciccone's 90th birthday in an Instagram post featuring the two having fun together during her 2005 "Reinvention" tour. After uploading the video, the Queen of Pop dedicated it to Silvio, writing, "Thank you for giving me life ... And all other Blessings you've bestowed upon me. Happy 90th Birthday! You are the O.G."
In 2021, Madonna celebrated Father's Day at her dad's Michigan vineyard with some of her children in tow, marking the occasion on her social media accounts. Posting a photo of her family on Instagram, she captioned the lovely portrait with well-wishes and a "Happy Father Day Dad." She also posted to her Instagram Stories for the reunion, writing, "He taught me the importance of hard work and earning one's way in life ... Again I thank you. It was so special to spend your 90th birthday with you and my children in your vineyard" (via Hola). It's been a long journey from Bay City, Michigan, to the international spotlight and global superstardom, but in the end, Madonna and her father did it together.