Here's Why Meredith Vieira Left Who Wants To Be A Millionaire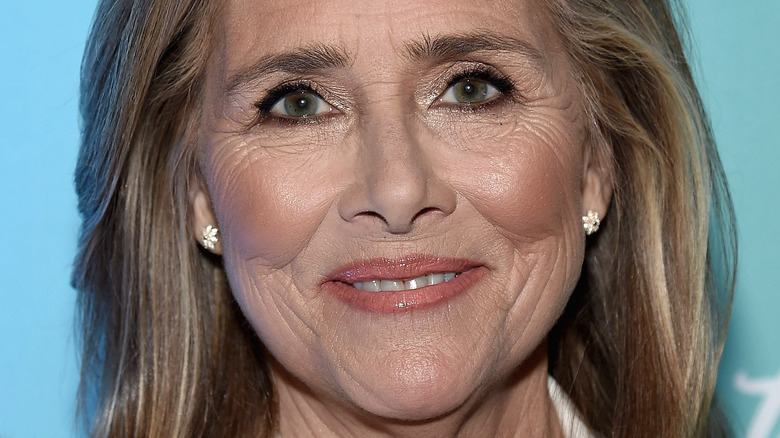 Gary Gershoff/Getty Images
Television host and journalist Meredith Vieira became a recognizable face as a result of her roles on talk shows, such as "The View" and "Today," as well as the popular competition series "Who Wants To Be A Millionaire." The lattermost program was first adapted for U.S. television in 1999, when it premiered on ABC, per The Hollywood Reporter.
Vieira began hosting the show in 2002, which coincided with its syndication launch. Contestants of "Who Wants To Be A Millionaire," which was canceled in 2021, were presented with multiple-choice questions, leading up to a possible prize of $1 million. In 2015, Vieira expressed her satisfaction in being able to financially aid show participants experiencing money problems.
"I love meeting the people, and so many of them, particularly in the last few years of the show, were really hurting financially," Vieira said on "Larry King Now" before adding, "You root for them big time, and at the end of the day you go home and go, 'I really just helped somebody.'" Although she enjoyed her years hosting "Who Wants To Be A Millionaire," Vieira eventually left her position on the popular ABC show in 2013.
Meredith Vieira wanted to 'pursue other opportunities'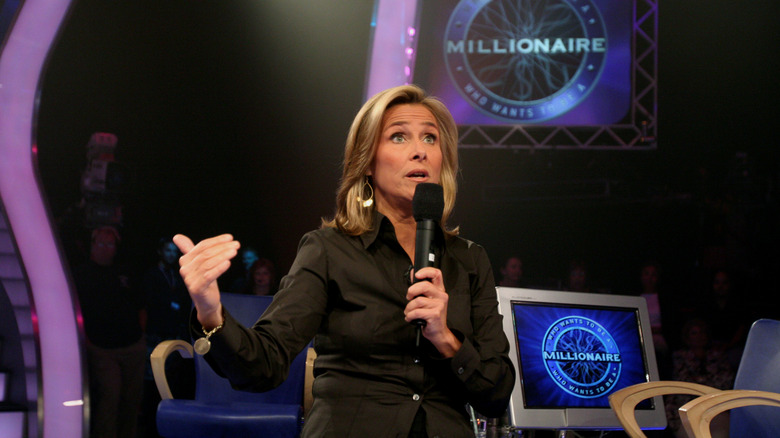 Hiroyuki Ito/Getty Images
Meredith Vieira, the previous host of the long-running competition reality series "Who Wants To Be A Millionaire," decided to depart this role in 2013 after 11 seasons on the show, according to Today. At the time of her exit, a spokesperson for the Disney/ABC Television Group detailed the terms of Vieira's leaving, saying, "It's the final year of Meredith's contract. She has chosen to move on and pursue other opportunities." They also added that the ABC team was "searching for a new host" at the time.
This news came as a surprise to viewers of the well-known game show, especially given Vieira's accomplishments in hosting the program. This includes winning two Emmys for Outstanding Game Show Host, one in 2005 and one in 2009, per Daily Mail. Prior to Vieira, Regis Philbin hosted the game show, while subsequent hosts included Jimmy Kimmel and Chris Harrison.

Entertainment Weekly further reported on Vieira's time as a "Who Wants To Be A Millionaire" host and noted that TV Guide speculated she may have chosen to move on from the show in order to focus on her creating own YouTube channel, although this was not confirmed. In the years following the end of her "Who Wants To Be A Millionaire" contract, Vieira has moved on to make more huge accomplishments in television.
Meredith Vieira has maintained a strong TV career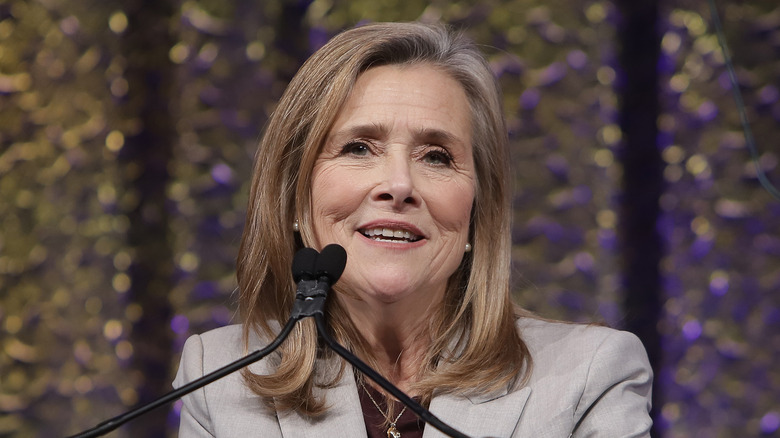 John Parra/Getty Images
After she decided to say goodbye to hosting "Who Wants to Be A Millionaire" in 2013, Meredith Vieira made some major moves in regards to her television work. Firstly, she served as a host of the Winter Olympics for NBC in 2014, which made her the first woman in history to host primetime coverage of the Olympics alone, according to Variety.
In addition, Vieira further expanded her roles in television when she scored her own daytime talk show called "The Meredith Vieira Show." After two years of leading this series, per IMDb, Vieira started another hosting position in 2018, this time for the game show "25 Words or Less." The series focuses on celebrities and everyday contestants partnering up to compete in a fast-moving word game. In a recent TMZ Live! interview promoting the third season of "25 Words or Less," Vieira called this gig "a natural progression" for her that she's been satisfied with.
"I really believe in the seasons of life ... I'm really good where I am right now and happy with it," Vieira said in the interview. With her many prominent roles as a broadcast journalist and host, Vieira is a television trailblazer who has continued to build a thriving career since her "Who Wants to Be A Millionaire" departure.