Jada Pinkett Smith Made A Bold Statement About Her Hair Just Before The Oscars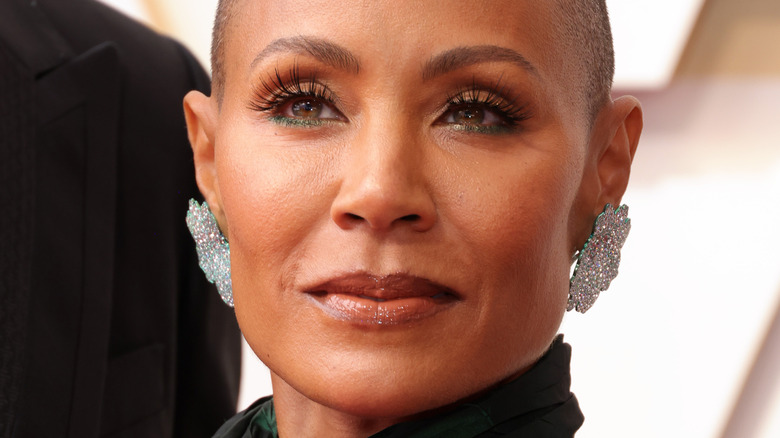 Momodu Mansaray/Getty Images
Actor Jada Pinkett Smith has almost always conducted her life like an open book. Case in point: her candid talk show "Red Table Talk."
As you may recall, no topic has been off-limits on the show — including her infamous "entanglement" with rapper August Alsina, a man 21 years her junior. "From there, you know, as time went on I got into a different kind of entanglement with August," Pinkett Smith famously confessed during a bombshell episode in July 2020, per NBC News. Another topic she's been equally as open about is her Alopecia diagnosis. "I was in the shower one day and had just handfuls of hair in my hands and I was just like, 'Oh my God, am I going bald?'" she revealed during an episode in May 2018, per People. "It was one of those times in my life where I was literally shaking in fear. That's why I cut my hair, and why I continue to cut it," she added. Eventually, however, the outspoken actor came to terms with the diagnosis as evidenced by an Instagram video where she proudly sported a freshly shaven head. "Mama's gonna have to take it down to the scalp so nobody thinks she got brain surgery or something Me and this alopecia are going to be friends ... period!" she penned in the caption of the post on December 28, 2021. 
But now, it's what she said less than a week prior to the 2022 Oscars that has people talking... 
Jada Pinkett Smith doesn't 'give two craps what people think' about her bald head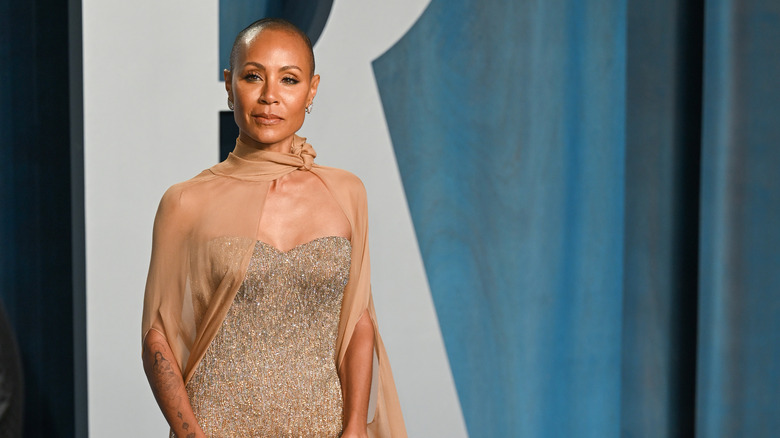 Karwai Tang/Getty Images
Jada Pinkett Smith is proud of her crown!
In the days leading up to the 2022 Oscars, Jada Pinkett Smith took to her TikTok account to discuss her own hair journey. "Being a Black woman and dealing with hair in Hollywood, in the era I came up in, having your hair look as European as possible was always the thing, and that was really challenging, you know, because I liked my hair out wild and curly," she dished in the "Crown Act. Be proud of your crown" video, per People. "But nobody wanted that, so I always had to do my hair in ways that didn't feel natural to me because I'm trying to play the game," she lamented. "So if I'm doing a cover, everybody's [like], 'No, we want your hair straight and flowy,' when it's like, 'All right, cool, but that's not really what my hair likes to do.'"
Eventually, however, Jada found her own groove and never looked back. "I had to learn to get the courage to go, 'Nah, I'm not doing that.' Which is why I feel the freedom today – I don't give two craps what people think of this bald head of mine. Because guess what? I love it," she proudly declared. Ahem — Chris Rock and Will Smith. Pay attention, PUH-LEASE.