Jay-Z Speaks Out About His Infamous Elevator Fight With Solange Knowles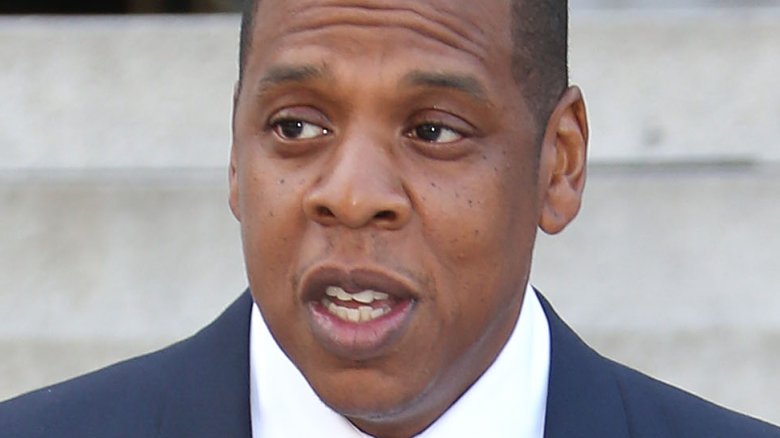 Getty Images
Navigating family drama can be tricky.
Three years after his infamous elevator fight with sister-in-law Solange Knowles, Jay-Z (real name Shawn Carter) addressed the incident during an interview on the Rap Radar podcast on Thursday, Aug. 17, 2017—and apparently, any beef between the two is just water under the bridge.
"We had one disagreement ever. Before and after, we've been cool," Jay-Z revealed (via E! News). "She's like my sister. I will protect her. That's my sister, not my sister-in-law. My sister. Period."
The 47-year-old rapper continued, "We've always had a great relationship. I fought my brothers and argued with my brothers my whole life. It just so happens, who we are, these things go into a different space," adding, "But it ain't nothing."
As many may remember, Jay-Z and Solange got into a nasty altercation in an elevator during the 2014 Met Gala. Footage of the incident leaked online, showing Solange attacking her sister's husband.
Both Jay-Z and Solange have largely remained silent on the matter, though the family did release a public statement (via People). At the time, they said, "Jay and Solange each assume their share of responsibility for what has occurred. They both acknowledge their role in this private matter that has played out in the public. They both have apologized to each other and we have moved forward as a united family."
The statement went on, "At the end of the day families have problems and we're no different. We love each other and above all we are family. We've put this behind us and hope everyone else will do the same."
While we wait for Solange to address the fight herself, read up on all the strange things about Jay-Z and Beyoncé's marriage.