The Flash Star Ezra Miller Just Got Arrested For A Strange Reason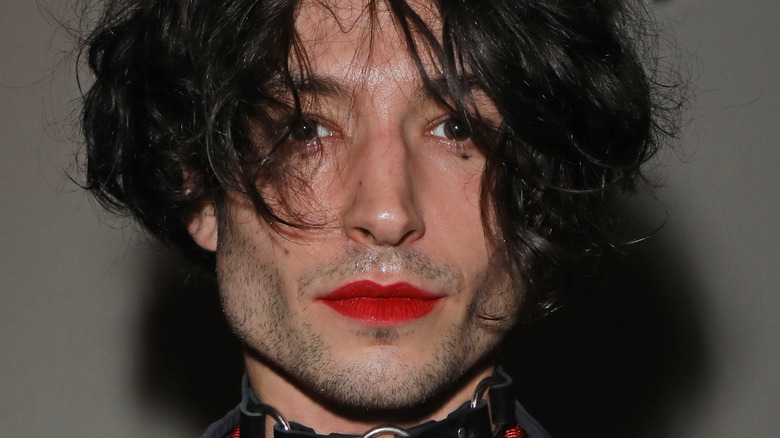 David M. Benett/Getty Images
Actor Ezra Miller, perhaps best known for their portrayal of "The Flash" in the "Justice League" film series, is no stranger to the spotlight. In 2008, Miller snagged their first lead role in "Afterschool," and the rest has simply been history for the talented thespian. "That was a great film experience because of how f***** up it was and like a psychotic filmmaking process with young kids," they dished to The Hollywood Reporter in 2018. "And then I was just hooked to film."
Still, that doesn't mean they're exactly thrilled with the level of fame that comes with the territory of being a successful actor. "I am clandestine," they declared during an interview with British GQ in 2020. "People do not understand me. I don't intend them to, right? I want a certain amount of confusion and I'm comfortable sharing that. I have plans that not a soul, even in my closest spheres, know of. I mean, I tell stories in a lot of ways; I'm doing a lot of different types of work at once. They all interrelate. Some of them use my public image, some of them don't. My prerogative is service. I'm here to do what I can for everybody I can do it for," they continued.
Alas, it appears Miller's name has once again landed squarely on the tip of tongues everywhere — albeit for a very different reason.
Ezra Miller was arrested for disorderly conduct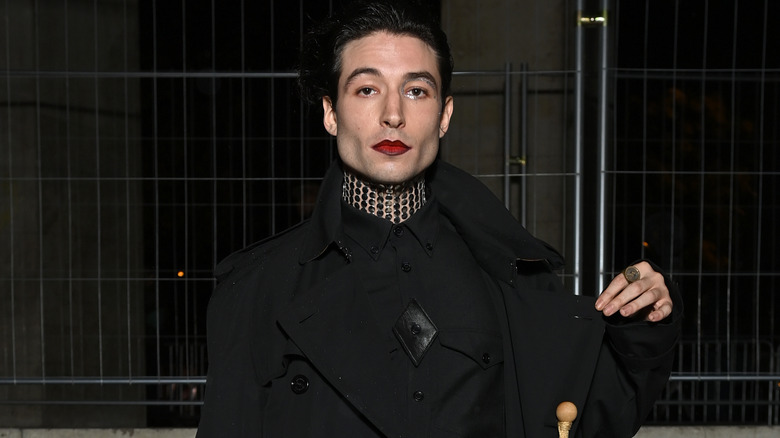 Pascal Le Segretain/Getty Images
"The Flash" star Ezra Miller has been arrested for being disorderly.
As reported by The Wrap, the actor was charged with disorderly conduct and harassment after an alleged outburst at a karaoke bar in the Aloha State. "On Sunday, March 27, at 11:30 p.m., South Hilo patrol officers responded to a report of a disorderly patron at a bar on Silva Street. During the course of their investigation, police determined that the man, later identified as Ezra Miller, became agitated while patrons at the bar began singing karaoke," local police officials told the news organization. "Miller began yelling obscenities and at one point grabbed the microphone from a 23-year-old woman singing karaoke (disorderly conduct offense) and later lunged at a 32-year-old man playing darts (harassment offense). The bar owner asked Miller to calm down several times to no avail." It's reported that Miller's bail was set at $500 and they were subsequently released. 
Unfortunately, this is not Miller's first brush with the law... or a disorderly conduct charge. As reported by New York Magazine, Miller was arrested for possession of marijuana during the same time they were filming the 2012 drama "The Perks of Being A Wallflower." Still, Miller maintained that they got off easy due to a "kindly magistrate" who slapped their proverbial wrist with a meager two counts of disorderly conduct and "a lengthy lecture regarding my influence on the young extras of our film, one of whom he later revealed was his daughter." Yikes.