Will And Jada Will Reportedly Talk About The Slap In The Exact Place You'd Expect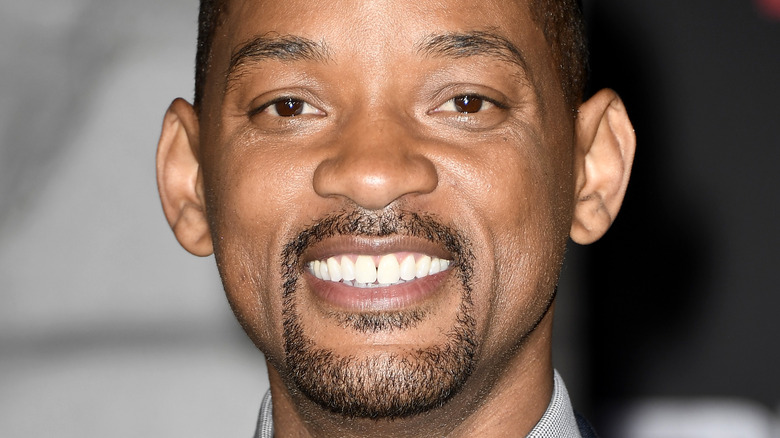 Frazer Harrison/Getty Images
It seems like all of the controversy surrounding Will Smith's decision to slap Chris Rock over a joke he made about Jada Pinkett Smith at the 2022 Oscars won't go away. In fact, the Oscars slap might easily come back to bite Will later, namely in his future with the Academy of Motion Picture Arts & Sciences. While the Academy did initially release a lukewarm statement following the slap, they seemed to change their stance shortly thereafter by announcing "a formal review around the incident," per Entertainment Weekly. In a statement, the Academy promised to explore "further action and consequences in accordance with [their] Bylaws, Standards of Conduct and California law." In other words, this is far from over for Will.
That said, the actor issued a fairly lengthy apology to Rock on Instagram, and said that his behavior was both "unacceptable and inexcusable." But it appears Will has even more to say, as both he and his wife Jada are reportedly willing to share exactly what went down moments before and after the slap in an upcoming candid interview. And yes, their conversation about the slap will happen in the exact place you'd expect.
Will and Jada are headed to the red table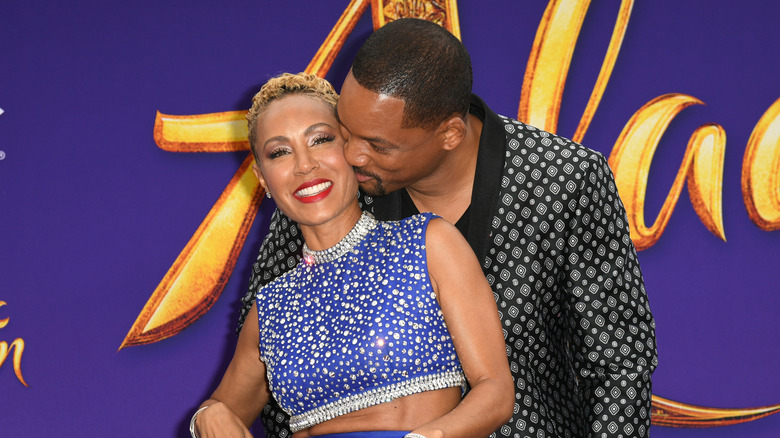 Kevin Winter/Getty Images
Will Smith will be joining his wife Jada Pinkett Smith for a very special episode on Facebook Watch's "Red Table Talk," according to Radar. Apparently, Will has been getting invites from outlets such as "Good Morning America" and "The Today Show" to talk about that slap heard around the world, but he's decided to open up about the matter on his wife's show instead. 
Of course, this won't be the first time that Will has appeared on the show. Back in 2020, he and Jada awkwardly opened up about their relationship on "Red Table Talk," confirming Jada had an extramarital relationship while the star couple was separated, per Good Morning America. In 2021, Jada candidly shared what her sex life with Will looked like with her mom, Adrienne Banfield-Norris, and guest Gwyneth Paltrow at the red table, per Newsweek. "The thing Will and I talk about a lot is the journey," Jada explained about keeping their communication strong after decades of marriage.
And while Jada herself has not said anything about the slap yet, she did post a quote on her Instagram feed that said, "This is a season for healing and I'm here for it." There's a very good chance that a lot will be said about that healing — and more — during the married couple's conversation at the red table.