What Chris Rock Said About His Life Before The Will Smith Slap Has A Whole New Meaning Now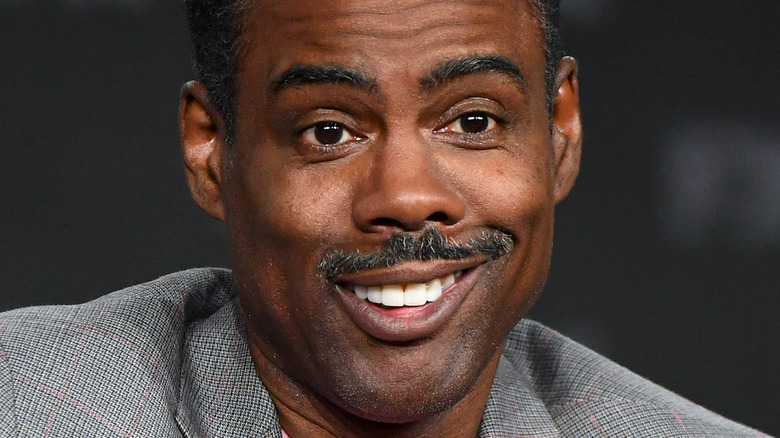 Amy Sussman/Getty Images
Will Smith's slapping incident with Chris Rock at the 2022 Oscars is something that both fans and critics alike will be talking about for a very long time. While it seems like America is siding more with Smith than Rock over the matter, the comedian is yet to speak out and reveal his side of the story. However, Smith has issued an apology, calling his behavior both "unacceptable and inexcusable." In an Instagram post, he wrote, "I would like to publicly apologize to you, Chris. I was out of line and I was wrong. I am embarrassed and my actions were not indicative of the man I want to be. There is no place for violence in a world of love and kindness."
Even though Rock has yet to say whether or not he accepts Smith's apology, his brother Tony Rock has made it clear that he doesn't, according to a tweet he responded to on March 29. That said, what Rock said about his life before the slap heard around the world certainly has a whole new meaning now.
There's a good reason behind Chris Rock's 'nice guy' persona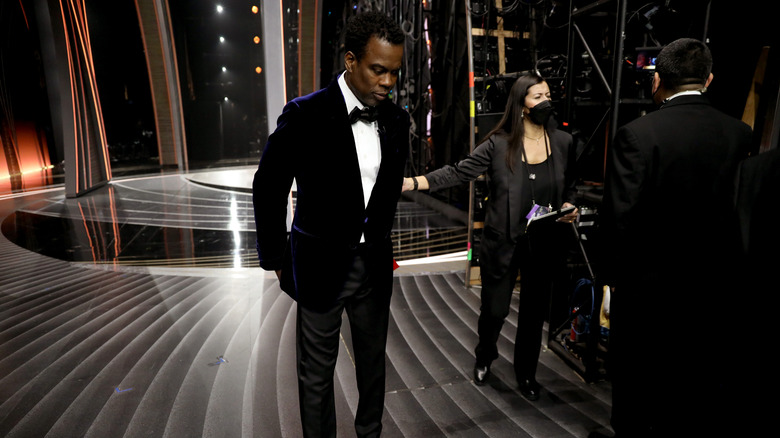 Handout/Getty Images
Chris Rock admitted a few months before the Oscars that he was constantly "bending over backwards" to be the nice guy in the room simply because he was scared of his own anger. During the January 12 episode of "Fly on the Wall with Dana Carvey and David Spade," Rock opened up about how he took matters into his own hands with a bully during his childhood years. Rock recalled how he took a brick to school and swung it so hard at his bully that some people thought he would die. The Hollywood star said that with the help of therapy, he's realized what kind of impact that moment has had on him. He said, "Long story short, from that day on, as my shrink puts it to me, you have been scared to be angry ever since. The guy you saw was bending over backwards to be nice because I was so scared of my anger."
Interestingly enough, some people believe that Rock's own experience and "nice guy" behavior relates to Smith and his public persona of being "the nicest guy in Hollywood." In fact, late night host Jimmy Kimmel said that the slap might ruin Smith's reputation for good. In other words, it seems like Rock and Smith have more things in common than they don't.