What We Know About Megyn Kelly's Son Having A Serious Accident While Skiing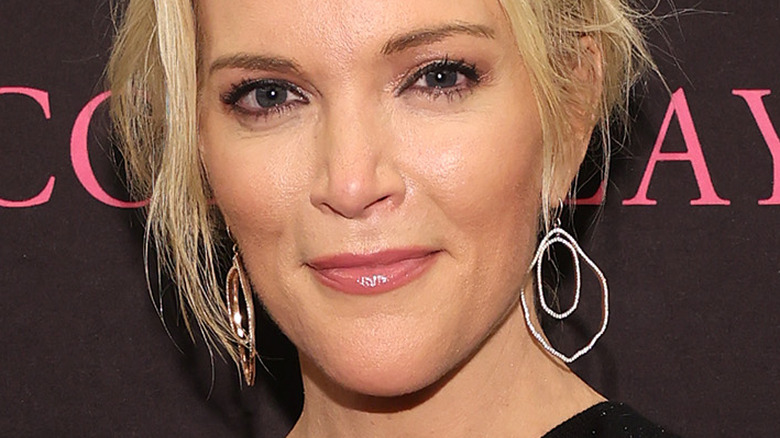 Cindy Ord/Getty Images
Megyn Kelly and her husband Douglas Brunt have been married for over a decade and share three children together — Edward, Yardley, and Thatcher. Kelly is a journalist known for her work on Fox News, while Brunt is a novelist and a New York Times best-selling author, per Biography. Although the pair lead very busy lives, they always make time for family. 
During an interview with US Weekly, Brunt spoke highly about his wife as a mother and that most people don't get to see that side of her. "I think her tenderness, especially around the kids . . . she's so sweet and goofy and silly with them," he said to the outlet. "I think that would be something you're not used to seeing." 
There are few things scarier for a parent than finding out their child is sick or severely hurt. Kelly and Brunt know that feeling first-hand after their 8-year-old son, Thatcher, suffered a serious injury while skiing on vacation. And the accident itself was severe enough to cause Kelly to temporarily retreat from the public eye.
Megyn Kelly's son was involved in a serious accident
During an episode of Megyn Kelly's podcast "The Megyn Kelly Show," the journalist revealed why she took a brief break from recording new material. During a family ski trip in Montana, Kelly expressed how she experienced one of the most terrifying moments she's ever had as a parent. As Kelly recounted, her son Thatcher was on an advanced run with his trainer when he fell 10 feet while attempting to climb into a cave. After landing on some rocks, he was rushed to the hospital. Upon arrival, he was transferred to ICU with internal bleeding and several tears in his spleen.
After deciding against the splenectomy for their son, per People, Kelly described her resolve to be a source of strength for her child. "He [Thatcher] was depending on me and Doug," said Kelly. According to the former Fox News host, the five days Thatcher spent in the hospital were filled with anxiety and fear on behalf of their son. "He was in pain," Kelly said before describing Thatcher's recovery process. "[T]hankfully things took a turn for the better ... we managed to make it through the five days. The kid did not leave that bed for five days." Kelly then added, "The amount of stress and the love that you have for your children, and the fragility of these little bodies who totally depend on you." Luckily, Thatcher is, as of this writing, on a full road to recovery.