Mark Harmon And Sean Murray Met Long Before NCIS Because Of This Star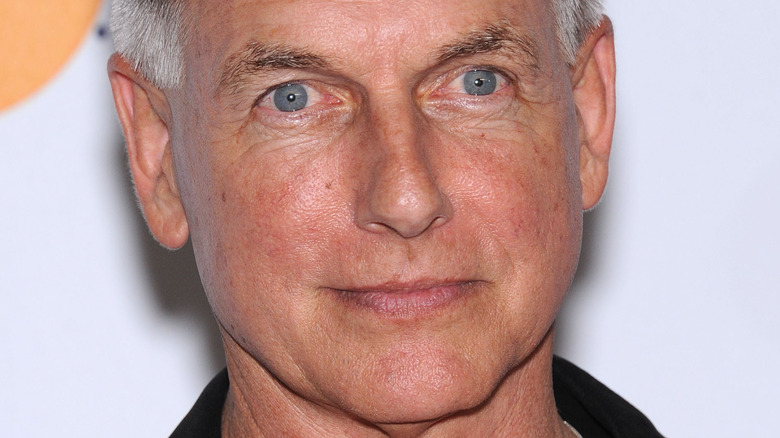 DFree/Shutterstock
It is hard to pinpoint what makes "NCIS" the success that it is. But it is impossible to believe that the actors and what they bring to the characters' dynamics have nothing to do with it. Even though "NCIS" started airing in 2003, it continued to sit atop the Nielsen rankings in 2021, nearly two decades later, according to ABC News. And leading the show all those years, both as main character special agent Leroy Jethro Gibbs and as executive producer, was Mark Harmon.
As team lead, Harmon's Gibbs acted as an authority figure within the Naval Criminal Investigative Service, often serving as a mentor to the younger agents. As such, he developed bonds with the characters that drove most of the show. From Harmon's fatherly relationship with Cote de Pablo's Ziva David to the hilarious interactions between him and Michael Weatherly's Anthony DiNozzo, fans kept coming back, season after season. 
"NCIS" actors have come and gone, but some became its backbone. Among those were Harmon — who announced he would leave the show in 2021 after 18 years, Parade reported — and Sean Murray, who plays special agent Timothy McGee. On screen, the initially timid McGee never missed an opportunity to learn from Gibbs as he worked his way up all the way to senior field agent. The relationship between Murray and Gibbs in real life isn't much different. And, in fact, Murray had been impressed with Harmon for many years, when the two met by chance, thanks to a famous star.
Mark Harmon and Sean Murray met thanks to Jeff Brigdes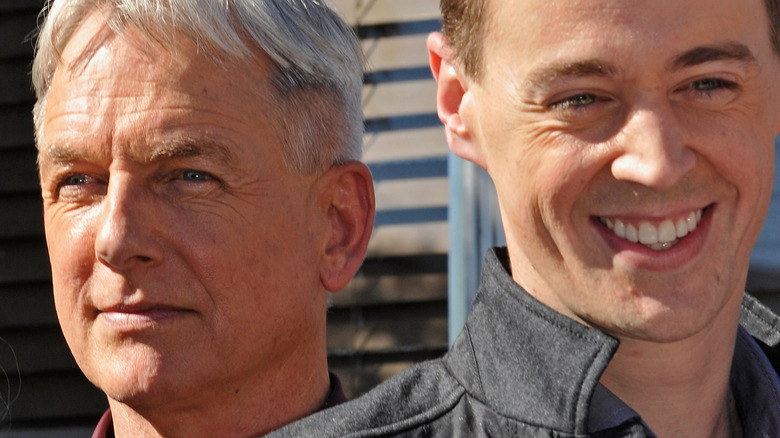 Michael Tullberg/Getty Images
Mark Harmon and Sean Murray actually go way back. They met in the early 1990s, when Murray was just a 15-year-old actor trying to find his footing in the industry, he told Country Living in 2019. And it happened because of Jeff Bridges. Murray was working on the CBS contemporary Western "Harts of the West" alongside Jeff's father, Lloyd Bridges, and brother, Beau Bridges, as the latter's son. Jeff was set to star in one episode, but a scheduling conflict prevented him.
"They got Harmon to come and do the part instead ... which I'll never forget," Murray told the outlet of their first meeting. "And he made an impression on me even back then." Though the two actors didn't spend much time filming the episode together, Murray must have also made an impression on Harmon. "He remembered me after all those years when I came to 'NCIS,'" he said on CBS' "The Talk" in 2017.
It would be another decade before Harmon and Murray's paths crossed again, but the younger actor continued to look up to Harmon for inspiration. "He's a mentor and one of my best friends. One of the best work partners I've ever had," Murray told the Philippine Daily Inquirer in 2021. Murray also credited Harmon with making "NCIS" into the phenomenon it became. "He's got these qualities of a leader that have made the show what it is today. He's our quarterback," he added.
Cote de Pablo also considers Mark Harmon a mentor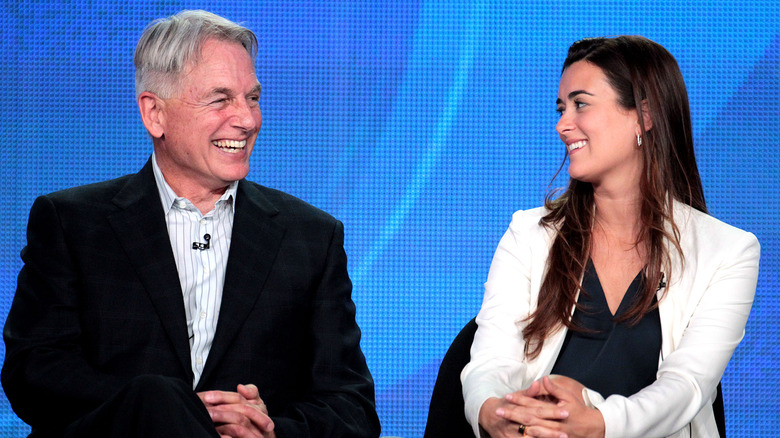 Frederick M. Brown/Getty Images
Sean Murray isn't the only "NCIS" star who looks up to Mark Harmon. Cote de Pablo, who played agent Ziva David on "NCIS," also considers Mark Harmon a mentor — and not just for his acting capabilities. "He's a friend mentor," she said on the BUILD Series in 2019. "He was always, like, a father figure to me. Obviously, Ziva and Gibbs have that, but Cote and Mark have a little of that." De Pablo — who had two separate stints in the hit police procedural, leaving in 2013 and returning in 2020 — enjoys that she and Harmon can go months without talking without losing their bond. "[Those] are relationships that are very special, for many reasons, because they're forged in fire," she added.
Like Murray, de Pablo also sees Harmon, who began acting as producer in Season 6 and was later promoted to executive producer, as fundamental to the show's success. Harmon, for his part, credits the cast members for the popularity of "NCIS," he said when host Mario Lopez called him "the quarterback of the show" during an Extra event in 2011. "It's always been about this grouping of people," Harmon answered. But de Pablo had to interject to give credit where credit is due. "He's a pretty humble man. He does a lot for this show that he will never actually say he does, but we all know that he does a lot, and we love him for it," she quipped.