Summer House: Inside Kyle Cooke And Amanda Batula's Relationship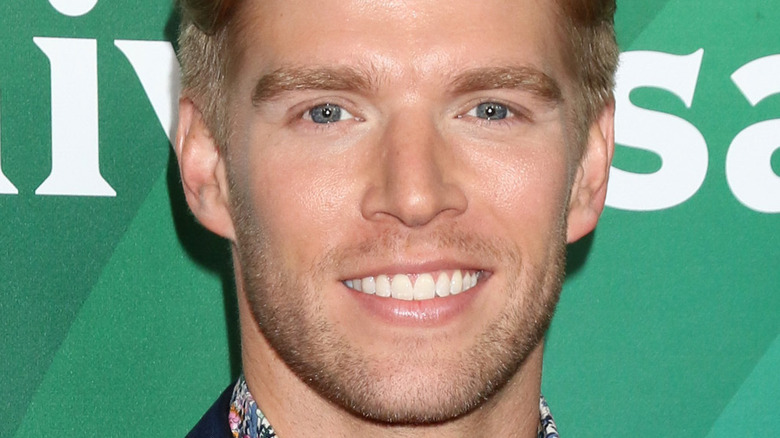 Kathy Hutchins/Shutterstock
When it comes to drama-filled reality shows, Bravo takes the cake as their number one home. From "Southern Charm" to "Below Deck," viewers are brought into the messy lives of young singles and their day to day conflicts. Recently, avid reality TV fans have gravitated toward the addictive series "Summer House." Similar to MTV's "The Real World" and "Jersey Shore," the show follows a group of friends who share a house in the Hamptons during the summer.
Throughout its six-season run, the housemates have endured an array of dramatic moments, including Ashley Wirkus breaking a watermelon in Carl Radke's room, and surprise visits from "Vanderpump Rules" cast members. Alongside the unforgettable fights, the show also showcases a slew of romantic relationships between house guests. One of the more polarizing pairs in the series is Kyle Cooke and Amanda Batula. Even though the duo is now happily married, it wasn't an easy journey for Kyle and Amanda along the way of their relationship.
Kyle Cooke and Amanda Batula had a rocky start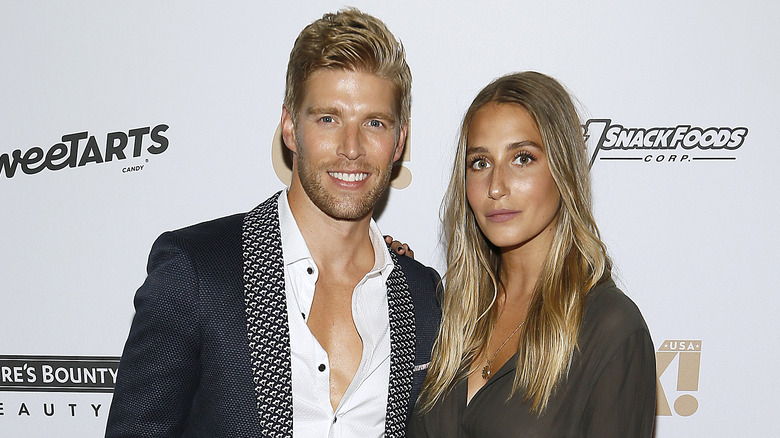 Paul Morigi/Getty Images
The saga of Amanda Batula and Kyle Cooke first started in 2015, ahead of the premiere of "Summer House" Season 1. According to Us Weekly, the duo began dating after Amanda's 24th birthday in July. During Season 1 Episode 5, Kyle confirmed that they had been seeing each other for seven months before he broke things off. "She wanted more of a commitment, but I'm not ready to take the next step, so I called it off," he said in a confessional. But of course, Kyle's lack of commitment didn't keep the love birds from seeing each other when the two officially became a couple again.
During "Summer House" Season 2, the couple went through their fair share of rocky patches that specifically related to Kyle's excessive drinking. As the series progressed, their drama only got messier, and in the third season, the two struggled with Kyle's infidelity. "A year ago, I was on a guys' trip, I blacked out, and I woke up with a girl in my bed. I've never felt worse in my life," he said during the season's premiere episode, per Bravo TV. Kyle's cheating significantly affected Amanda's trust, which slowed their plans of moving in together. "He hid it from me for almost an entire year ... I was absolutely disgusted with him," she explained in a confessional. "Once someone loses my trust, it's so hard for me to ever fully trust them again."
Amanda and Kyle have found marital bliss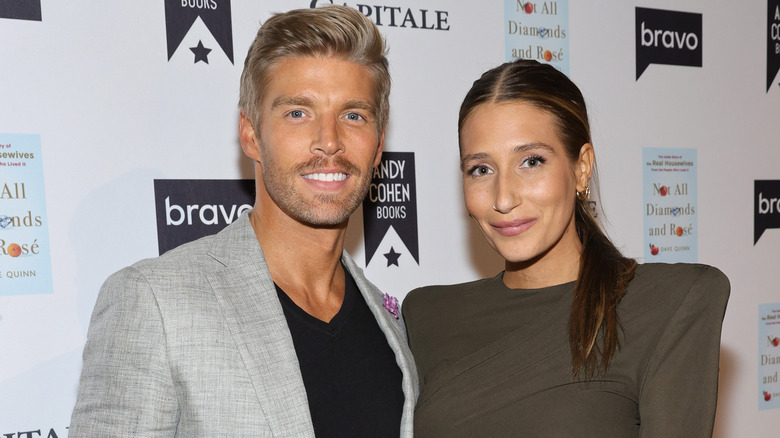 Jamie Mccarthy/Getty Images
Even with all the drama, breakups and uncertainties, Amanda Batula and Kyle Cooke took the next step in their relationship during "Summer House" Season 4. During a romantic boat ride, Kyle popped the question, leading to a teary acceptance from Amanda. In a 2018 interview with People, the bride-to-be described the romantic moment as "surreal," saying, "Aside from how funny and sexy he is, Kyle's my best friend ... And to think he wants to spend the rest of our his life with me and I feel the same way, it's just a real happy feeling."
In a 2019 interview with Andy Cohen on "Watch What Happens Live," Kyle echoed similar sentiments and gave further insight into his proposal decision. "Honestly, it's going to sound cliche, we went through a lot together and I've always been 99% sure," he explained. "But when you go through some of those massive hurdles and speed bumps and you keep it together as a couple, you're like, 'Holy crap, life is difficult and she's the one I want to be with.'"
After postponing their wedding in 2020 due to the ongoing COVID-19 pandemic, the happy couple finally tied the knot in September 2021. According to Us Weekly, the joyous event took place in Amanda's parents' backyard in New Jersey. "1,120 days later. Worth the wait," Amanda wrote in an Instagram post. Since their wedding day, the couple have continued to appear on "Summer House" and have even adopted two foster puppies.