Sutton Stracke Clears The Air About An Ugly Kathy Hilton Rumor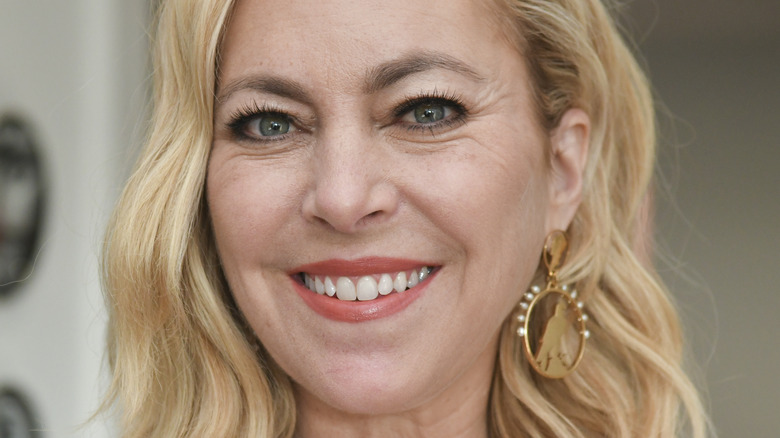 Rodin Eckenroth/Getty Images
Kathy Hilton has become one of the most popular cast members on "The Real Housewives of Beverly Hills." The mom of Nicky and Paris Hilton first joined the show during its 11th season because she wanted to be closer to her sister Kyle Richards after a brief period of estrangement. "We started to put the pieces back together a couple years ago," Kathy told Variety in July 2021. "Nothing should ever come between sisters."
On the show, Kathy is known for her brash and sometimes blissfully ignorant personality, according to Slate. While those traits make for entertaining television, Kathy has been caught in controversy with the way she handles herself on the show. In early March, she was accused of uttering a homophobic slur toward Sutton Stracke's personal assistant, according to a report from All About the Real Housewives. The incident reportedly happened while they were filming for the 12th season in Aspen, Colorado.
At the time, none of the housewives commented on the allegations. However, Sutton has just defended Kathy against the rumor and praised her character.
Sutton Stracke denies Kathy Hilton is homophobic
Sutton Stracke has set the record straight on an ugly rumor about Kathy Hilton after a fan asked her about it on Instagram. "Did Kathy Hilton really use a slur when talking about your assistant?" a fan asked Sutton after she posted a behind-the-scenes video of her goofing around in front of a green screen on March 23. "No," Sutton replied.
Sutton further cleared the air on March 30 when she posted a selfie taken with her assistant Josh Roberts and Kathy. "Josh is the best," Sutton captioned the photo. "And he got a promotion yesterday. He is no longer my assistant. He executes everything we do around here with grace and style, and we have fun while doing it!" At the end of her caption, Sutton said that Kathy "has been nothing but kind and respectful to him." Upon seeing Sutton's post, Kathy left a series of heart and heart-eye emojis. Meanwhile, Josh reposted the selfie with a caption of his own, writing, "When you meet good people, hold tight to them. These are two of the most wonderful people I've ever had the pleasure to know."
While the drama between Josh and Kathy has been settled, the socialite still faces questions about why she called her husband Rick Hilton to escape Aspen when she filmed for the reality show at the end of January, per Page Six. Perhaps the answer will finally be revealed on the next season of "RHOBH."