How Arnold Schwarzenegger Once Saved A Man's Life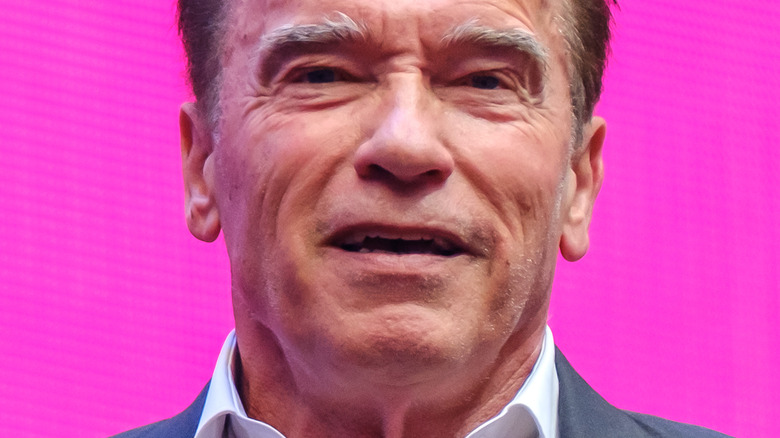 Anton Gvozdikov/Shutterstock
Arnold Schwarzenegger is known for many things: an action film star, bodybuilder, politician, environmentalist, philanthropist, and film producer. It also looks like he's returning to acting. As The Columbus Dispatch reported in March 2022, Schwarzenegger began shooting a new Netflix series titled "Fubar." The series itself places the spotlight on Schwarzenegger as the character Nick Santora and Nick's daughter, played by Monica Barbaro, who "learn they were in fact secret CIA operatives for years, a revelation throwing their relationship into doubt," per Men's Health. The show will also star Jamie Lee Curtis, Tom Arnold, Bill Paxton, Art Malik, and Tia Carrere. 
But along with Schwarzeneggar's many accomplishments, there's another descriptor one might add for the star: a hero. That's right — in 2004, Schwarzenegger supposedly saved a man's life while actively serving as the governor of California. He was on a vacation with his family in Hawaii when he spotted a swimmer purportedly struggling offshore shore nearby. And that's when "the Terminator" quickly sprung into action. Or is it?
Arnold Schwarzenegger once allegedly saved a drowning man in peril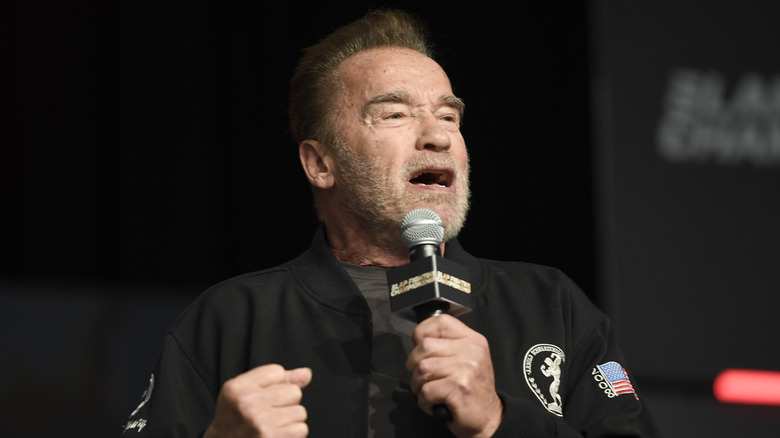 Gaelen Morse/Getty Images
In a 2004 interview with Hello! Magazine, Arnold Schwarzenegger recalled how he had once allegedly rescued a man off the shores of Maui in Hawaii. "I realized [the man] was having trouble and I asked him if he was in trouble and he said he had cramps all over his body," Schwarzenegger recalled. In a separate interview with WLTX the same year, the governor's spokesperson, Margita Thompson, said that when Schwarzenegger reached the flailing man by way of a boogie board, "the governor told him to hold on to the boogie board and he swam him in."
Speaking with Hello!, the former governor told the magazine what supposedly happened after he pulled the man to shore. "I set him on the beach and told him to relax a little because he was so out of shape," Schwarzenegger said. "He told me that for two years he hadn't done any exercise." An eyewitness later shared that "Arnold sat with this guy for quite a while as he had cramps, was breathless, and a bit shaken up. He was also overawed by having just been rescued by the Terminator." The fact that this man was in shock is no surprise. After all, Schwarzenegger was not only the 38th governor of California at the time of the rescue, but is best known to many for having played the titular role of the Terminator in the action movie franchise.
Maria Shriver reportedly asked if hotel patrons had heard of the rescue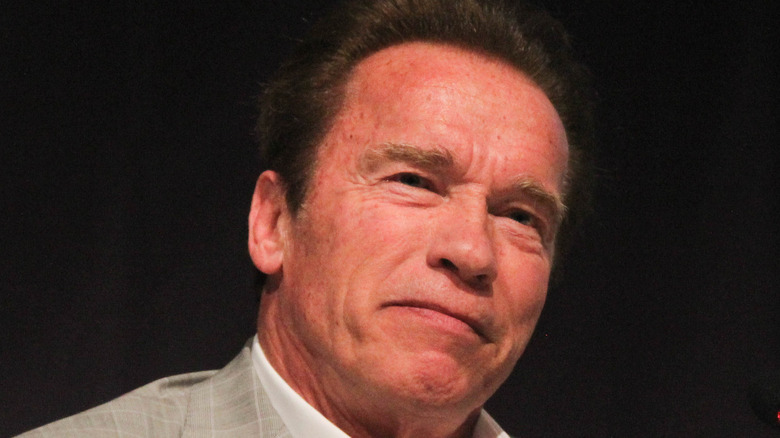 Andre Luiz Moreira/Shutterstock
According to a report published in 2004 by WLTX, Access Hollywood co-anchor Pat O'Brien was on vacation in Maui with his own family at the time of the incident. O'Brien did not witness the event, according to the outlet, but said that Schwarzenegger "borrowed a boogie board to bring the man in." O'Brien said Maria Shriver, Schwarzenegger's wife at the time, later "came up and she said, you know, 'Did you hear the big story?' She was kind of laughing. She said Arnold just pulled a guy out of the water," O'Brien said. "The guy wasn't drowning, he wasn't going under, but he was in trouble."
Maui County Police Sergeant Richard Suapaia told WLTX that no reports were filed in the wake of the event. At the end of the day, though, that Schwarzenegger purportedly saved a man's life was corroborated by a number of witnesses, even if the incident isn't officially on the books.